JUMP TO RECIPE
This is a low-carb spin on classic bacon, lettuce, and tomato sandwich. We've used sliced keto bread made with wheat gluten and oat fiber and added mayo for extra fat. At only 2.2g net carbs, but a generous 28g of protein and 51g of fat, this will become your go-to lunch or quick dinner meal.
Keto BLT Sandwich
Preparation Time: 5 minutes
Serves: 1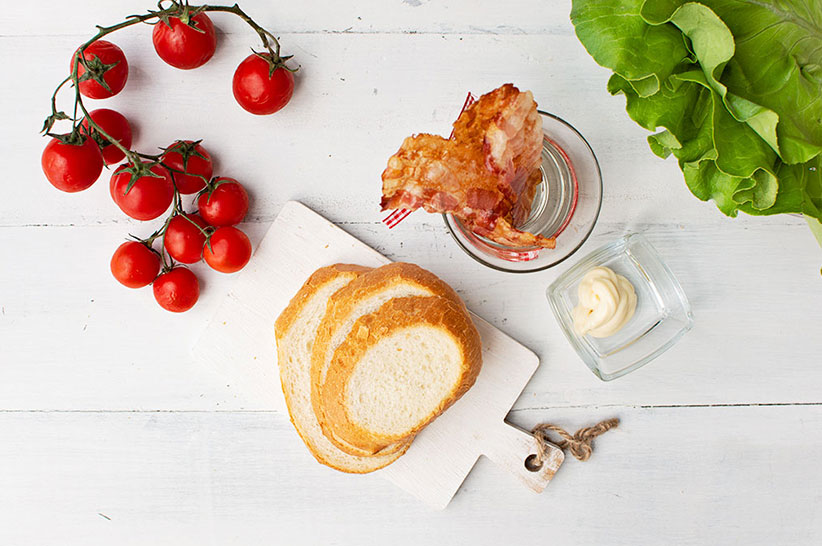 2 slices Keto Bread – Golden Wheat
4 slices of bacon, cooked until crispy
2 lettuce leaves
2 cherry tomatoes, sliced
2 tbsp mayonnaise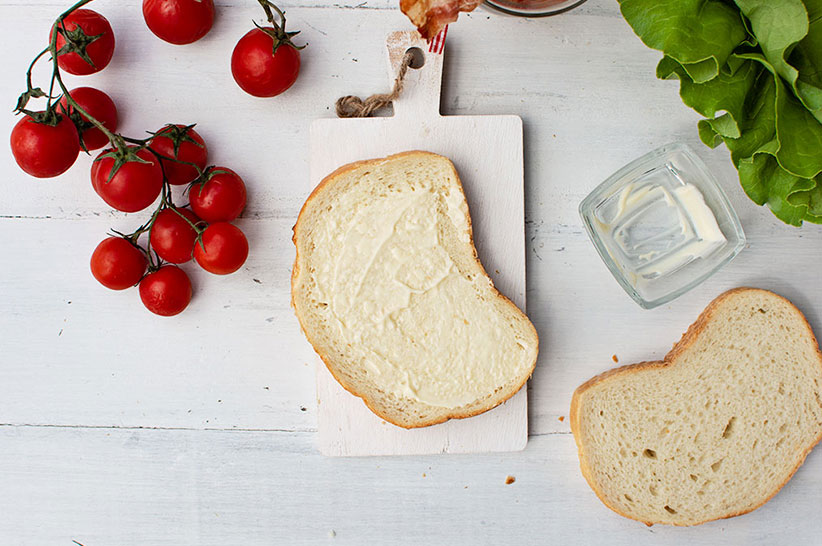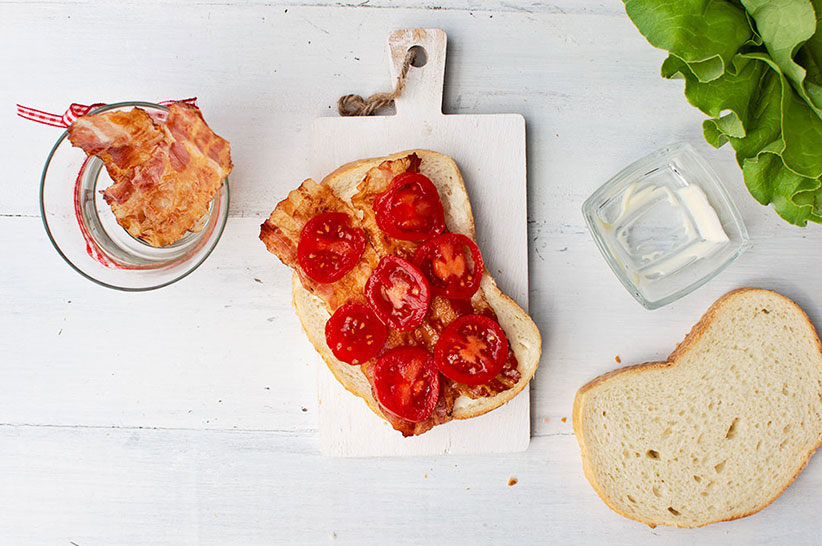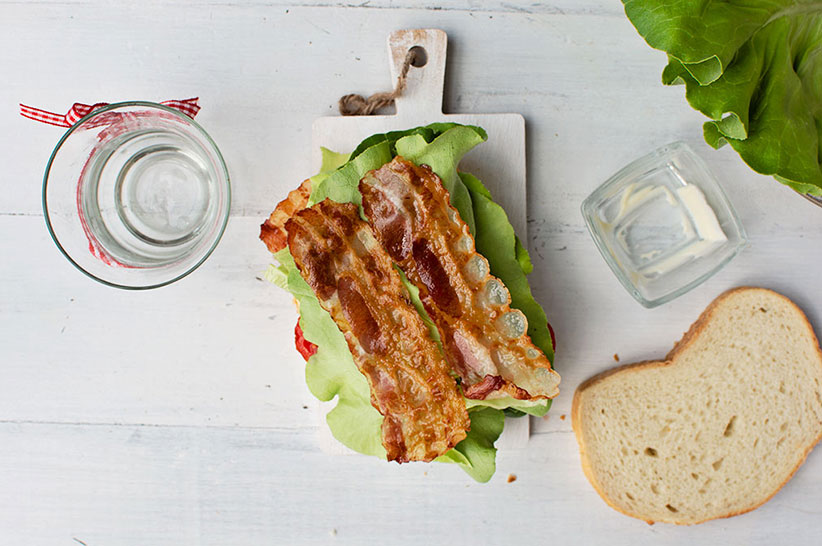 Spread mayo over the bread slices.
Top one bread slice with 2 slices of bacon, lettuce leaves, tomatoes, and finish with remaining bacon.
Close with the other bread slice to make a sandwich.
Serve as is or cut in half.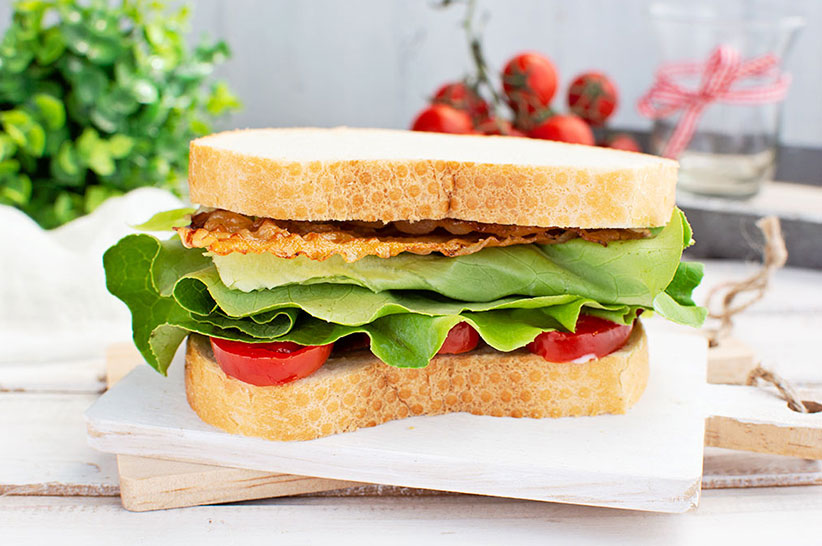 Tips & Tricks
Use iceberg or butterhead lettuce since both are mild-tasting and pair well with bacon. Also, feel free to substitute beefsteak tomato for the cherry tomatoes if that's what you have.
If you're more a fan of BLTA sandwiches, mash half an avocado, mix with the mayo, and sprinkle with salt, pepper, and a bit of lime juice. Spread this over the bread slices and continue as usual.
This sandwich is best served fresh, but you can also keep in the fridge for up to a day. Keep in mind that it may get a bit soggy after a while.