JUMP TO RECIPE
Beef Stroganoff or Stroganov is a popular Russian dish that you can easily make using only low-carb ingredients like in this recipe. If you like a thicker Stroganoff sauce, simply add a bit of glucomannan powder or xanthan gum at the end of cooking. This meal is perfect served over cauliflower mash but you can also eat it with almond flour pasta.
Keto Beef Stroganoff
Preparation Time: 10 minutes
Cook Time: 2 hours 15 minutes
Serves: 4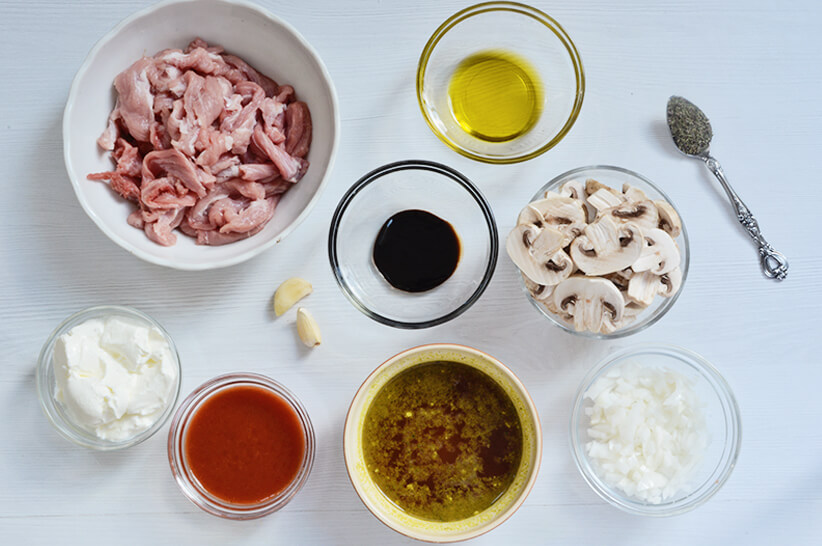 1 tbsp olive oil
½ onion, diced
1 clove garlic, minced
½ tsp dried thyme
1lb. beef brisket, thinly sliced
1 tbsp tomato paste
½ cup beef stock
Salt and pepper, to taste
1 ½ cup sliced mushrooms
¼ cup sour cream
1 tsp balsamic vinegar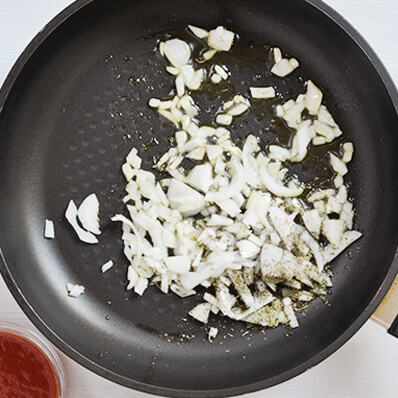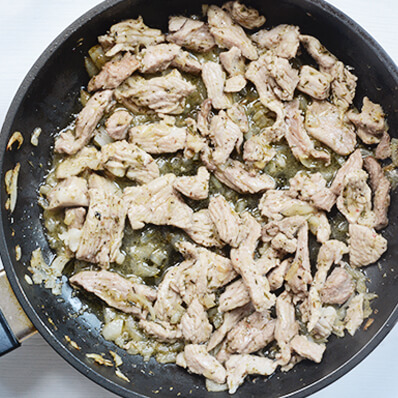 1

Heat olive oil in a skillet over medium-high heat.

2

Add onion, garlic, and thyme.

3

Cook stirring for around 3 minutes.

4

Add the beef brisket and cook until browned.

5

Season to taste with salt and pepper.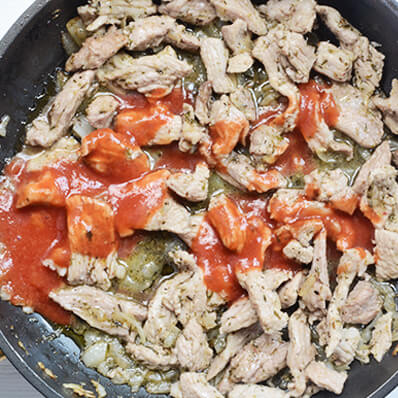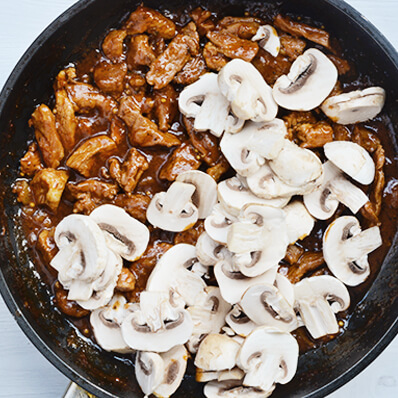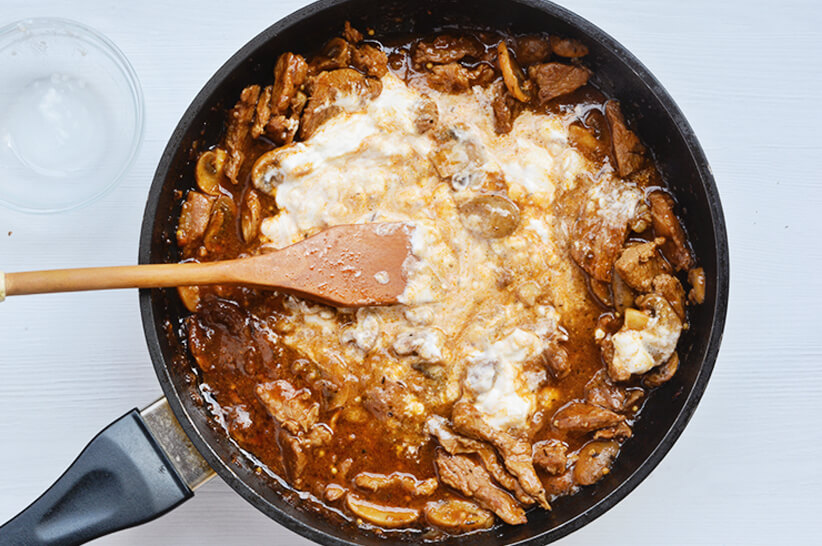 6

Add tomato paste and simmer for 5 minutes.

7

Add balsamic vinegar and cook for 5 minutes.

8

Add beef stock and simmer for 1 hour.

9

Add mushrooms and continue to simmer for 1 hour more. Remove from heat and stir in sour cream.

10

Serve warm with some keto cauliflower mash.
Tips & Tricks
Cooking tips
For a perfect Stroganoff, make sure to cut mushrooms to ¼ of an inch thickness and no thinner. When sautéing onions, cook until just translucent. Burnt onions can ruin the taste of Stroganoff. On the other hand, don't skip browning the beef until it develops a nice caramel hue. If making Stroganoff in a slow cooker, add the sour cream and mustards in the last half hour of cooking.
Storing Stroganoff
You can make bigger batches of this dish by doubling the ingredients and store the Stroganoff in the fridge for up to 3 days. Stroganoff is also a freezer-friendly dish that stores well for up to 3 months. Defrost it in the microwave, on the kitchen counter, or by reheating it in the pot.