JUMP TO RECIPE
Chinese style beef and broccoli stir fry is a simple take-out dish that you can make at home and make it low carb. Using only a handful of ingredients, this meal is ready in around 30 minutes and is made in one pan – perfect for lazy weeknights. Serve with some fried cauliflower rice to make it more filling and to have something to soak up the sauce.
Keto Beef and Broccoli Stir Fry
Preparation Time: 10 minutes
Cook Time: 30 minutes
Serves: 4

Stir-fry:
1lb. beef flank steak, sliced thinly
4 cups broccoli florets
⅓ cup beef stock
1 tbsp arrowroot starch
1 tbsp olive oil
Salt and pepper, to taste
Sauce:
⅓ cup coconut aminos
2-3 tbsp sugar-free maple syrup or desired sweetener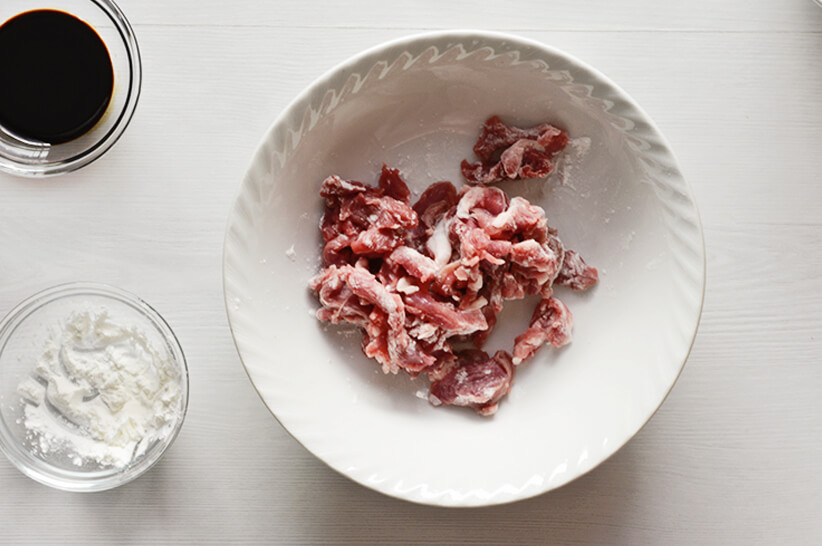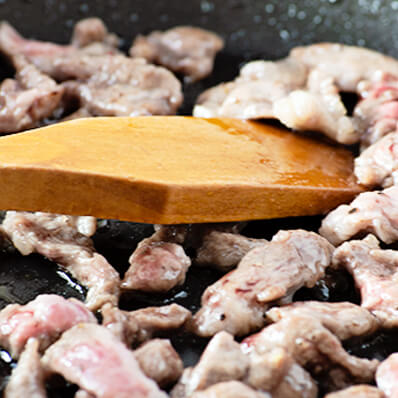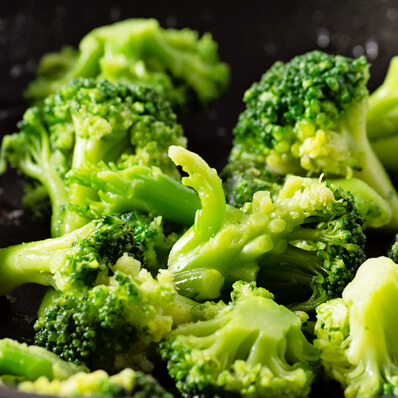 Toss the sliced beef in a large bowl with the arrowroot starch and set aside.
Heat olive oil in a pan over medium heat.
Add the sliced beef and cook until browned, stirring frequently (it should take no more than 5 minutes). Transfer to a plate and set aside.
Add the broccoli florets to the pan and stir. Add beef broth and let simmer until the broccoli is tender, about 10 minutes, stirring occasionally.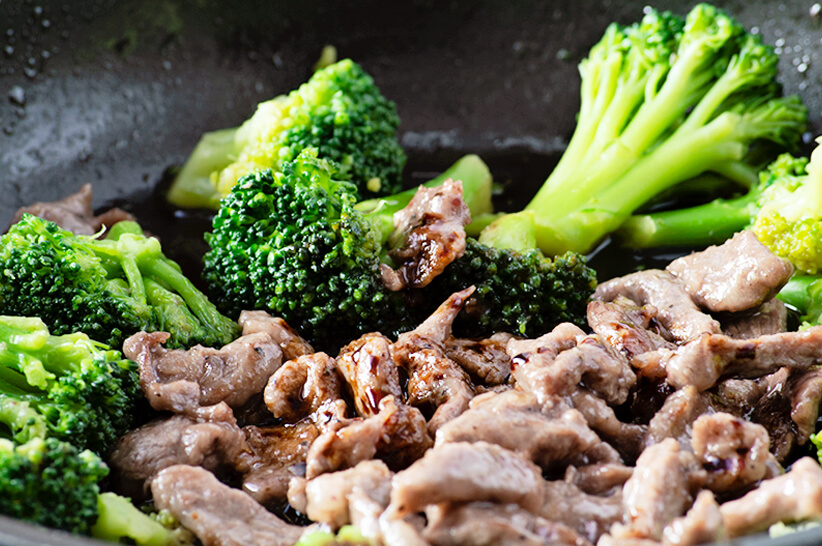 While the broccoli is cooking, combine all sauce ingredients in a sauce pan. Stir the ingredients together over medium-low heat until it starts to simmer, about 5 minutes.
Return beef to the pan and pour the sauce over it. Stir until everything is coated with the sauce. Bring to a simmer and cook for a couple of minutes.
Season with salt and pepper to taste, if needed.
Serve warm.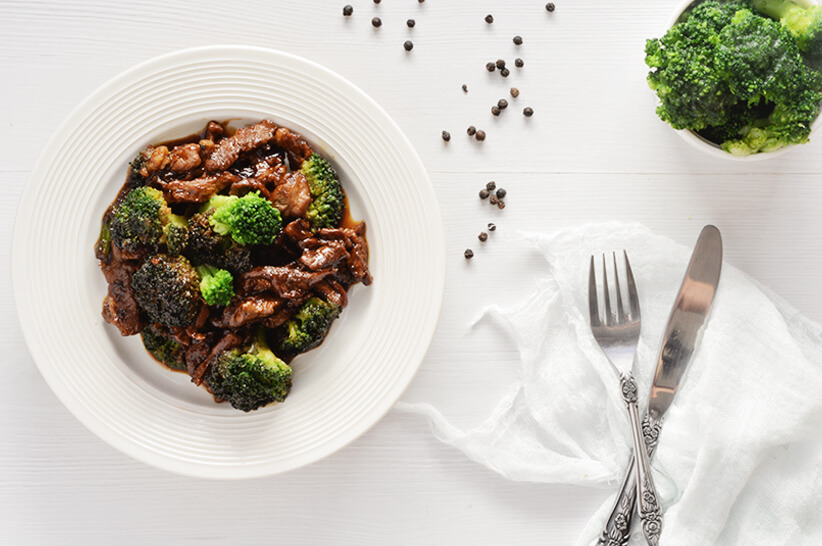 Tips & Tricks
Additional tips
For some extra Asian flavors, consider adding a bit of chopped fresh ginger, minced garlic, and sesame oil to the beef together with the starch. And speaking of starch, you can replace it with glucomannan powder, which is pure fiber, so it contains no calories or carbs. Keep in mind that you'll need to use ½ a tsp of glucomannan for every 2 tsp of starch.