JUMP TO RECIPE
For fans of Caribbean cooking, this low-carb version of jerk chicken is the perfect weeknight meal. Chicken is flavored with simple jerk seasoning and sautéed on high heat to preserve its juices. Served with cauliflower couscous, this easy meal has everything you need to feel full and satisfied.
Jerk Chicken with Cauliflower Couscous
Preparation Time: 10 minutes
Cook Time: 20 minutes
Serves: 4
1lb. chicken breasts, cut into 2-inch strips
3 tsp Caribbean jerk seasoning
1 tbsp olive oil
½ cup chopped red bell pepper
1 small pickled jalapeno, chopped
3 tbsp chopped cilantro, divided
Salt and pepper, to taste
1 ½ cup cauliflower rice
1 tbsp lime juice
Prepare chicken by first tossing it with jerk seasoning.
Next, heat olive oil in a large skillet, add seasoned chicken, and sauté on medium-high heat for 5 minutes or until no longer pink.
Remove chicken from skillet and place aside.
In the same skillet, sauté bell pepper until tender.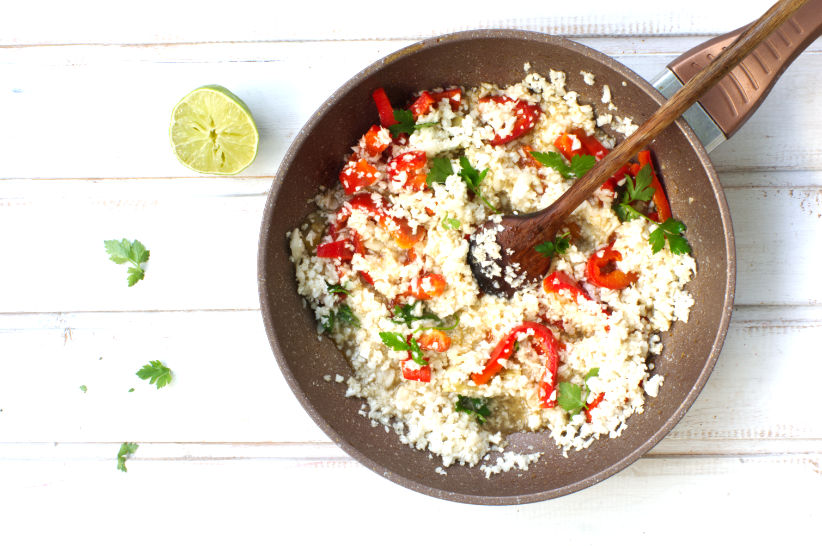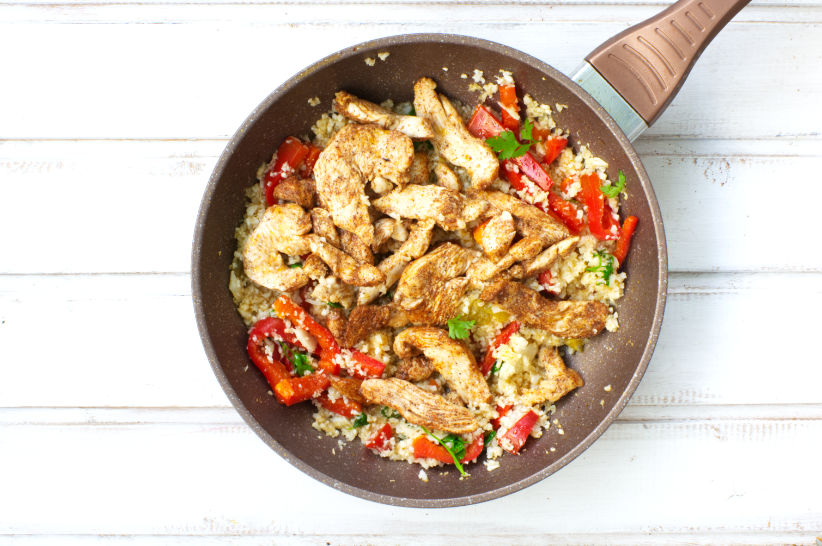 Pour in the broth, cauliflower rice, and half of the cilantro. Season to taste with salt and pepper and sauté for 6-7 minutes.
Stir in the lime juice, add the chicken, and sauté for 4 more minutes.
Serve warm, sprinkled with remaining cilantro.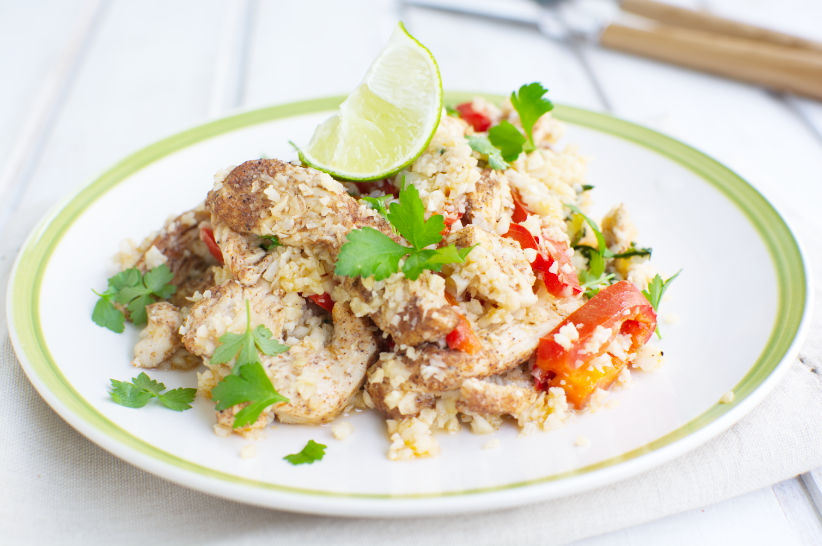 Tips & Tricks
If you can't find jerk seasoning, make your own by combining chilis, thyme, cinnamon, garlic, and nutmeg in a food processor and pulsing into a fine powder.
Chicken breasts need to be cooked on medium-high to high-heat for up to 5 minutes to remain juicy and tender. Cooking for longer at lower temperatures results in dry and tough.
Make sure to use raw cauliflower rice instead of cooked.