JUMP TO RECIPE
I don't know about you, but it is becoming increasingly hard for me to find recipes that I can get my whole family to agree on.
If my family had their own way I'm pretty sure I would be in the kitchen for hours in the evenings preparing individual meals for everyone, catering to what they like and what they fancy. That is why when I find a recipe the whole family likes, I add it to my list of guaranteed "family faves" and I'm quick to spread the word.
That is where this Instant Pot crack chicken comes in, as it is so quick and easy to make and best of all, the whole family loves it. What I really like about this recipe is that it can be made using an Instant Pot pressure cooker. So pop all the ingredients in during the morning, plug in your Instant Pot and dinner is ready in about 20 minutes! Don't worry about slaving in the kitchen for hours with this recipe. Now, that is what I call easy peasy!
Ready to give it a go? Fantastic. Here are all of the ingredients and an easy recipe for you to make the most mouth-wateringly scrumptious crack chicken dinner your family has ever tasted.
Easy Instant Pot Crack Chicken
Cook Time: 20 minutes
Serves: 4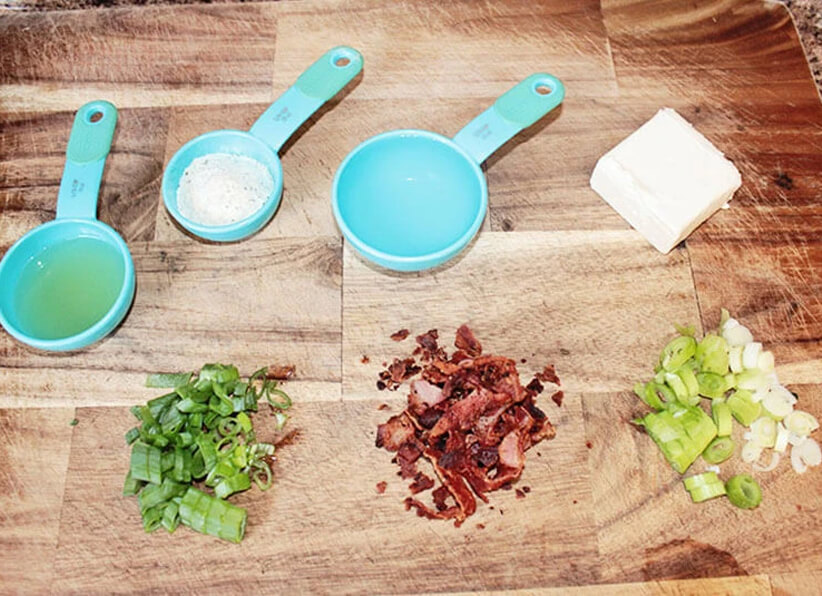 ½ lbs of boneless chicken breasts
4 oz of cream cheese
½ a cup of water
2 tbsps of apple cider vinegar
1 scallion (chopped, separate whites from greens)
½ oz of dry ranch seasoning
4 oz of bacon, fried and crispy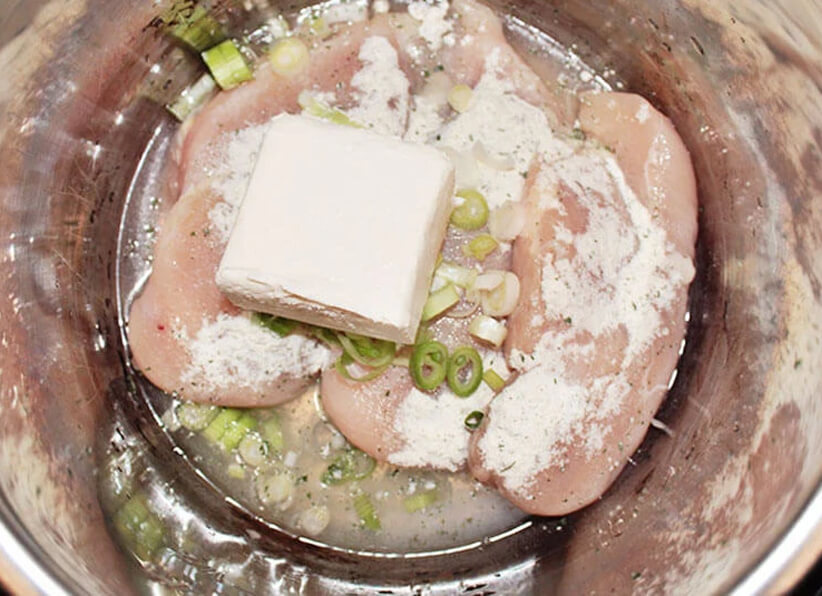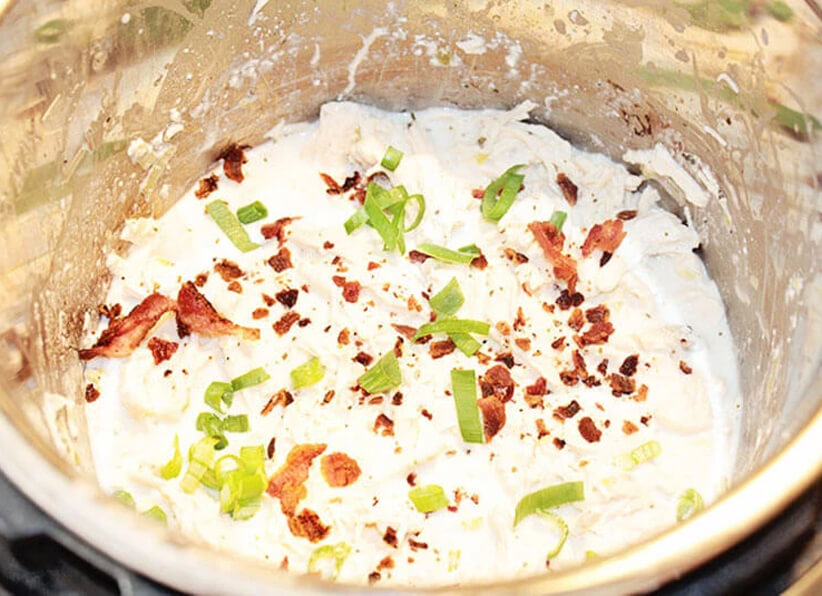 Place the chicken, cream cheese, water, apple cider vinegar, chopped whites of the scallion and ranch seasoning together in the Instant Pot, pop the lid on and turn on the pressure cook for 20 minutes.
The chicken should start to shred. Pull it apart and mix everything together using a large wooden spoon so that all of the flavors can combine.
Once the chicken is done and shredded, crumble the fried bacon and sprinkle it over the chicken mixture along with the scallion greens.
Tips & Tricks
Make a meal out of it
Not sure what to serve alongside your crack chicken masterpiece? Not to worry, here are a few suggestions that will have your family rushing to the dinner table this evening. Why not try mixing your crack chicken into a bowl of your favorite keto pasta?
Cooking for a larger crowd this weekend? Not a problem, double up on the ingredients so that this recipe will serve 8, or even triple it to have 12 full happy bellies this Sunday. Once you have given the recipe a try, have a go at making your own spice mix to give the recipe that personal touch. You could try mixing dried chives, garlic powder, onion powder, crushed red chilli pepper flakes, dill and salt together to make your own ranch seasoning. Have a play with quantities until you get something you really enjoy.
Share the joy
Once you have seen just how this crack chicken recipe can really work wonders for your family uniting them around the dinner table, share it with your friends so that everyone can have a cracking time this weekend.