JUMP TO RECIPE
Make this antipasto platter if you're having guests over or for yourself if you don't feel like making an elaborate dinner. At over 400 calories per serving, this plate containing nothing but real food is sure to keep you feeling full. You can also make it for outings, picnics, backyard parties, and other events.
Deli Roast Beef and Cheese Platter
Preparation Time: 10 minutes
Serves: 4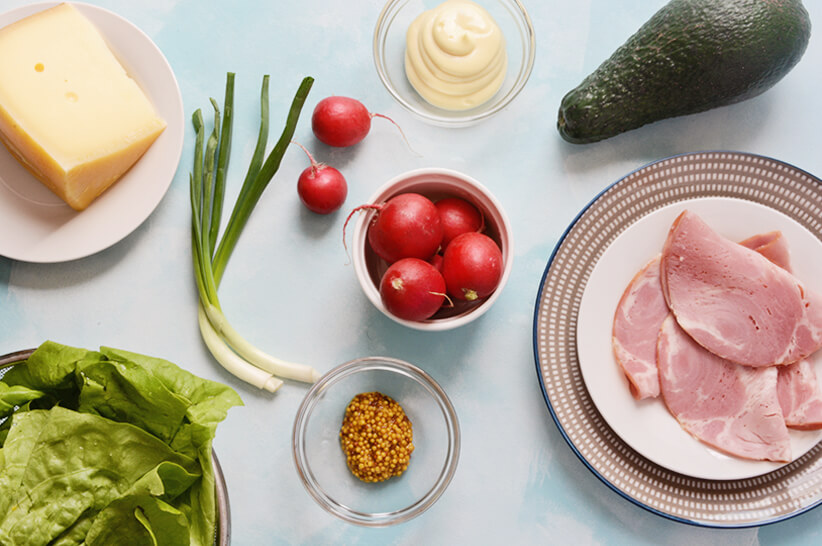 8oz. deli roasted beef
6oz. Gouda cheese, cut into triangles
1 avocado, sliced
2oz. lettuce
4 radishes, halved
1 scallion, sliced
½ cup real mayonnaise
2 tbsp extra-virgin olive oil
1 tbsp whole-grain mustard
Salt and pepper, to taste
Place the beef, cheese, avocado, lettuce, and radishes on a plate.
Combine mayonnaise and mustard in a bowl.
Spread over the lettuce and avocado.
Drizzle the food with olive oil and season to taste with salt and pepper.
Serve.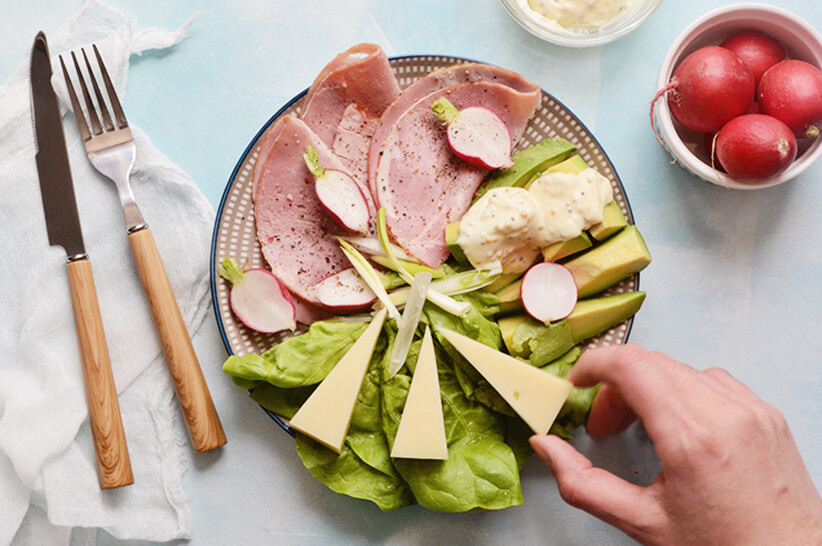 Tips & Tricks
Serving tips
To make this antipasto more filling and satisfying, consider serving it alongside keto bread or cloud bread. You can also add a variety of dips to serve with this platter. Good options are cheesy dips, queso, sour cream, yogurt and herbs, and more.