JUMP TO RECIPE
This is a protein-rich meal that's easy to make and loaded with spicy flavor. The chicken and cauliflower rice absorb the green curry flavor while the sweet pumpkin complements everything perfectly. Ready in just 30 minutes, this is a perfect dish to make during fall weeknights.
Curried Chicken Skillet
Preparation Time: 10 minutes
Cook Time: 20 minutes
Serves: 4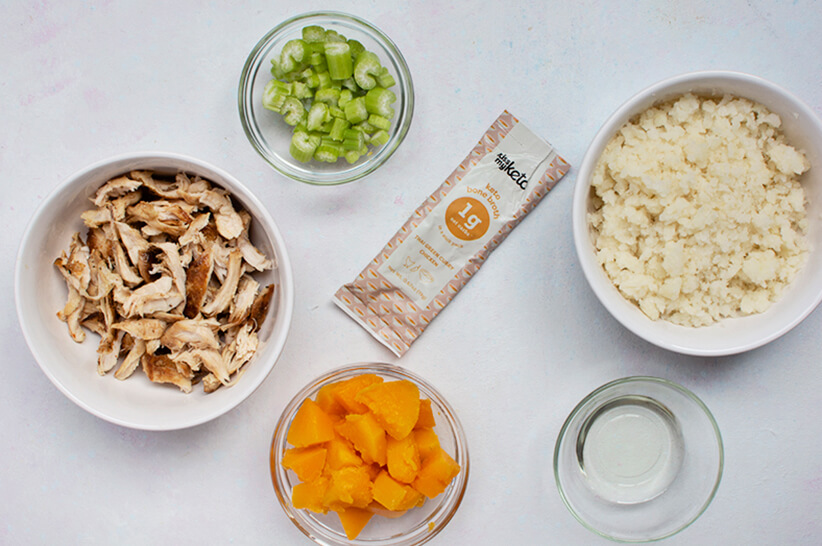 1 tbsp avocado oil
1 ¼ cup cauliflower rice
1 cup pumpkin, cooked and cubed
1 celery rib, chopped
½ tsp garlic powder
2 cups chicken, cooked and shredded
Salt and pepper, to taste
Curry powder, optional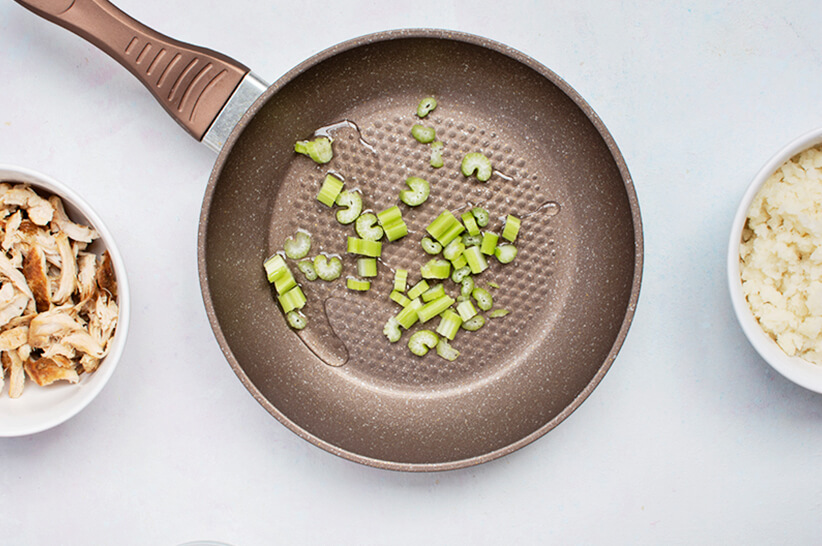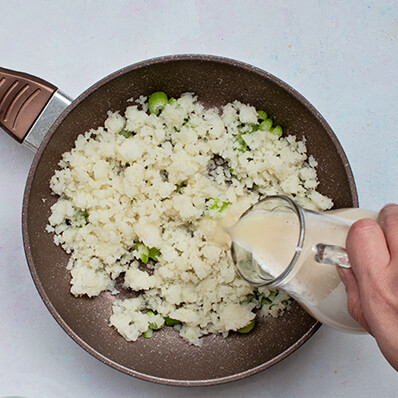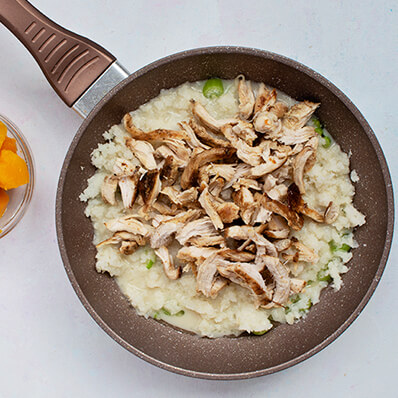 In a large skillet, heat the avocado oil over medium-high heat.
Add celery and sauté for 4 minutes.
Stir in the cauliflower rice, add the chicken broth, and sauté for 5 minutes.
Sprinkle with the garlic powder and add the chicken. Sauté for 1 minute.
Finally, stir in the pumpkin and sauté for 10 minutes.
Serve warm.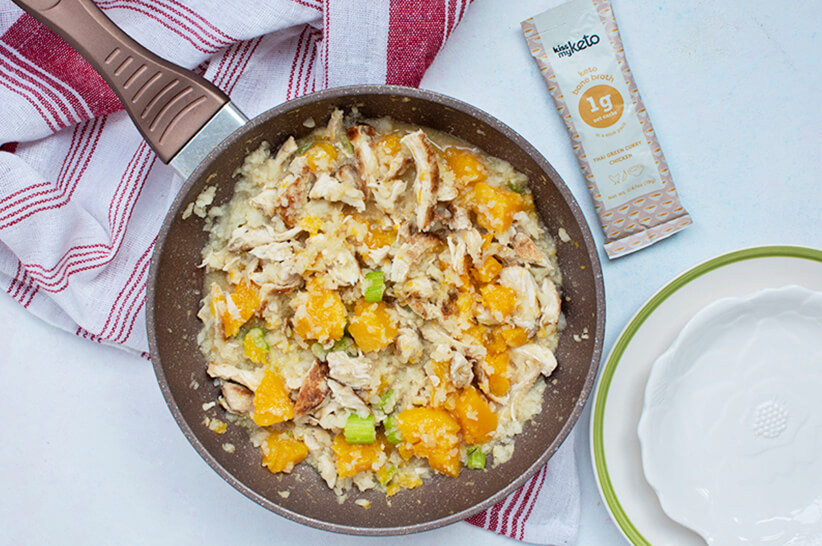 Tips & Tricks
If you don't have shredded chicken, make your own from scratch. Cut approximately 12 oz of chicken breasts into long strips and cook in skillet for around 5 minutes.
If you really love curry flavors, feel free to add a tbsp of curry paste after adding the chicken. Another option is adding curry powder.
Use raw cauliflower rice. Simply add 1 ¼ cups cauliflower florets to a food processor and blitz until it starts resembling rice.
Health & nutrition
At only 138 calories per serving, this is a low-calorie, low-carb, and protein-rich meal you can make when you need to keep your calories low. It's also rich in antioxidants, notably vitamin C and carotenoids from the cauliflower and pumpkin.