JUMP TO RECIPE
Rich in umami flavor from the garlic, parmesan, bacon, and spinach, this chicken and bacon casserole is sure to satisfy anyone's palate. It's a quick meal you can whip up for dinner and still get something comforting and delicious. The cheesy ingredients together with the spinach help create a chicken dish that doesn't taste like chicken at all.
Chicken Bacon Caesar Keto Casserole
Preparation Time: 15 minutes
Cook Time: 35 minutes
Serves: 6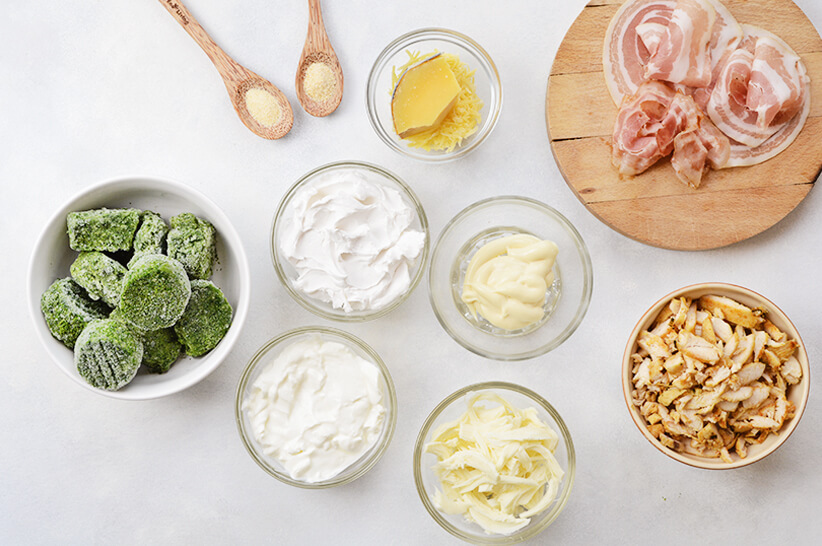 6oz. cream cheese, softened
3oz. sour cream
3oz. mayonnaise
1 tsp garlic powder
1 tsp onion powder
1.5lb. cooked and sliced chicken
10oz. frozen spinach, thawed and drained
¾ cup grated Parmesan cheese
4 slices cooked pancetta
1oz. shredded mozzarella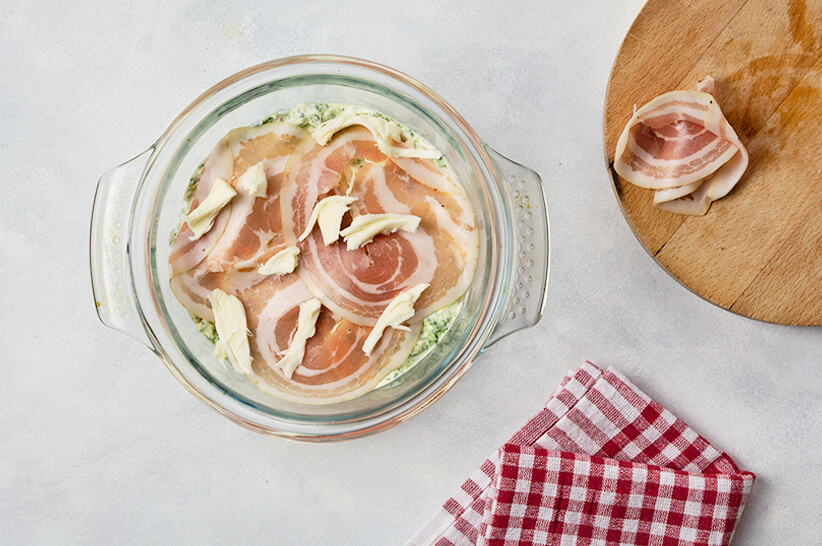 Preheat oven to 350F.
Combine cream cheese, sour cream, mayonnaise, garlic powder, and onion powder in a bowl.
Stir in the chicken, spinach, pancetta, and parmesan.
Transfer mixture into a casserole dish and sprinkle with mozzarella.
Bake for 35 minutes.
Serve warm.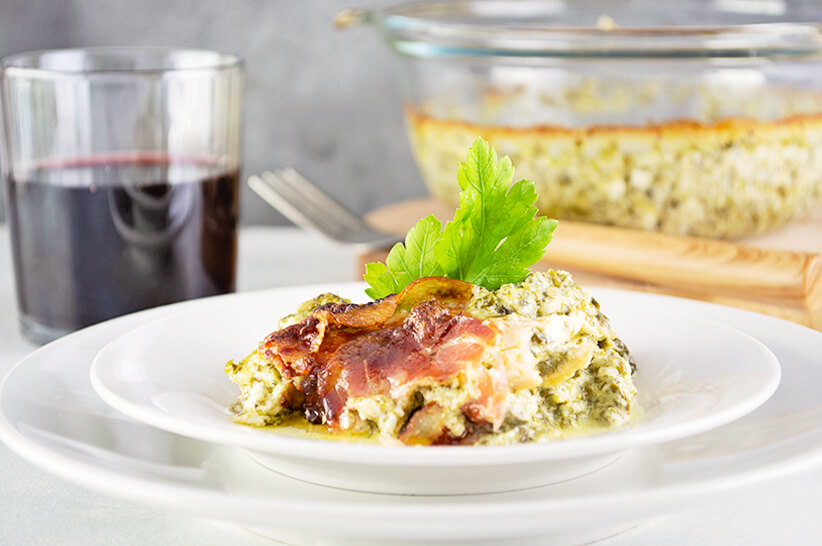 Tips & Tricks
Serving ideas
At over 500 calories and 47g of protein per serving, this casserole definitely makes for one hearty and filling meal. Still, you may want to add a side dish to make it a bit more satisfying. We suggest serving it with cauliflower rice or low-carb buns. It also goes well with a glass of yogurt.
About the ingredients
This casserole is best made with chicken breasts that were cooked in a skillet. However, you can also use meat from other parts of chicken and even turkey meat. Another alternative is to use cheddar instead of mozzarella cheese and fresh baby spinach instead frozen spinach.