JUMP TO RECIPE
This is a soup that packs all the flavor of a cheeseburger and the nutrition of a true keto meal. Made with ground beef, sharp cheddar, cheeseburger veggies, and topped with bacon crumbles, this soup will become your new comfort favorite. Serve it with your favorite keto bread or enjoy it as an entry meal.
Keto Cheeseburger Soup
Preparation Time: 15 minutes
Cook Time: 60 minutes
Serves: 6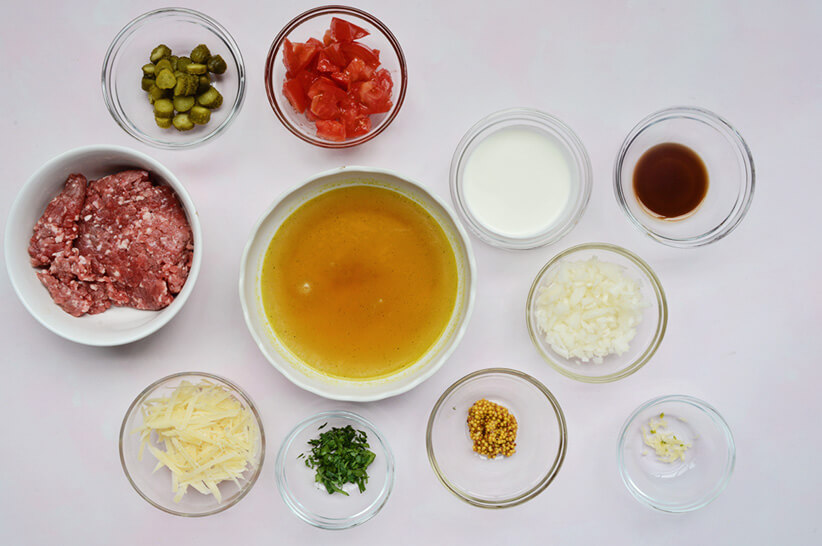 1 tbsp olive oil
1 lb ground beef
½ onion, diced
2 cloves garlic, minced
4 cups beef stock
½ tomato, chopped
2 dill pickles, sliced
1 tbsp whole-grain mustard or Dijon mustard
1 tbsp Worcestershire sauce
Salt and pepper, to taste
1 tbsp chopped parsley
¾ cup sharp cheddar cheese, shredded
½ cup heavy cream
4 slices bacon, cooked and crumbled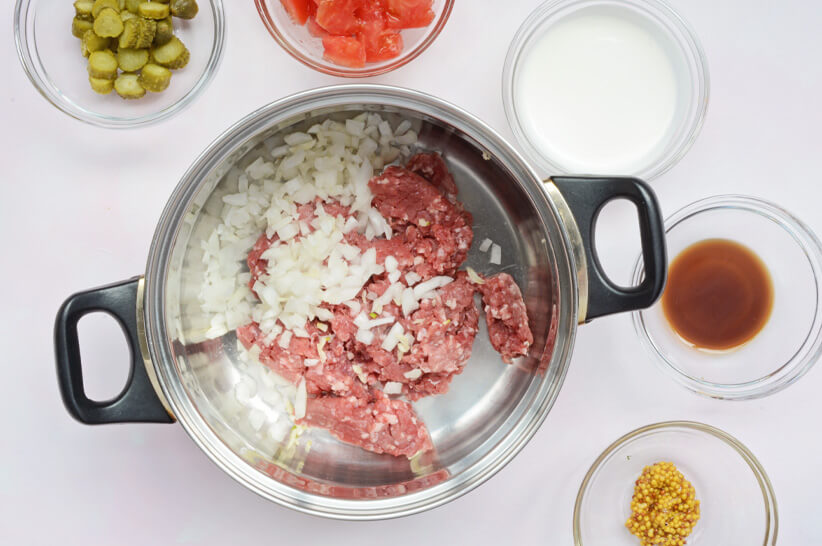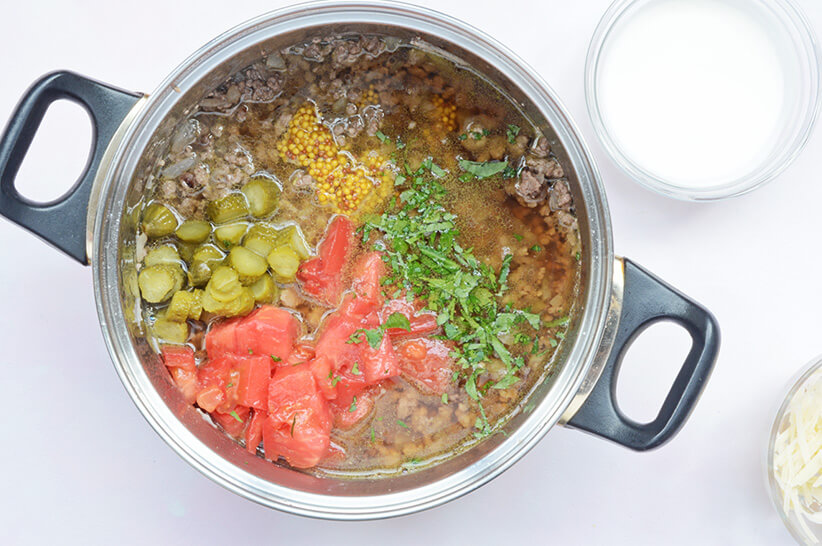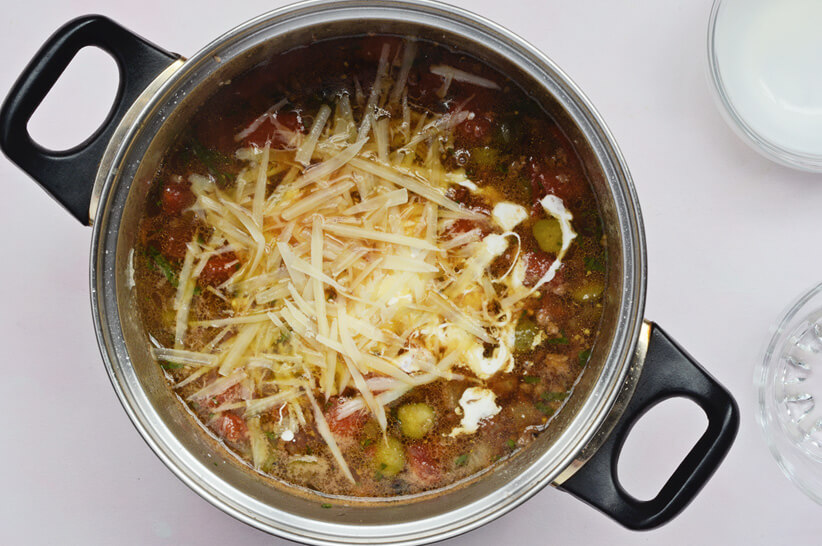 Heat olive oil in a saucepot over medium-high heat.
Add beef, onion, and garlic and cook for 8-10 minutes or until the beef has browned.
Add the beef stock, chopped tomato, dill pickles, mustard, salt, pepper, and parsley and give it a good stir.
Bring to a boil then reduce the heat and let the soup simmer for 30 minutes.
Stir in the heavy cream and cheddar cheese and continue to simmer for another 30 minutes.
Serve warm, topped with bacon.
Tips & Tricks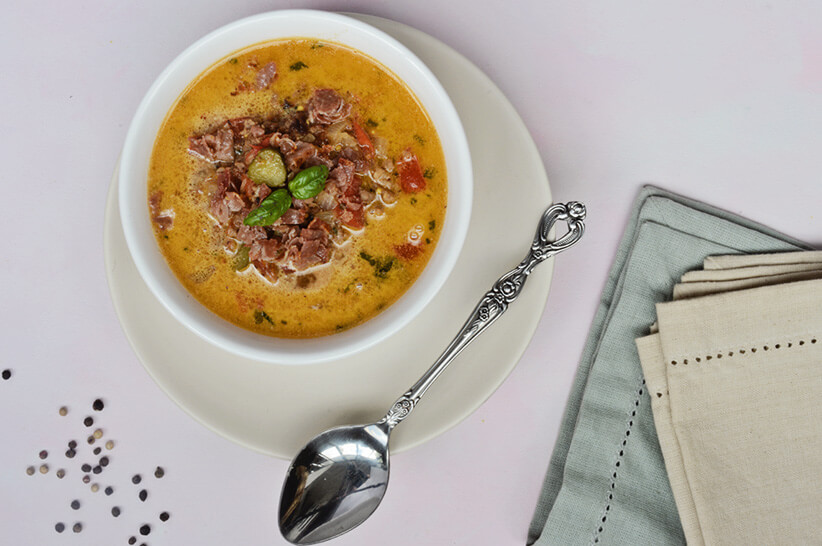 This soup can also be made in a slow cooker. You'll first need to brown the beef in a pan, remove the excess juices, and place it into your slow cooker along with the oil, veggies, spices, and stock. Let it cook for up to 5-6 hours. Then add the cheddar and sour cream and cook for another hour. Serve warm with the crumbled bacon.
Store soup in the fridge for up to 2 days or in the freezer for 2-3 months.