JUMP TO RECIPE
This is a light and spicy entrée meal that's perfect served during the colder seasons. With its vibrant colors and a burst of aroma, it's also likely to work as an instant mood booster. We made it vegetarian and, of course, low-carb thanks to the cabbage noodles. Feel free to add turkey meatballs to make this a light main course.
Carrot Ginger Soup with Cabbage Noodles
Preparation Time: 10 minutes
Cook Time: 30 minutes
Serves: 2
½ tbsp olive oil
3 carrots, peeled, cut into chunks
1 clove garlic, chopped
½ onion, chopped
1-inch ginger, peeled, chopped
2 cups water
1 ½ sachet Lemon Turkey Thyme Broth
1 small zucchini, peeled, cut into half moons
½ cup finely shredded cabbage
Salt and black pepper, to taste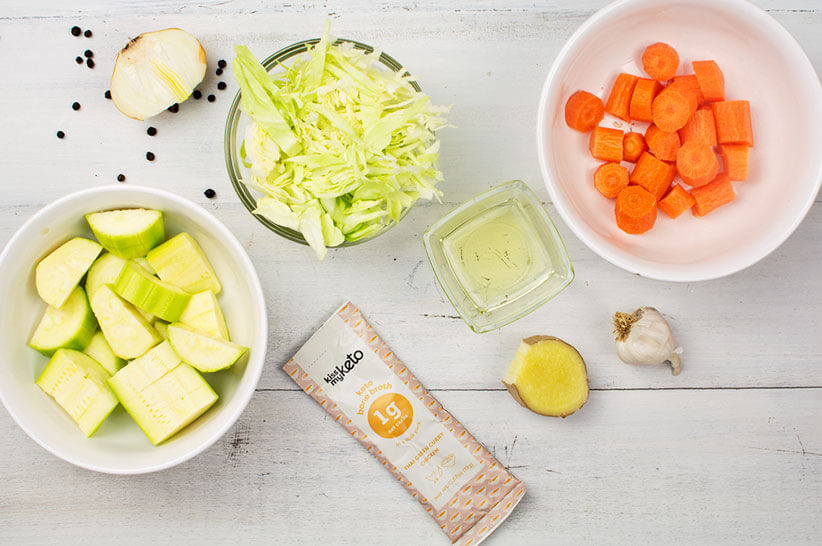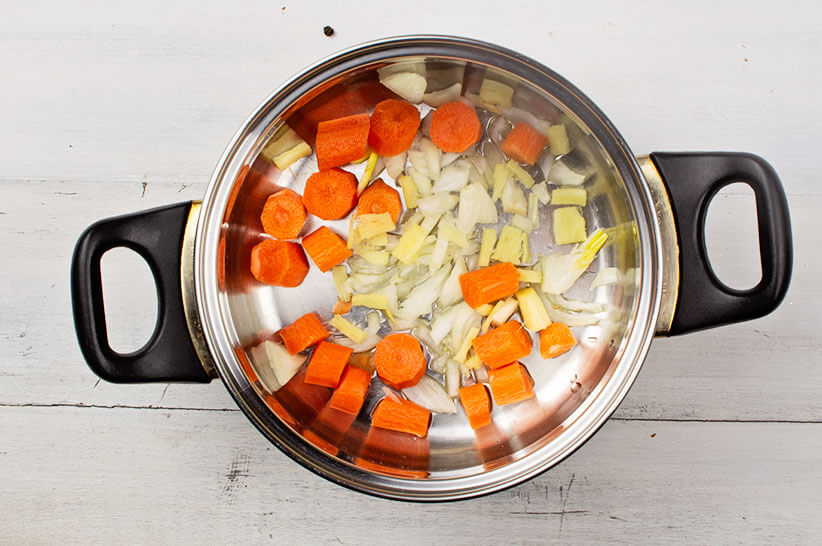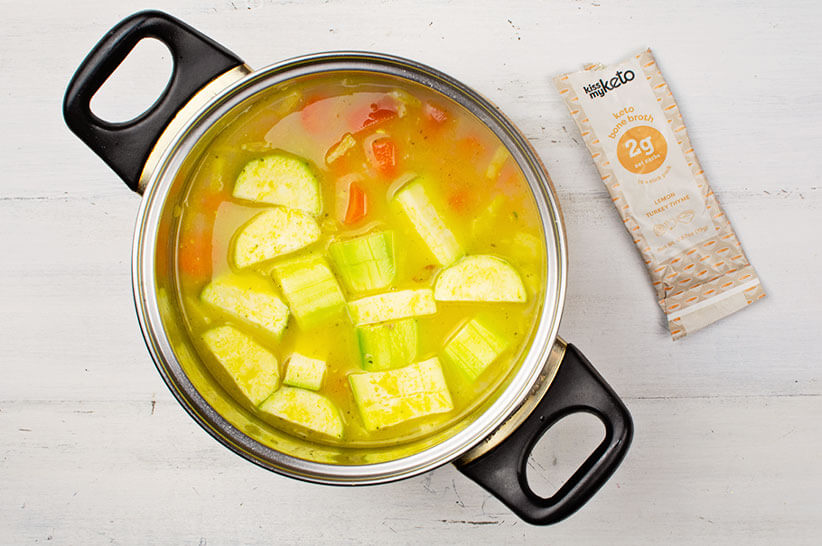 In a saucepot, heat the olive oil over medium-high heat.
Add onion, carrots, ginger, and garlic. Cook for 5 minutes, stirring constantly.
Pour in the water and add instant broth. Simmer for 20 minutes. Add zucchinis and simmer for another 5 minutes. The carrots should be fully cooked by this time.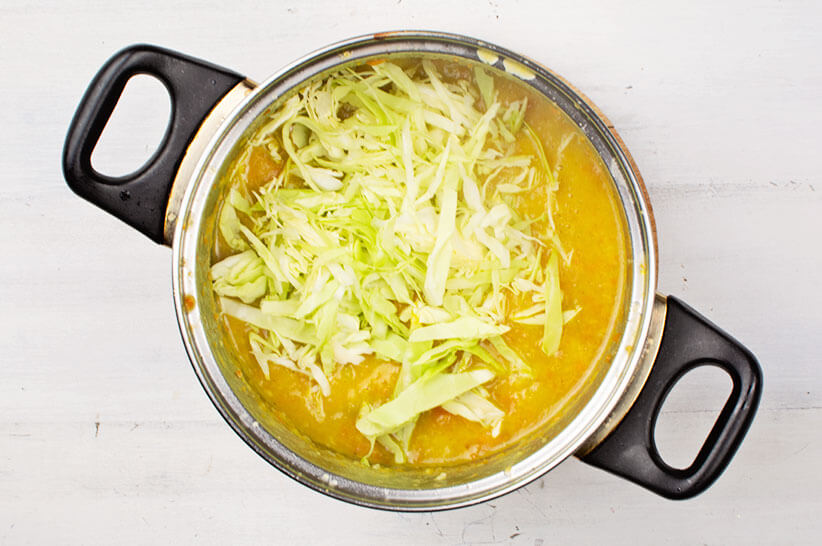 Puree the soup with an immersion blender.
Stir in the shredded cabbage and let simmer for 3 minutes.
Season to taste with salt and pepper.
Serve warm.
Tips & Tricks
You can make this soup richer with around two dozen turkey meatballs and a splash of sugar-free coconut milk or heavy cream.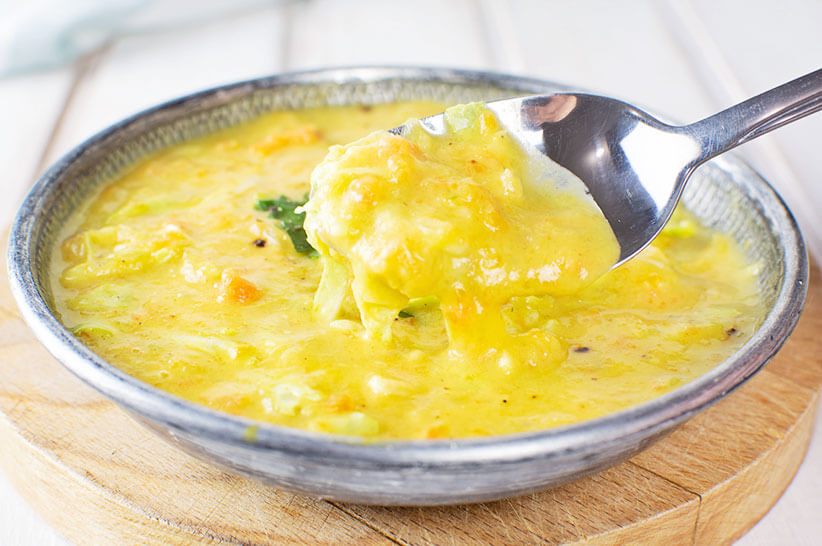 Nutrition & Health Benefits
A serving of this soup has only around 140 calories but a hefty 6.5g of protein – not too bad for an entrée soup. It's also rich in fat at over 8g. Still, do stick to one serving as it will give you 8g of net carbs. Carrots provide lots of vitamin A, which is important for skin and eye health. Lightly cooked cabbage, on the other hand provides a nice dose of vitamin C, an important antioxidant vitamin.