JUMP TO RECIPE
This is a great dish to make when you have leftover chicken. It's also ideal as a weeknight dinner or served as potluck. While this recipe doesn't call for buffalo sauce, the hot sauce combined with cheddar helps replicate the original in appearance and taste. If you like to spice things up a bit, feel free to add more hot sauce.
Buffalo Chicken Casserole
Preparation Time: 15 minutes
Cook Time: 30 minutes
Serves: 4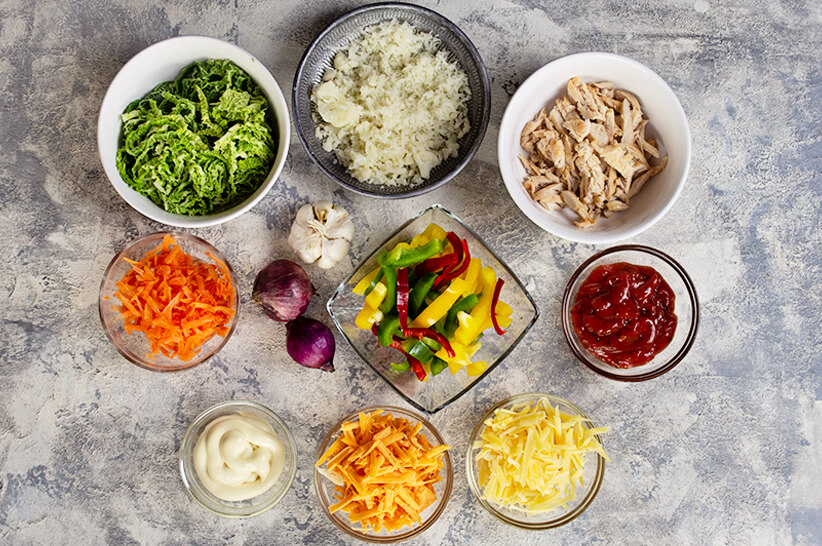 2 cups cooked and shredded chicken
½ cup mayonnaise
2 tbsp melted butter
2 tbsp olive oil
2 cups cauliflower rice
1 cup shredded Monterey Jack cheese
1 cup shredded Cheddar cheese
1 small onion, chopped
1 carrot, grated
1 ½ cups kale, stems removed, thinly sliced
1 cup mixed bell peppers, sliced
3 cloves garlic, minced
¼ cup hot sauce, no sugar added
Salt and pepper, to taste
Thinly sliced radishes, avocado, or chili peppers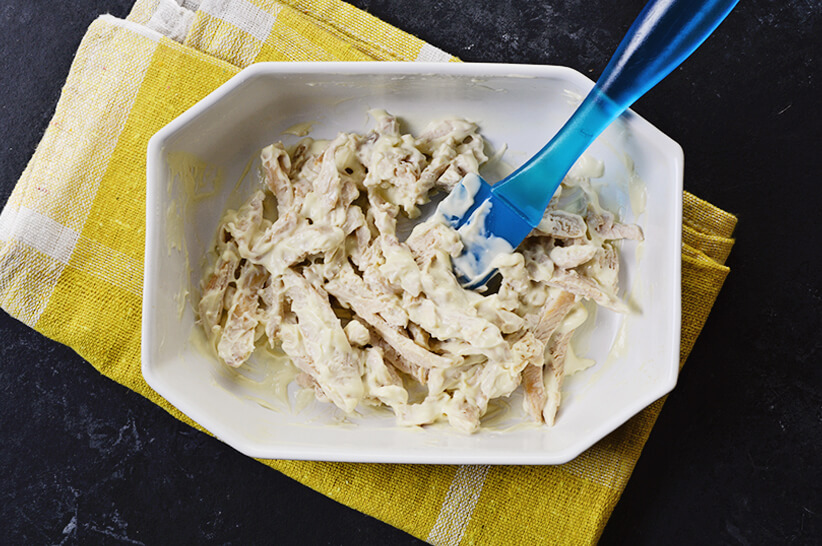 Preheat oven to 375F.
Combine the mayonnaise, butter, and chicken in a casserole dish.
Heat olive oil in a skillet over medium-high heat.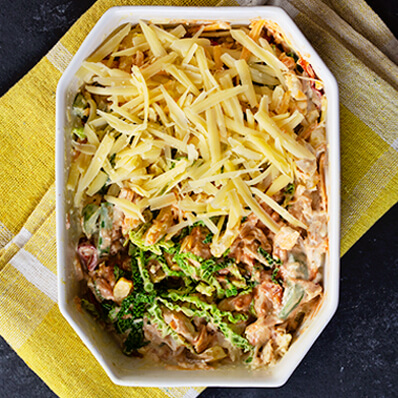 Add the onion and bell peppers. Cook for 5 minutes.
Add carrots and cook for 3 minutes. Add kale and garlic and cook for 2-3 more minutes.
Transfer the veggies into the casserole dish and add hot sauce, half of the cheeses, and the cauliflower. Stir to combine.
Top the casserole with the remaining cheese and bake for 15-20 minutes or until the cheese is golden and bubbly.
Serve at room temperature with desired toppings.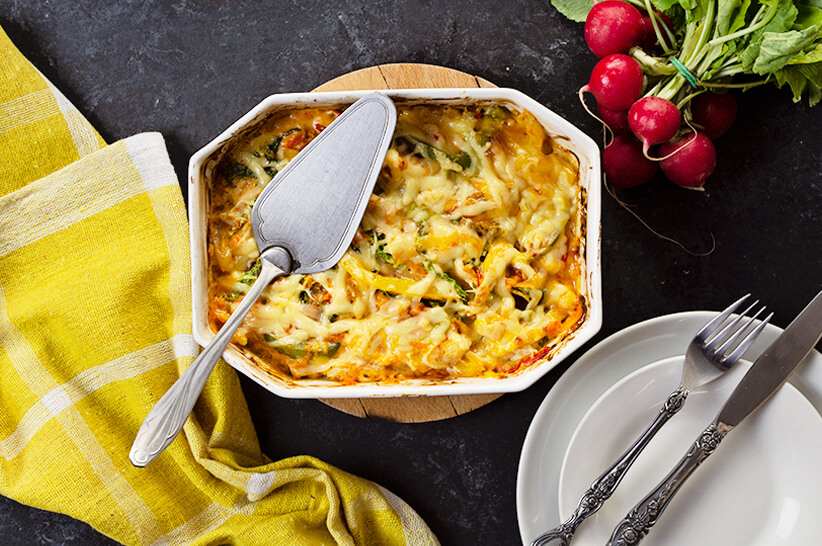 Tips & Tricks
Preparation Tips
A serving of this chicken casserole comes with 6.4g net carbs. If you want to lower its carb content, feel free to skip the carrot and half the bell peppers amount. An important thing to keep in mind is that you need to use raw cauliflower rice in this recipe to avoid overcooking it. Overall, the dish is simple and easy to make. It can be stored in the fridge for up to two days and it's also freezer-friendly.