JUMP TO RECIPE
This is a flavorful Tex-Mex style meal made in one pan for easy cleanup. What's even better, the dish requires minimal prep work and is ready in just 30 minutes. Make this beef-based meal when you need a quick weeknight dinner or if you need an outdoor meal to bring to the park or when camping.
Beef Cabbage Skillet
Preparation Time: 10 minutes
Cook Time: 30 minutes
Serves: 4
2 tbsp butter
1lb. ground beef
Salt and pepper, to taste
2 tbsp Taco seasoning
½ head cabbage, shredded
1 tsp onion powder or flakes
1 ½ cup grated cheese, like mix of cheddar and Colby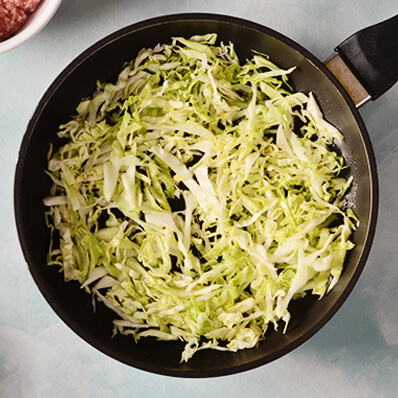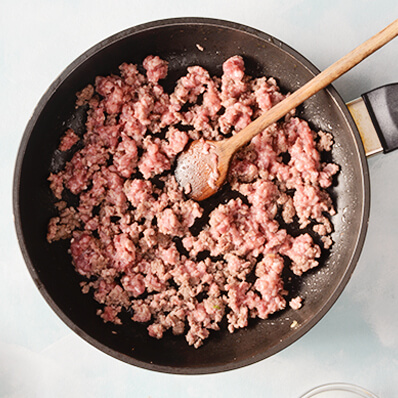 Preheat oven to 350 F.
Heat half of the butter in a skillet over medium-high heat.
Add cabbage and cook until it just softened. Sprinkle with salt and place aside.
Heat remaining butter in the same skillet.
Add beef and cook until browned.
Add Taco seasoning and onion powder. Place back in the cabbage and stir to combine.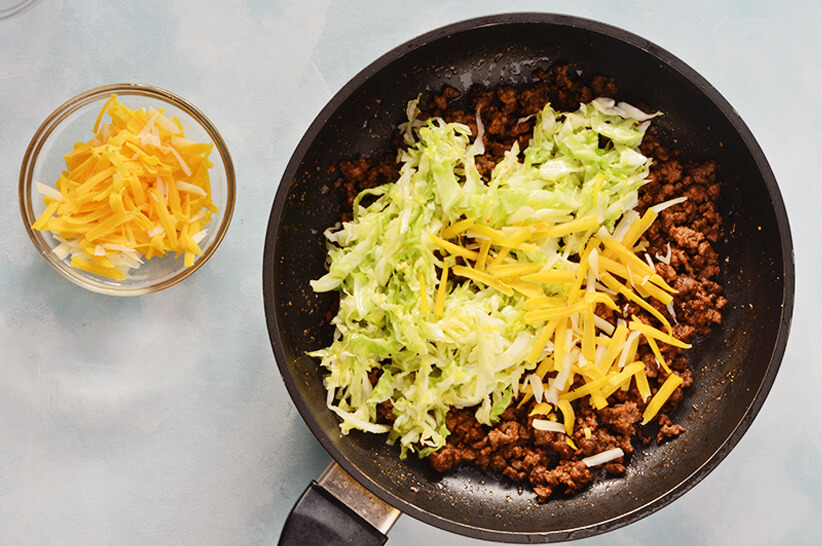 Stir in ½ cup cheese and top with the remaining cheese.
Place into the oven and bake for 10 minutes. If using a plain skillet (not cast-iron) transfer the beef mixture into the casserole dish.
Serve warm.
Tips & Tricks
How to serve
This meal can be eaten on its own, served in a bowl. One serving provides almost 500 calories, which is enough to make for one satiating meal. However, if you feel like this dish needs something on the side to make it more satisfying, consider serving it with faux keto corn bread made with almond and coconut flours or keto cloud bread if you need something that's simple and easy to make.