JUMP TO RECIPE
A simple vodka-based cocktail with mixed berries puree in syringes to make it look gory but tasty! If you want to dilute this cocktail and give it a bit of fizziness, feel free to fill the glasses up with club soda and ice cubes. Serve with the syringes half full and let the spooky season begin!
Vampire Keto Cocktail
Preparation Time: 15 minutes
Cook Time: 5 minutes
Serves: 2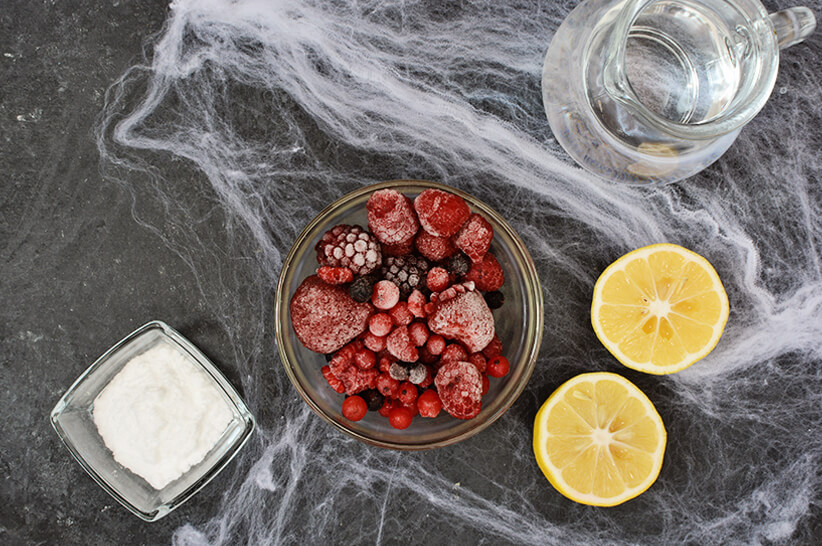 1 cup mixed berries
1 tbsp lemon juice
1 tbsp powdered erythritol
6oz. vodka
Club soda, if desired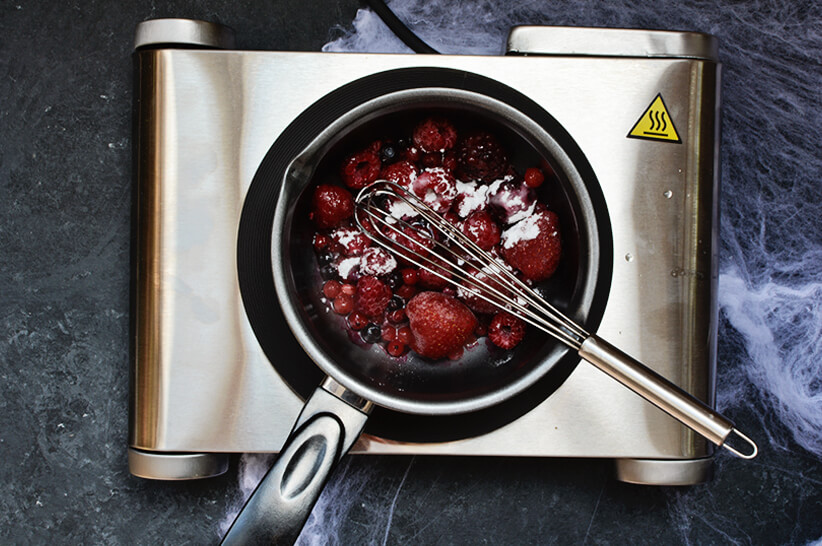 Combine the berries, lemon juice, and erythritol in a saucepot.
Cook over medium heat until the berries are softened.
Transfer the cooked berries in a blender and process until smooth.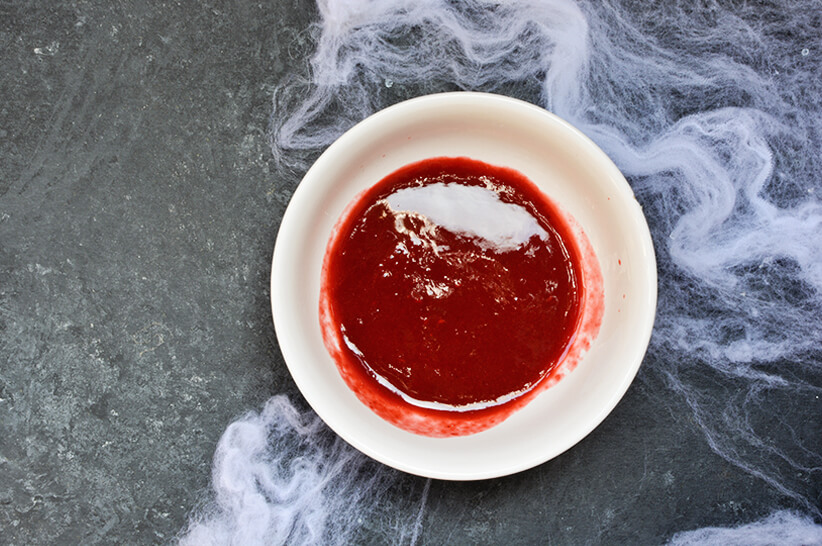 Strain the blended berries through a fine-mesh sieve, pressing the pulp with the back of a spoon.
Fill two plastic syringes with the prepared mixture.
Pour the vodka into a cocktail glass and add ice cubes if desired.
Place syringes into glasses before serving.
You can fill the glasses with club soda if desired.
Tips & Tricks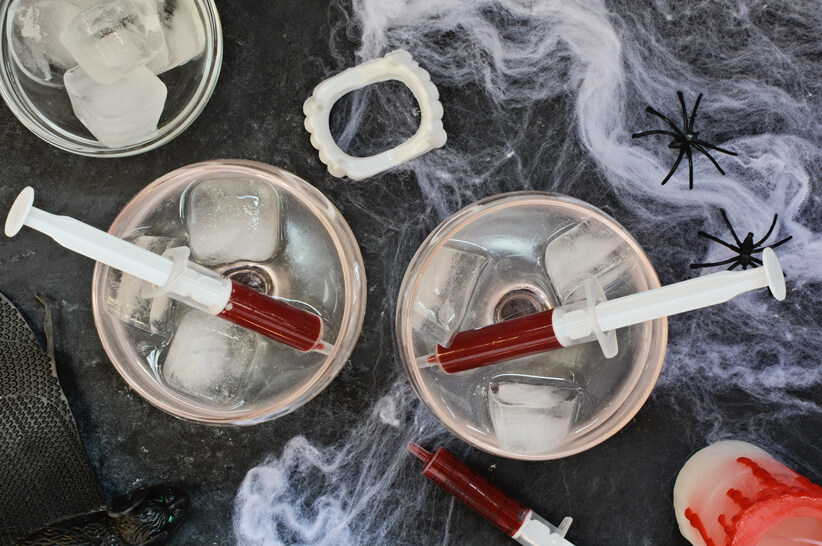 Health & nutrition benefits
We normally don't associate alcoholic beverages with health and nutrition, but this one actually provides both. The mixed berries puree and lemon juice add plenty of antioxidants and vitamin C to this drink. Sweetened with erythritol, this drink is also low in carbs at only 3.5g per serving. And since this is a highball cocktail if you add club soda, you also won't be taking in too much alcohol.