JUMP TO RECIPE
Traditional Rickey cocktails are made with gin and bourbon with little to no sugar added to them – sounds like a perfect combo for the keto diet. This version of this popular cocktail is flavored with mint leaves, lime juice, and sugar-free raspberry syrup. The fruity flavors blend perfectly and the raspberry syrup gives this Rickey a lovely red hue.
Raspberry Lime Rickey
Preparation Time: 10 minutes
Serves: 2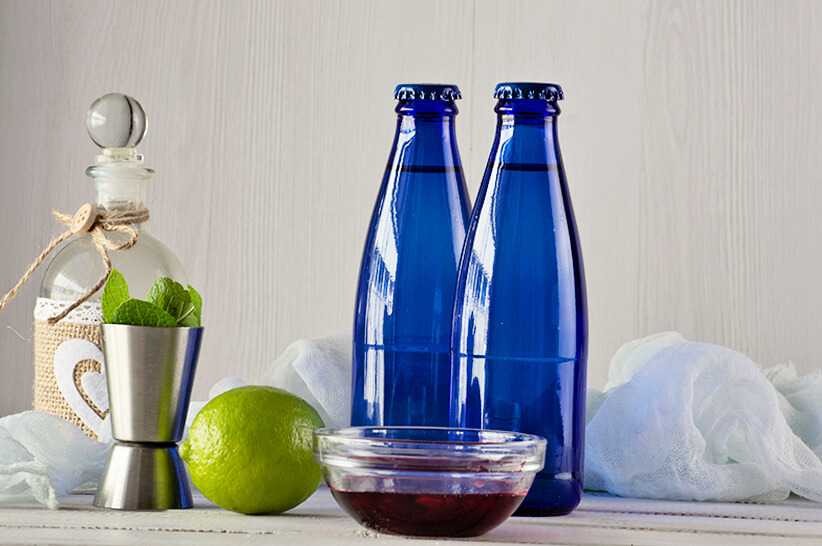 4 mint leaves
2 limes, juiced
8oz. club soda
2oz. sugar-free raspberry syrup
3oz. gin
Ice, as desired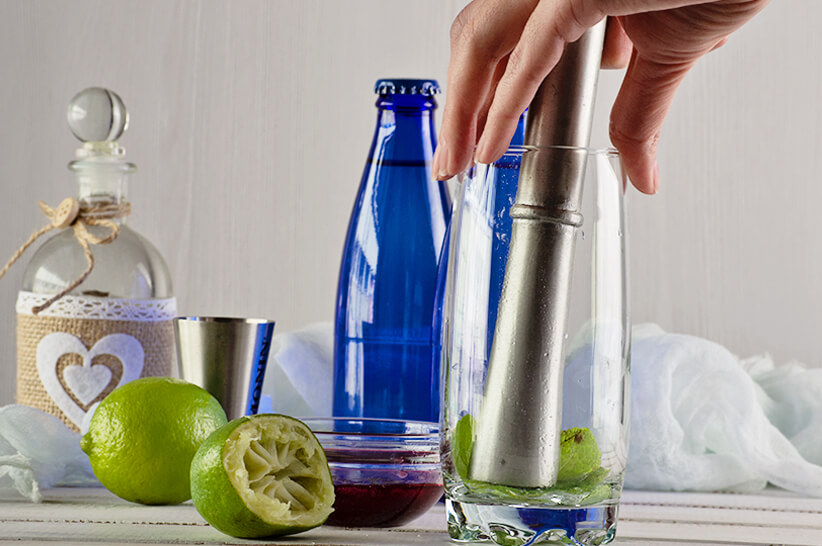 Muddle the mint leaves and lime juice in two large glasses.
Pour in the gin and club soda.
Add the raspberry syrup and ice.
Stir and serve.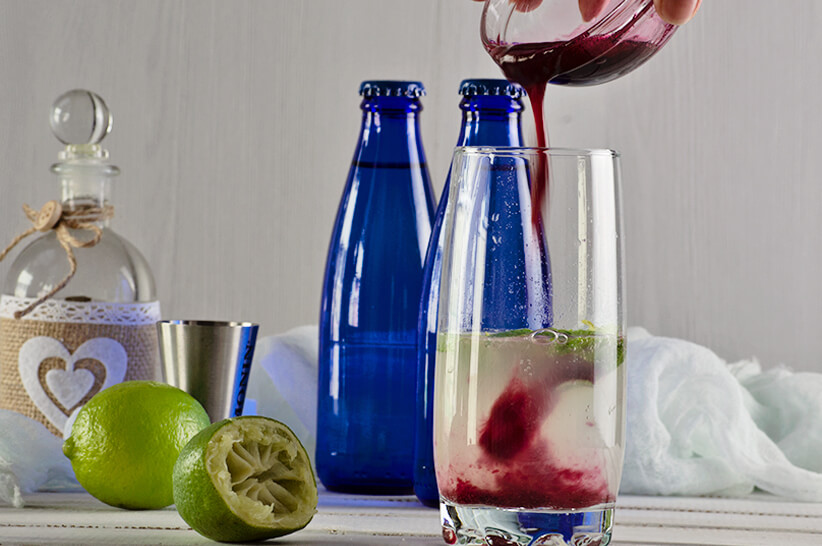 Tips & Tricks
Decorating the Rickey
A cocktail is never complete without a bit of festive décor. You can add lime wedges to this glass, but we think a couple of raspberries on a toothpick and mint leaves sprinkled on top showcase what this cocktail is all about. Of course, a decorative glass straw can also help make this popular cocktail classic look fancy.