JUMP TO RECIPE
This low-carb take on a popular drink served at Thai restaurants is pretty close to the original. Authentic tea flavors combined with the creaminess of heavy cream will make you want to drink a gallon of this chai goodness. If you prefer hot over ice teas, simply skip the ice cubes and make a half cup more tea.
Keto Thai Iced Tea
Preparation Time: 5 minutes
Serves: 1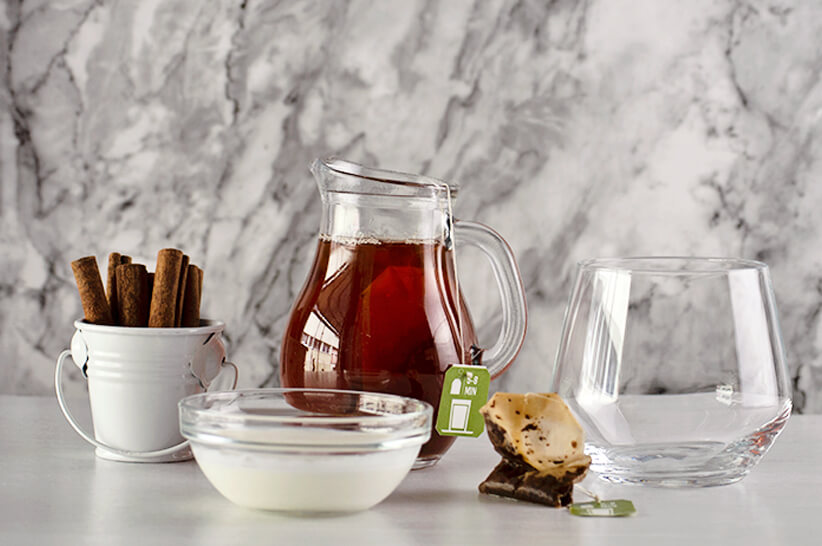 1 cup freshly brewed chai tea
¼ cup heavy cream
Stevia drops, to taste
6 ice cubes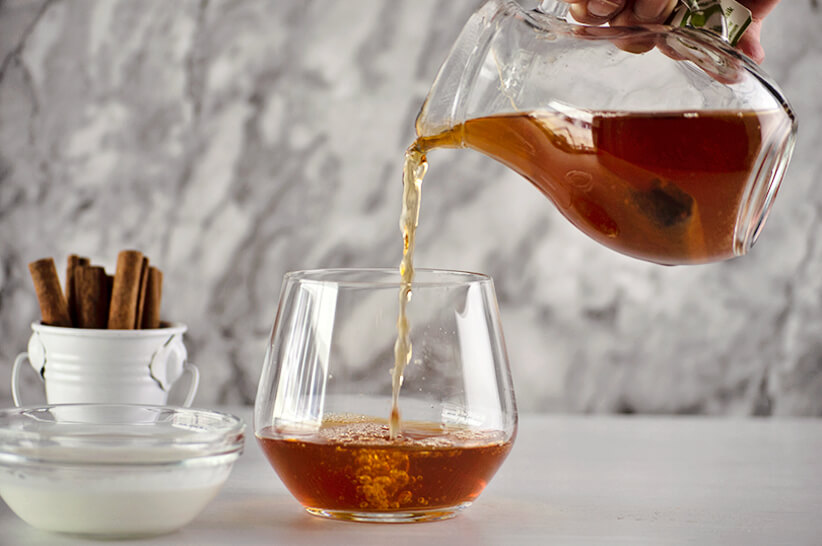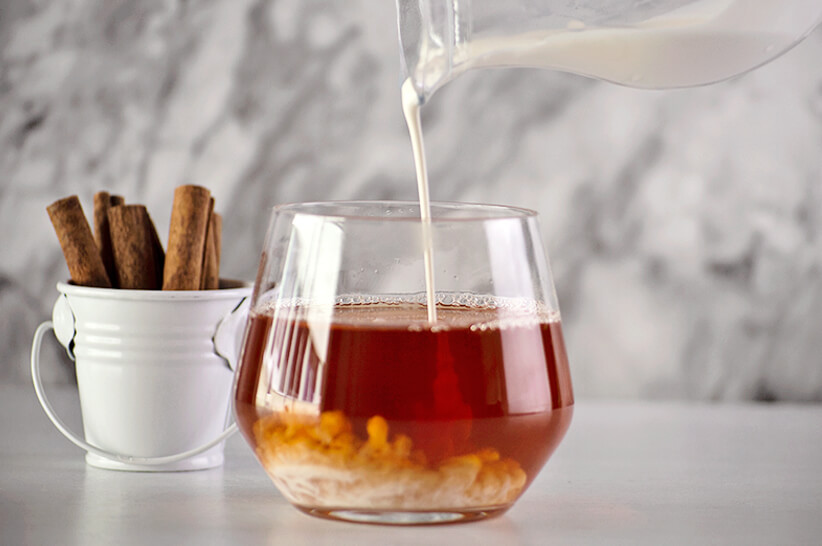 Brew the tea and allow to cool.
Pour cooled tea into a tall glass.
Add a bit of stevia to taste and add the heavy cream.
Add ice cubes and serve.
Tips & Tricks
Recipe tweaking
You can make this Thai tea vegan by substituting heavy cream with light coconut milk. If you don't have chai tea on hand, strong black tea will work. Consider adding a bit of cinnamon, star anise, and nutmeg or simply use allspice to replicate chai flavors.
Health benefits
Some studies 1 suggest that black tea polyphenols promote weight loss by inhibiting the absorption of some nutrients and by boosting fat burning. Allspice and many other spices have a similar effect 2 on metabolic health. Besides that, the added heavy cream helps support ketosis and provides nutrients like saturated fat, vitamin D, and calcium.