JUMP TO RECIPE
Everyone should be able to enjoy a cup of comforting hot chocolate from time to time. Make this keto-friendly hot chocolate with only a handful ingredients and flavor with cinnamon, vanilla, or even chili if you like your hot chocolate spicy. Topped with some keto marshmallows, this drink is the real deal.
Keto Fancy Hot Chocolate
Preparation Time: 5 minutes
Cook Time: 5 minutes
Serves: 4
4 cups unsweetened almond milk
2 tbsp granulated erythritol, optional*
1 cinnamon stick
2 tsp vanilla extract
¼ tsp Ancho chili powder
Keto marshmallows, optional*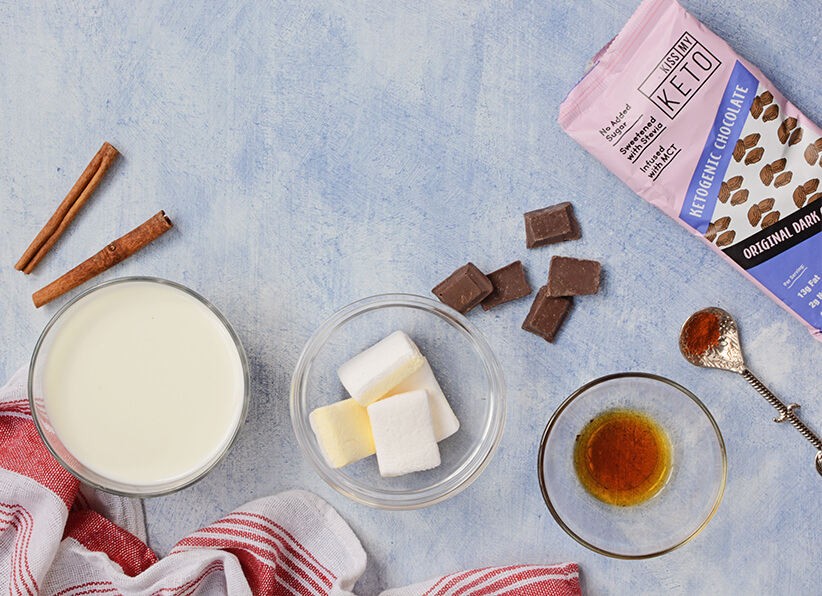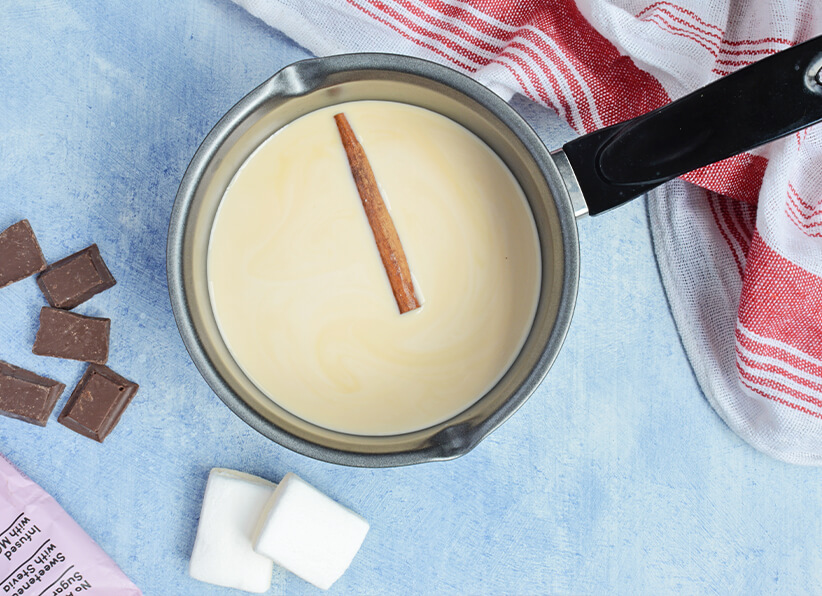 Heat the milk, cinnamon, and vanilla in a saucepot over medium-high heat until it just starts to simmer.
Remove and steep for 15 minutes.
In the meantime, melt the chocolate in a microwave-safe dish or over double boiler.
Discard the cinnamon stick.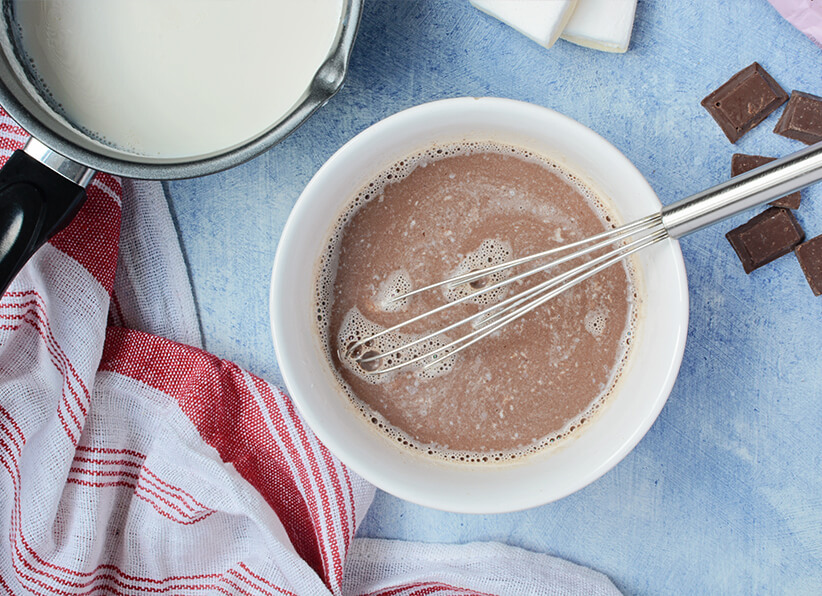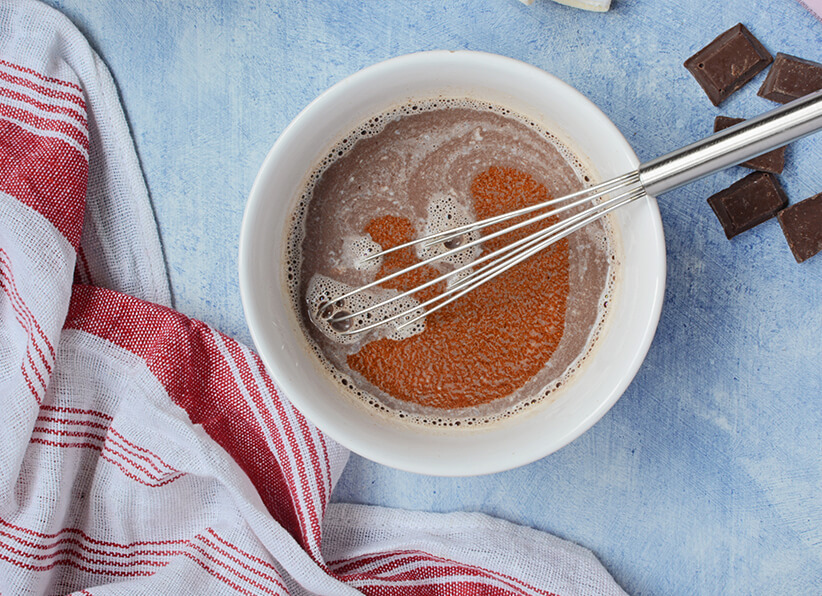 Whisk in the melted chocolate and stir until smooth.
Finally, stir in the Ancho chili powder.
Pour the chocolate into serving cups.
Top with Keto marshmallows, if using.
Serve warm.
Tips & Tricks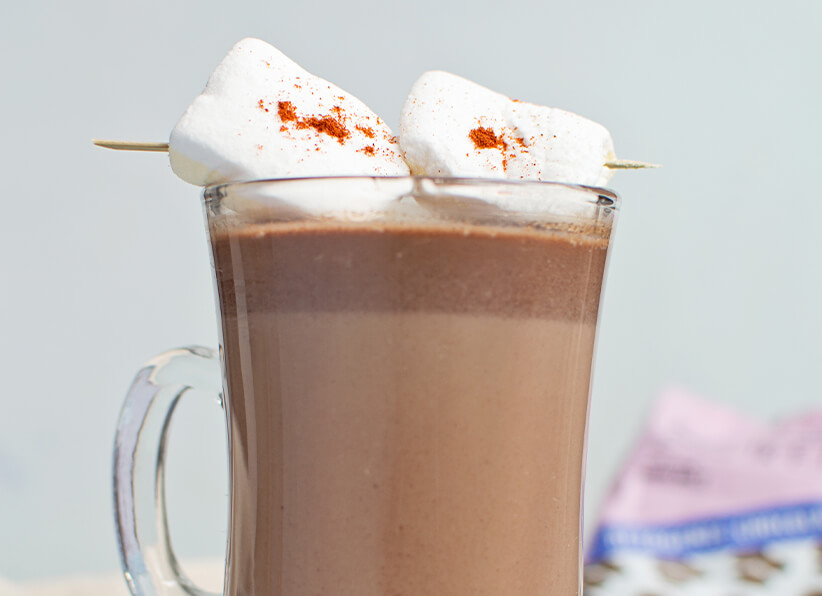 How do you make keto marshmallows?
Regular marshmallows are made with gelatin, cornstarch, and loads of sugar. But keto marshmallows replace cornstarch with cream of tartar and the sugar with a non-nutritive sweetener like stevia or erythritol. You can find great keto marshmallow recipes online or even buy sugar-free marshmallows online.