JUMP TO RECIPE
Margarita lovers can now celebrate Halloween by adding a bit of black magic to their favorite drink. We've used silver tequila and swapped Triple sec with orange extract to reduce this drink's carb content. Lime juice, mint leaves, and ice make this drink as refreshing as it is exciting. Not to mention that it's eerie appearance will spook everyone this fall season.
Keto Black Magic Margaritas
Preparation Time: 10 minutes
Serves: 2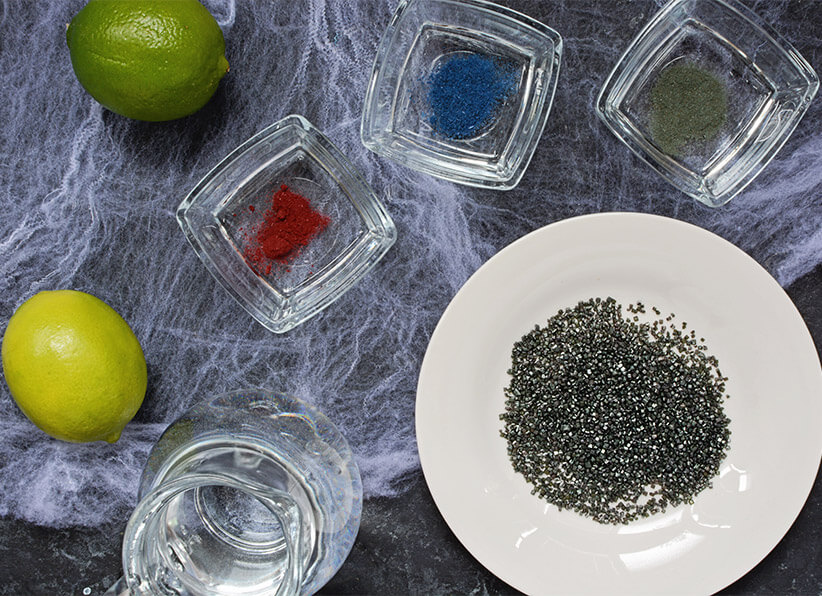 ¼ cup black granulated erythritol*
6oz. silver tequila
A dash of orange extract
½ cup lime juice
½ lime, sliced
1 lime wedge
Ice, as desired
Mint leaves, for garnish
Pinch of red, green, and blue food coloring (powdered)
*Dye erythritol granules by placing them in a zip-lock back with a bit of black food coloring and shaking well.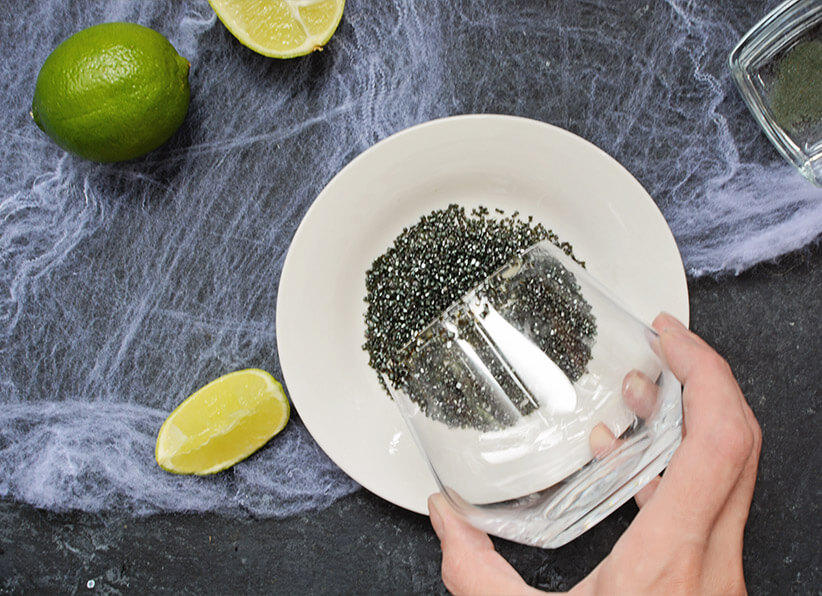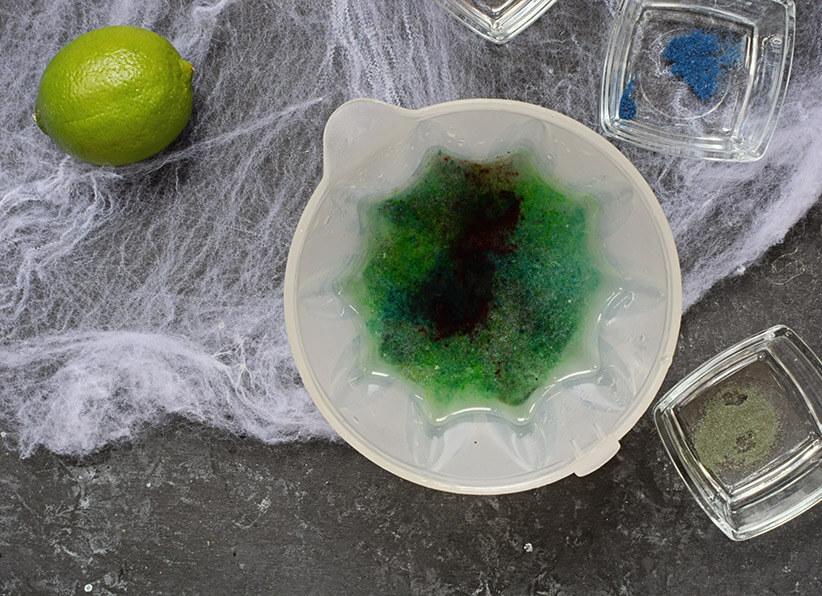 Place colored erythritol in a shallow plate.
Rim two glasses with the lime wedge and dip into the erythritol. Place aside.
In a medium bowl, combine tequila, orange extract, lime juice, and red, green, and blue coloring.
Stir to combine.
Fill the glasses with ice. Use reusable ice cubes if you like your drinks undiluted.
Pour over the margarita mixture.
Add lime slices and garnish with mint leaves.
Serve.
Tips & Tricks
If you like using gold tequila for your margaritas, feel free to do so. Gold tequila has a smoother taste that a lot of people expect in their margaritas.
Also, feel free to shake the margarita mixture before serving if you love the frothy and cloudy appearance of true margarita.
Some say it's best to squeeze lime juice up to 10 hours before making margaritas to remove the harsh tanginess and preserve lime flavor.