JUMP TO RECIPE
This detox smoothie combines ingredients you normally don't picture together: spinach, spirulina, cacao, and chocolate protein powder. But trust us – this smoothie is decadently delicious! The rich, earthy flavors of chocolate pair wonderfully with tender and sweet spinach.
Chocolate Spirulina Detox Smoothie
Preparation Time: 5 minutes
Serves: 2
1 cup spinach, frozen or fresh
1 ½ cup unsweetened almond milk
2 tbsp raw cacao powder
2 tsp spirulina powder
1 tbsp almond butter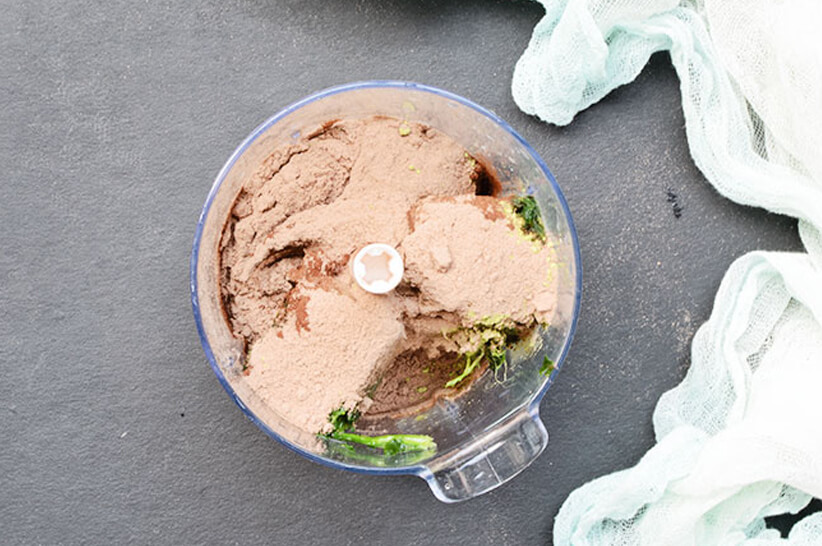 Add all ingredients to a blender or food processor.

2

Blend on high speed until smooth.
Serve.
Tips & Tricks
Health and nutrition benefits
Spirulina, which is frequently cited as a superfood, contains easy-to-digest polysaccharides and fats, which provide an instant boost of energy. Spirulina also increases the number of vitamin B6-producing bacteria, which may also contributes to its energy-boosting effects according to research. Besides that, this detox drink is rich in antioxidants from the cacao powder and spinach. But overall, you can consider this smoothie a health and nutrition bomb in a glass.