JUMP TO RECIPE
An apple flavored shake with peanut butter with the perfect balance of keto macros. Made with a handful of ingredients and ready in just 5 minutes, this shake is your perfect go-to post-workout drink or something to curb lunchtime cravings.
Chocolate Peanut Butter Apple Protein Shake
Preparation Time: 5 minutes
Serves: 1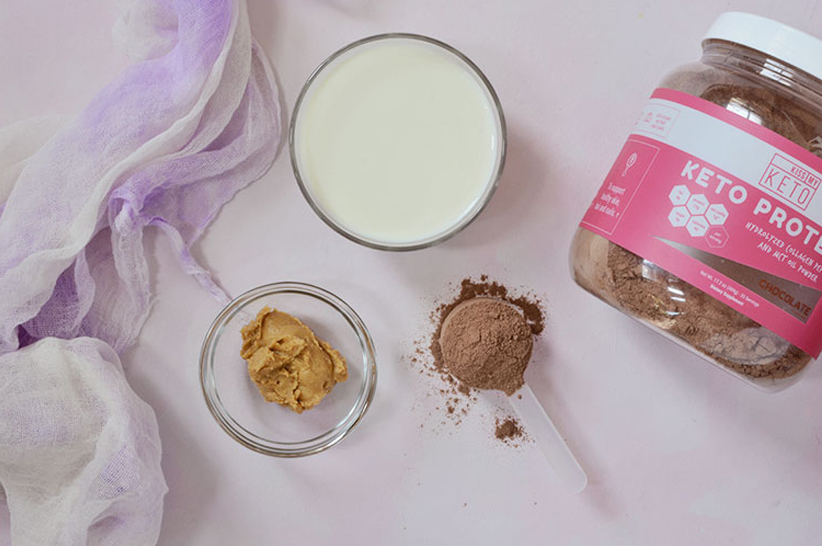 1 cup unsweetened almond milk
2 tbsp peanut butter
¾ cup ice
⅛ tsp apple extract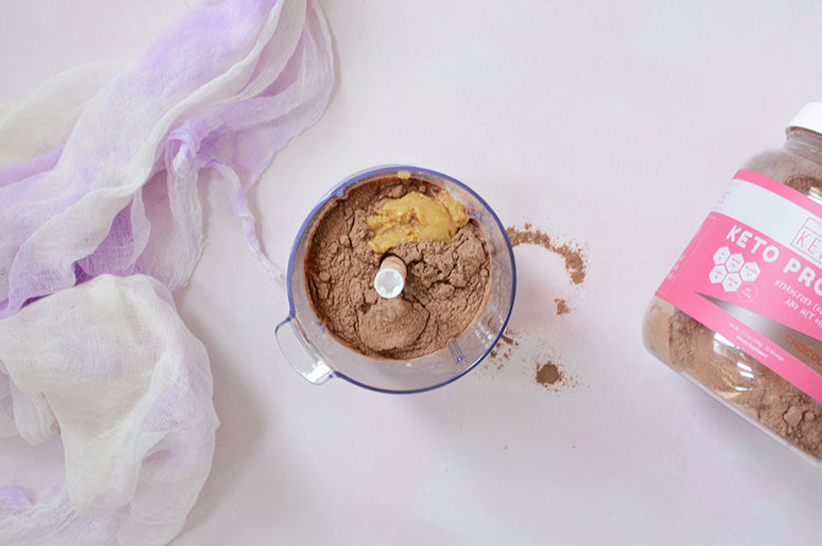 Combine all ingredients in a blender.
Blend on high speed until smooth.
Serve.
Tips & Tricks
Storing tips
This drink is best when served immediately. If you let it sit at room temperature for a couple of hours, the ice crystals in it will melt and water-down and the contents will begin to separate. Store this shake in a thermos flask or the fridge for up to 5 hours.