JUMP TO RECIPE
Carrots and apples always make for a refreshing yet wholesome drink. But when you add pineapple flavors to the mixture, there's an undeniably tropical twist to your drink. And while carrots are not an ingredient you normally see in keto recipes, you can use them sparingly in recipes that don't contain other high-carb ingredients such as in this delicious and nutritious juice.
Carrot Apple Juice
Preparation Time: 5 minutes
Serves: 2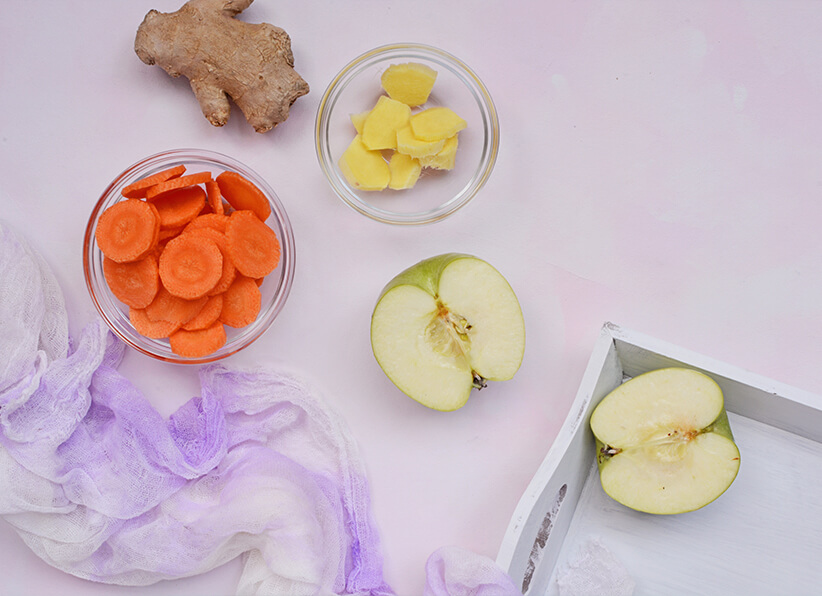 1 cup water
2 carrots
1 tbsp apple cider vinegar
¼ green apple, cored, peeled
½ packet SweetLeaf stevia
2 1-inch piece ginger
¼ tsp pineapple extract
Cut the carrots and apple into smaller pieces and place in a juicer.
Process into juice in accordance with manufacturer directions.
Pour the juice into a jug and add the water, apple cider vinegar, stevia, and pineapple extract.
Stir and serve immediately.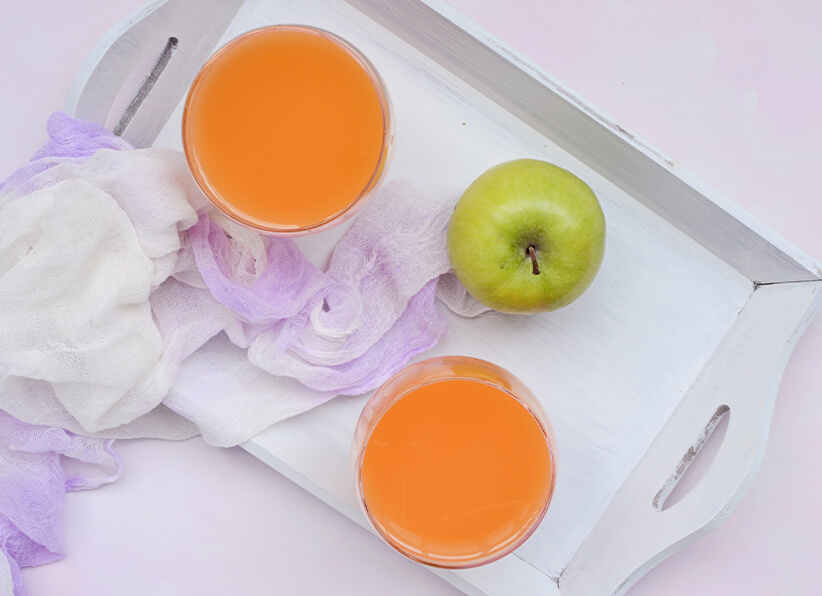 Tips & Tricks
Health and nutrition benefits
Carrots are among the vegetables highest in vitamin A, with one medium-sized carrot providing over 200% of the daily value for this nutrient. Vitamin A refers to a group of organic compounds, some of which are necessary for normal vision as well as skin health.  Besides vitamin A, you'll also get plenty of vitamin C, fiber, and free-radical fighting antioxidants from this drink. And if you have digestive issues or nausea, the added ginger in this drink can definitely help according to some studies.
No juicer?
If you don't have a juicer and don't plan on purchasing one, then you can blend all ingredients in a powerful blender on high speed. Squeeze the mixture through a cheese cloth to get as much juice as possible.