JUMP TO RECIPE
An eerie, Halloween-themed cocktail, this drink gets its name from the black and red colors. There are many different versions of the black widow, and most call for Blavod Vodka, a German drink made with acacia tree extract. This version is different, calling for blackberries and red berries instead to add both flavor and uncanniness to this drink.
Black Widow Keto Vodka Cocktail
Preparation Time: 10 minutes + inactive time
Serves: 2
4oz. vodka
1 tbsp red currants
1 tbsp raspberries
2 tbsp blackberries
Ice, as desired
Few drops red food coloring, optional
Few drops black food coloring, optional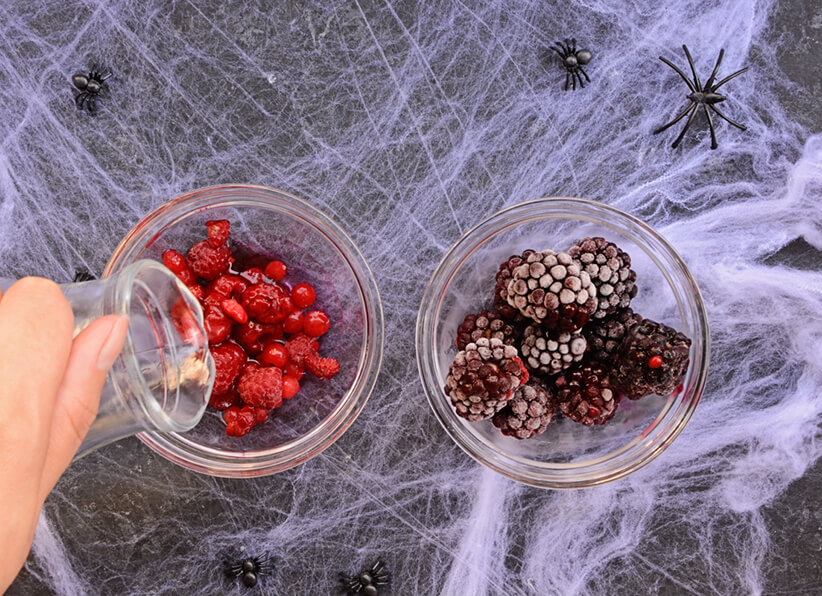 Place the berries in two separate jars with a lid.
Pour half of the vodka over the raspberries and the remainder over the blackberries.
Close the jars with the lids and let the vodka infuse overnight.
The next day, mash the berries with the back of your spoon.
Strain the vodka mixture into jugs. If using, add red coloring to the raspberry vodka and black to the blackberry vodka.
First, pour the raspberry vodka into two highball glasses.
Fill the glasses with ice and gently pour over the blackberry vodka.
Serve.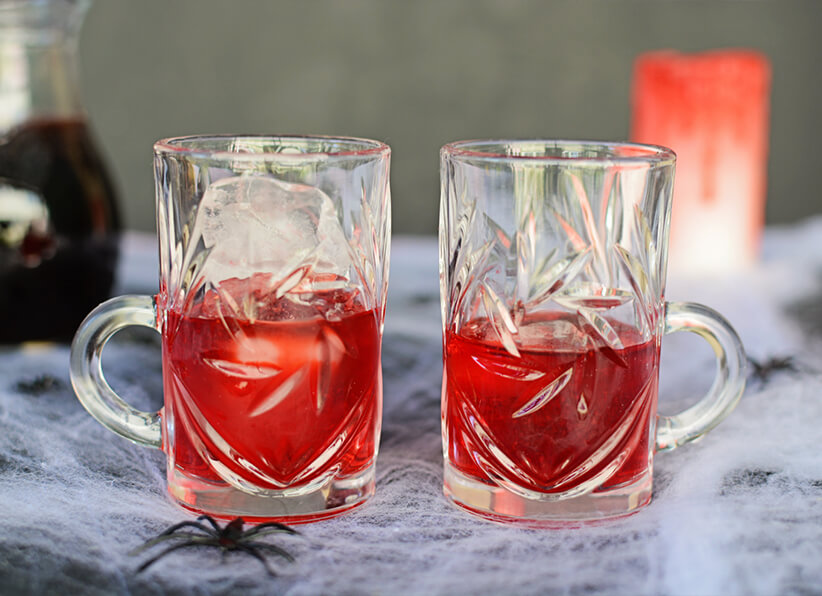 Tips & Tricks
You can serve this drink as shots if that's how you prefer it. Keep in mind, though, that this is a highball cocktail, which means that it's diluted and provides only around 15 percent ABV per serving.
Feel free to decorate this cocktail with creepy garnishes and decorations. We chose spiders here, but other ideas include lychee eyeballs, skull carved fruit, and spider web patterns on the glasses.
Don't worry about the blackberry vodka bleeding into the raspberry layer. That happens even when using Blavod Vodka.