JUMP TO RECIPE
If you love pecan pie but don't have the time (or energy) to make it, here is a recipe for fat bombs that taste just like your favorite dessert but are ready in no-time. We've blended pecans with nuts, seeds, and our Keto White bar for the most delicious fat bombs. They're also loaded with protein and fiber in addition to ketogenic fat!
Pecan Pie Fat Bombs
Preparation Time: 10 minutes + inactive time
Serves: 10
1 cup pecans
½ cup desiccated coconut
3 tbsp pecan butter (or any other nut butter)
1 tbsp chia seeds
1 tbsp hemp seeds
1 tbsp ground flax seeds
½ tsp cinnamon
½ tsp vanilla extract
1 Keto White Bar – Maple Donut, chopped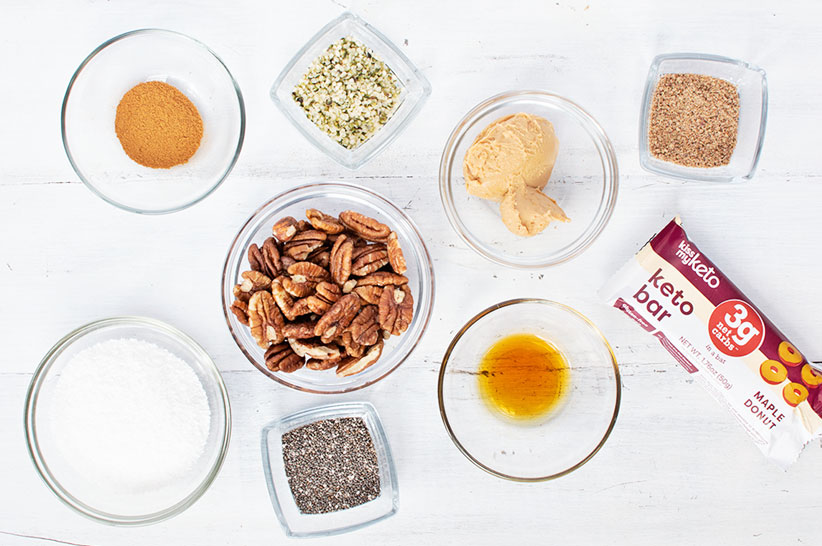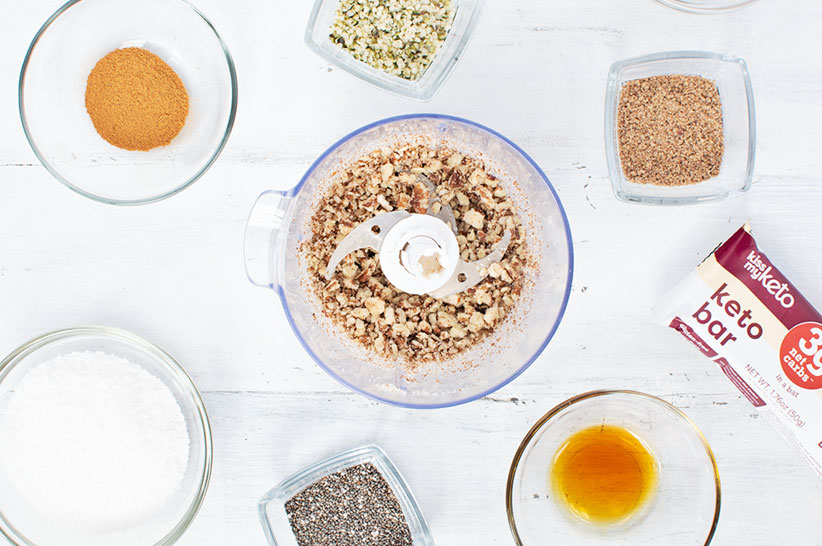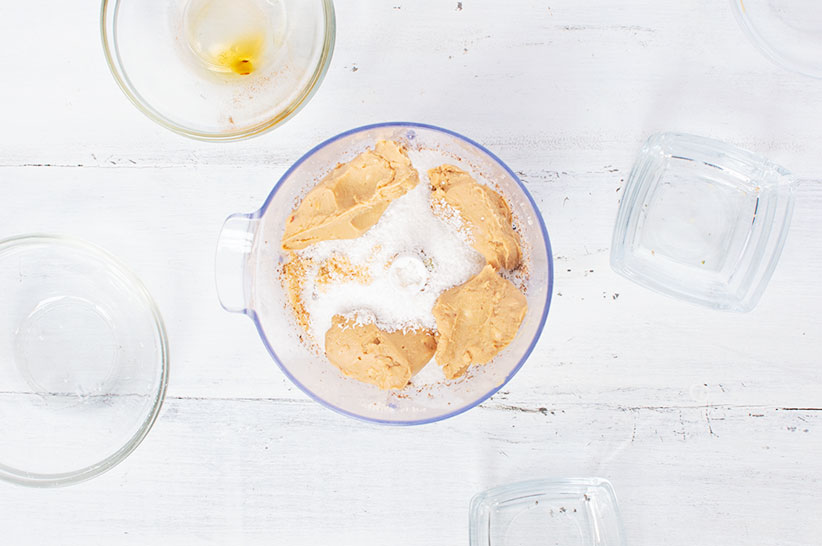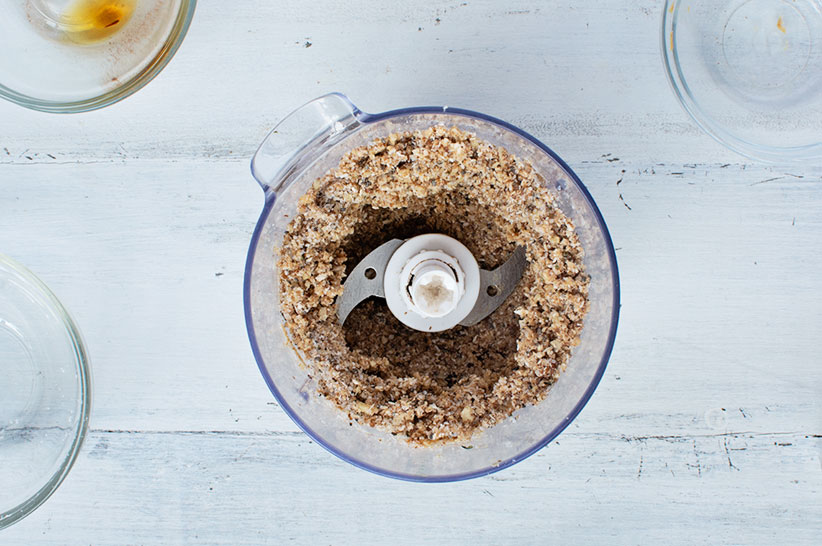 Place pecans into a food processor and process until coarse.
Add the rest of the ingredients and process to desired consistency: grainy or almost (not completely) smooth depending on your preferences.
Scoop the mixture using a small cookie scoop and place on a plate. Roll them a bit between your palms if you want them shaped into balls.
Transfer to the fridge to firm up.
Tips & Tricks
Do not over process these fat bombs! Otherwise, you'll end up with a runny mixture that is difficult to shape and won't firm up properly.
Store these in the fridge for up to 7 days. Stored longer, these fat bombs may become brittle and dry.