JUMP TO RECIPE
The name of this recipe might sound complicated, but you'll be amazed that it only needs four simple ingredients + Keto Bar – Chocolate Cookie Dough keto bar. It's so delicious and satisfying, you'll forget that you're following a keto diet. Our keto truffle crème brulée is great for dinner parties or romantic picnics.
Keto Truffle Crème Brulée
Preparation Time: 15 minutes
Cook Time: 30 minutes
Serves: 4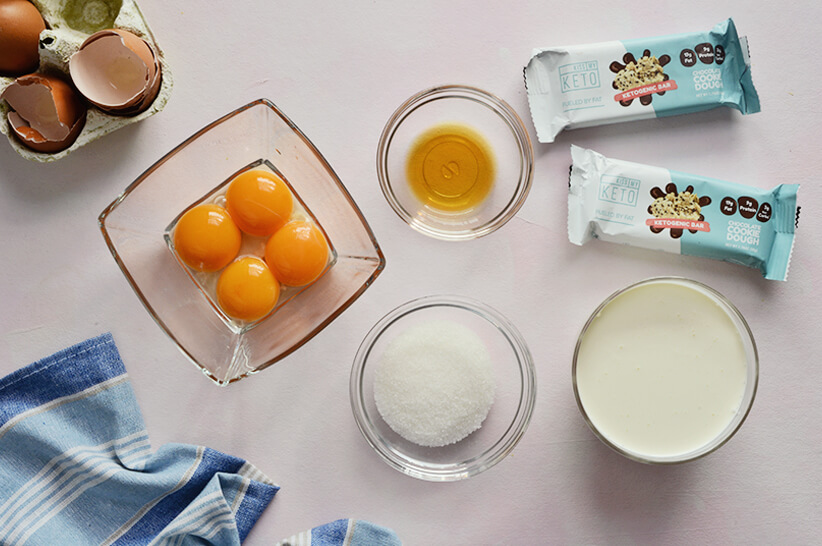 Cream:
Topping:
2 tablespoons whipped cream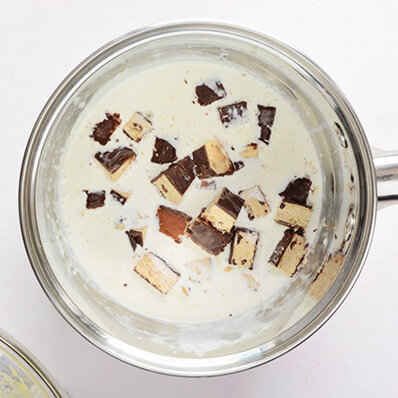 Preheat oven to 350F.
Beat egg yolks with 1 tablespoon of erythritol in a bowl.
Heat heavy cream in a saucepot.
Pour some of the heavy cream into the eggs and beat to combine.
Stir the chocolate into the cream until melted.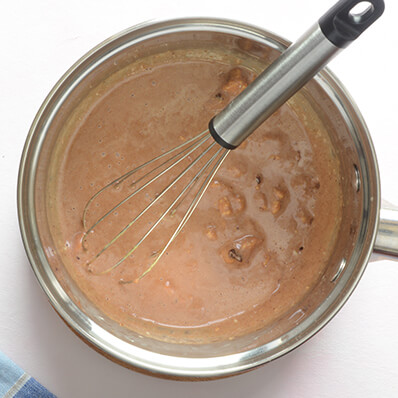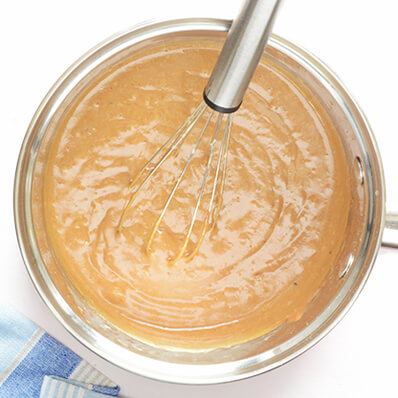 Add the remaining erythritol.
Whisk the eggs into the heavy cream mixture and add rum extract.
Pour the mixture into a small pie pan or four ramekins.
Place the pan in a large baking dish and fill halfway through with boiling water.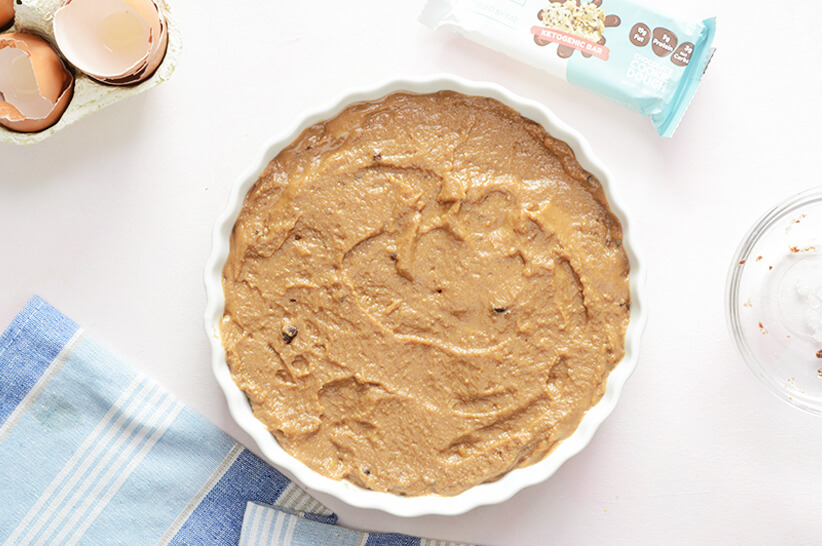 Bake the brulée for 20 minutes if using a pie pan or 30 minutes if using ramekins.
Remove the brulée from the oven and spread whipped cream while it's still warm. Let the cream melt.
Serve warm.
Tips & Tricks
Preparation tips
You can use Erythritol as stated on the ingredients list, or you can use Lakanto Monkfruit Sweetener or granulated Swerve (depending on what's available). While truffle cream brulée is best served warm, you may also refrigerate it overnight or for at least 4 hours if you prefer a refreshing chilled dessert!