JUMP TO RECIPE
What's a quick yet delightful way to use brownies? It's really simple: Add them as topping on your favorite low-carb vanilla ice cream! This recipe uses only 3 ingredients with one being our very own special brownies.
Keto Ice Cream with Brownie Crumbs
Preparation Time: 5 minutes
Cook Time: 5 minutes
Serves: 2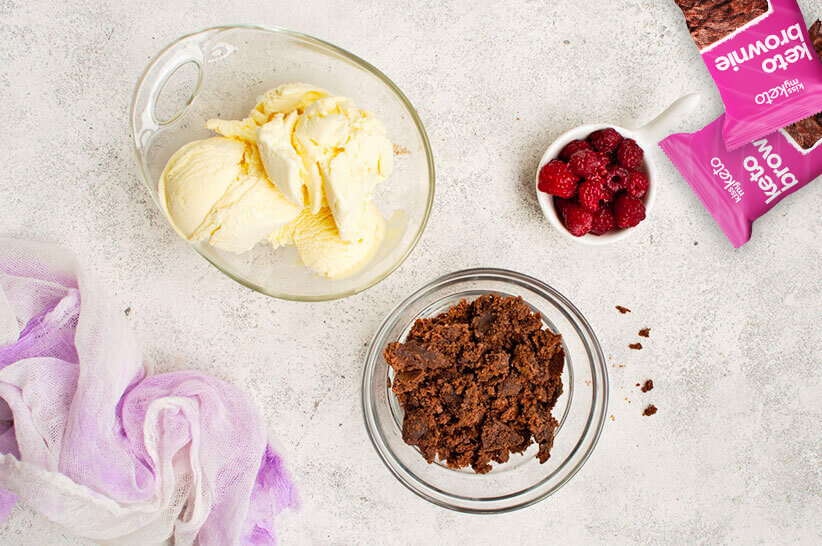 2 servings Keto Vanilla Ice cream
Raspberries, for garnish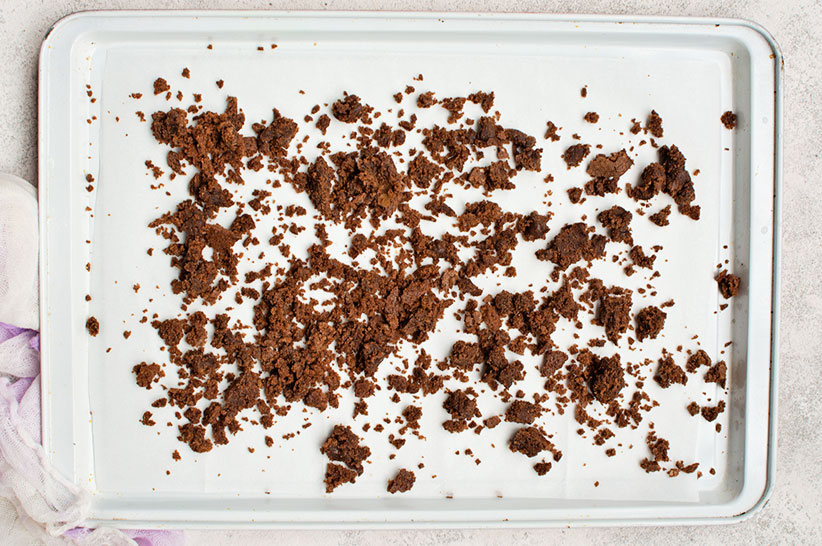 Preheat oven to 375F.
Line a baking sheet with parchment paper.
Crumble the brownie and arrange over the sheet in a single layer.
Bake for 5-6 minutes.
Let the crumbs cool down. This will give them crispiness
Serve ice cream and top with the crumbs and raspberries.
Note: any leftovers store in an airtight container.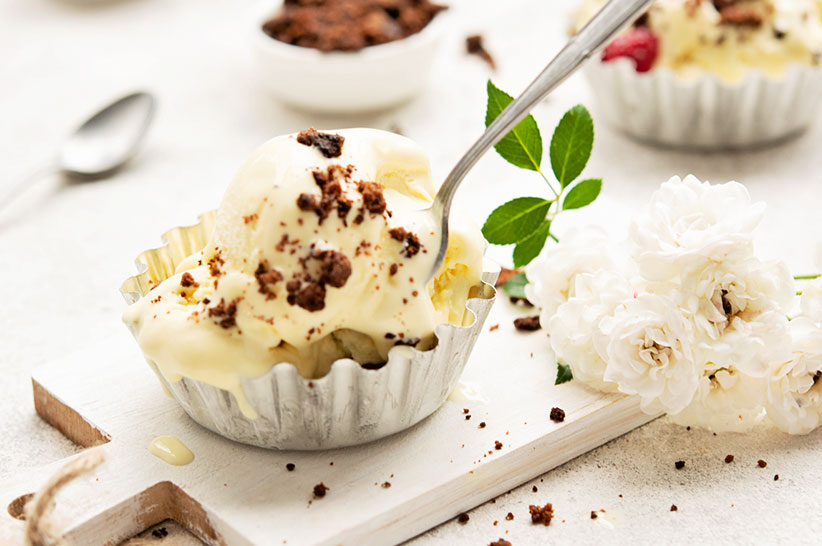 Tips & Tricks
There are so many ways to make keto vanilla ice cream more exciting. If you're okay with having the brownie crumbs, that's fine. But you can also pair the crumbs with keto marshmallows, rainbow sprinkles, or thinned peanut butter. Your family will surely love it!
When it comes to storage, it's always best to not allow the ice cream to melt repeatedly and refreeze it. Also, be careful to place the ice cream in the main part of your freezer, maintaining a temperature of -5°F to 0°F. Keep the lid of your ice cream container tightly closed.