JUMP TO RECIPE
Nut and pumpkin flavors blend wonderfully in these moist and fluffy breakfast pancakes. Topped with a little bit of Greek yogurt and toasted chopped hazelnuts, these pancakes are nothing short of decadent. But what's really great is that they're nutritious and filling at 143 calories, 10g of fat, and 6g of protein per serving, which is around 2 pancakes. By the way, you'll get 8-10 pancakes from this recipe.
Keto Hazelnut Pumpkin Pancakes
Preparation Time: 10 minutes
Cook Time: 15 minutes
Serves: 4
2 cups almond flour
1 tsp baking powder
3 tbsp granulated erythritol
1 ½ tsp cinnamon or Ceylon cinnamon
½ cup almond milk
¼ cup pumpkin puree
2 tbsp Greek yogurt
1 small egg, beaten
¼ cup toasted chopped hazelnuts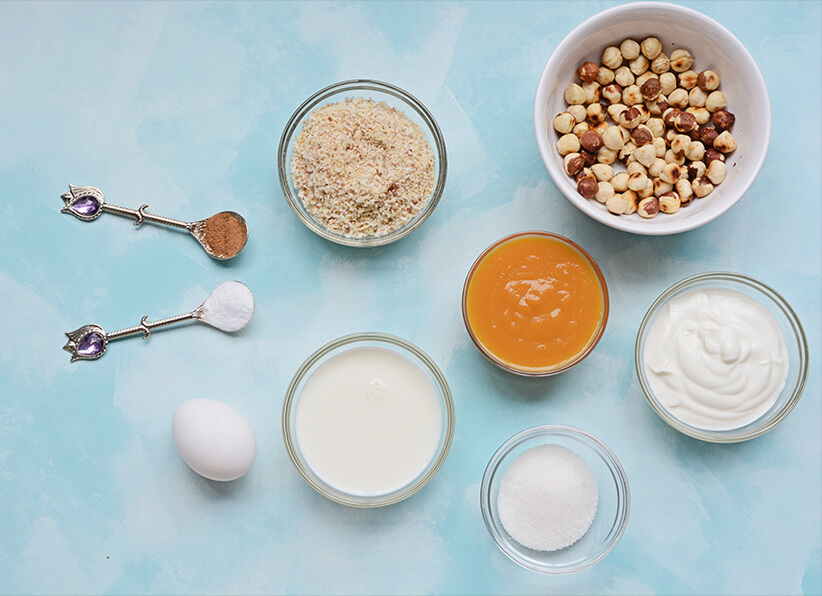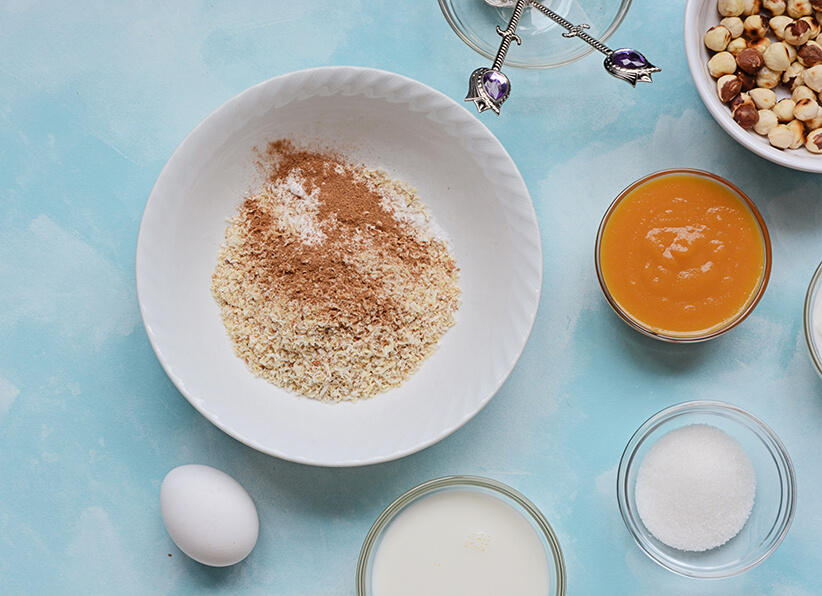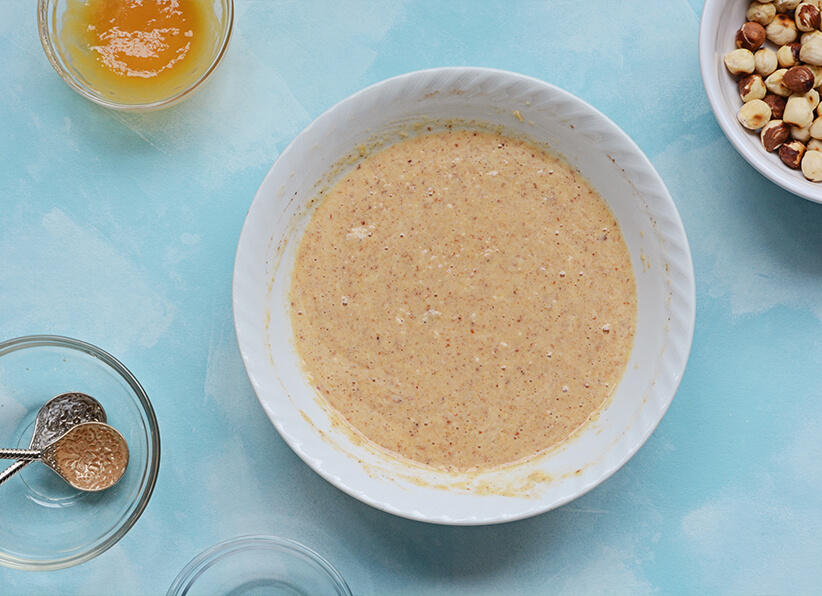 Combine almond flour, baking powder, erythritol, and cinnamon in a bowl.
Whisk almond milk, pumpkin puree, Greek yogurt, and egg in a bowl.
Fold in the milk mixture into the flour mixture and stir until smooth.
Heat a large non-stick skillet over medium heat. Spray it lightly with cooking oil.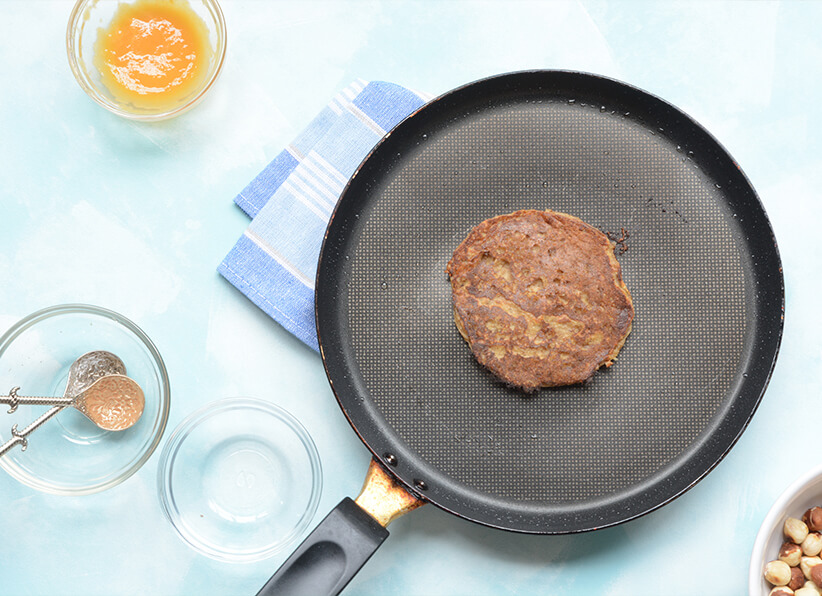 Pour ¼ cup of the batter into the skillet.
Cook the pancakes for 2 minutes per side.
Serve warm, topped with Greek yogurt and chopped hazelnuts.
Tips & Tricks
Let the pancakes cool just a little bit (around 5 minutes) before adding the toppings; you don't want to end up with runny Greek yogurt. If you'd like to replicate the texture of regular wheat pancakes, feel free to substitute ¼ of the almond flour with coconut flour. Coconut flour is highly absorbent, so it will create fluffier and lighter pancakes.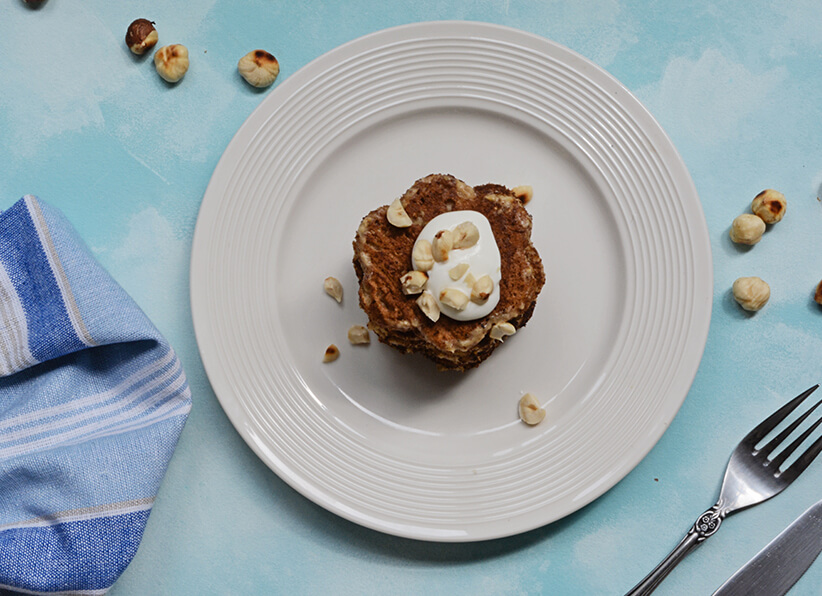 Nutrition
These pancakes don't provide just empty calories – far from it! They're high in fiber at almost 3g per serving, which fantastic for gut health. They also provide almost 15% of the average daily recommended intake of protein. Almond flour gives these pancakes plenty of vitamin E, manganese, magnesium, copper, and antioxidants. And you'll also get brain-benefiting B vitamins from eggs and Greek yogurt.