JUMP TO RECIPE
This silky custard pie will bring back memories of Grandma's cooking. However, unlike Grandma's classic, which is made with a milk or cream custard sweetened with sugar, this one is made with coconut milk and sweetened with non-nutritive sweeteners. The result is a silky, creamy pie with a hint of coconut. Top it off with berries in an American flag pattern, and you'll have the perfect pie for your 4th of July celebration.
Keto Custard Flag Pie
Preparation Time: 20 minutes + inactive time
Cook Time: 50 minutes
Serves: 8
Crust:
1 ¼ cups almond flour
¼ cup ground almonds
8 tbsp chilled butter, chopped
3 tbsp powdered erythritol
Filling:
2 cups unsweetened coconut milk
4 large eggs
⅔ cup granulated erythritol
15 drops stevia
1 tsp vanilla extract
Decoration:
Strawberries and blueberries, as desired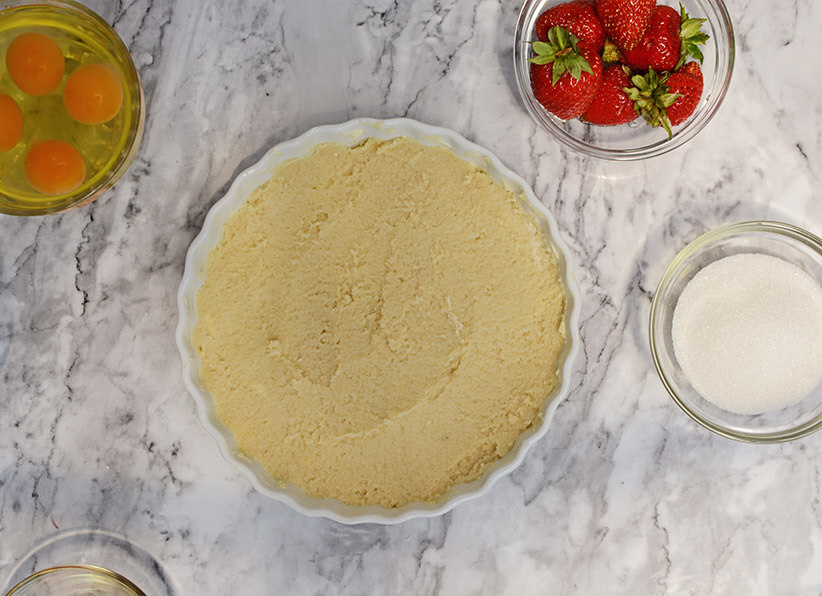 Make the crust. Combine almond flour, ground almonds, and erythritol in a food processor and blitz briefly.
Add butter and process until coarse.
Transfer mixture into a greased pie pan, covering bottom and sides.
Cover the pie crust with aluminum foil and blind bake for 10 minutes at 435F.
Alternatively, chill the dough for 30 minutes before transferring into the pie pan. This creates a flakier crust.
Uncover the pie crust and bake for 3 minutes. Place aside to cool.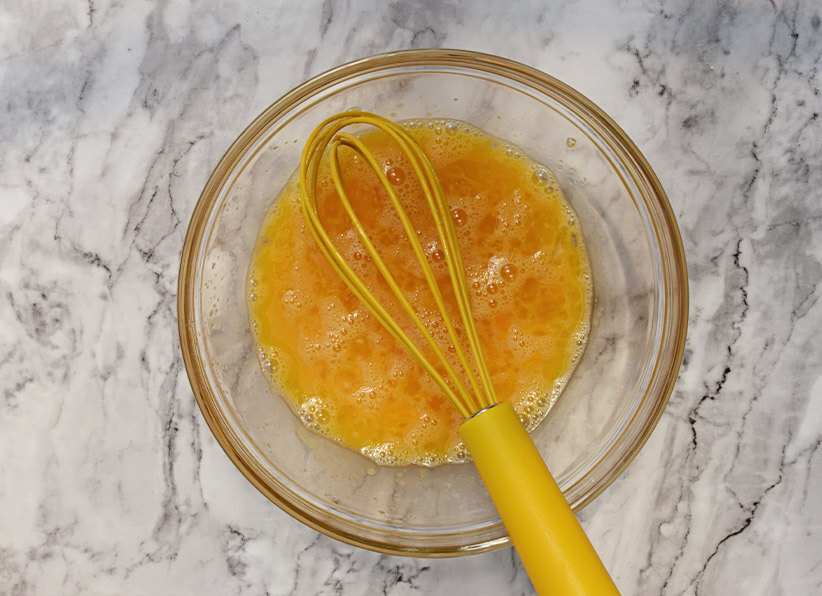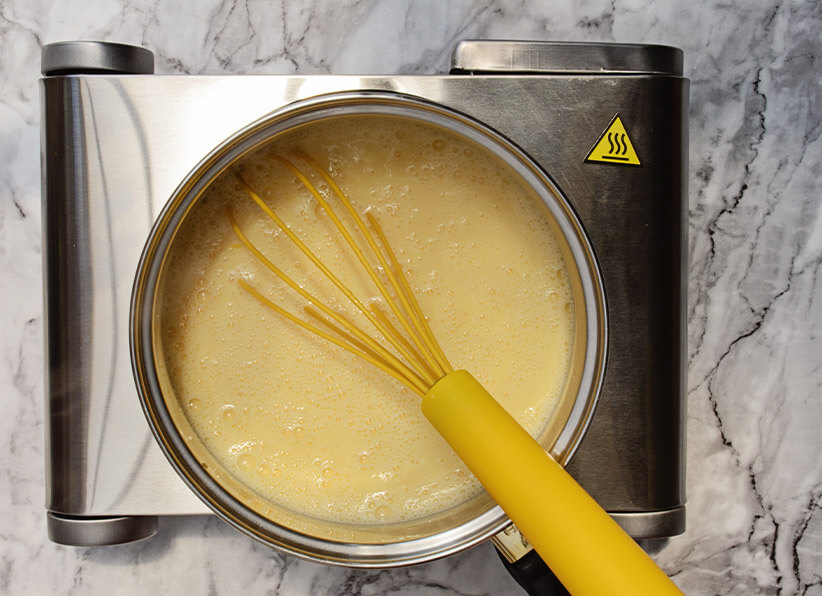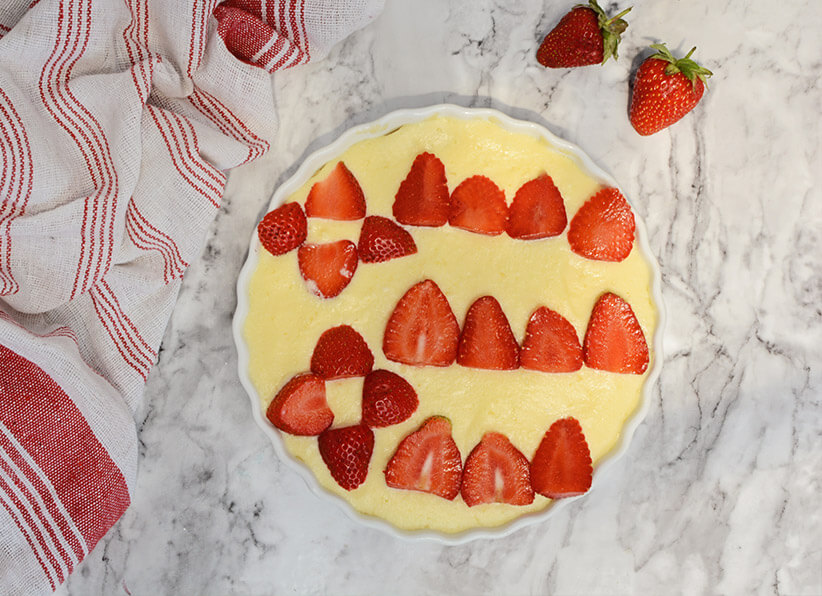 Make the filling. Heat milk in a saucepot, almost bringing to a simmer.
Beat eggs, granulated erythritol, stevia and vanilla in a bowl.
Continuously whisk the beaten eggs into the milk in a thin stream so the eggs don't curdle.
Alternatively, pour a bit of the heated milk into the eggs and whisk to temper them. Then, pour the tempered eggs into the milk and place over heat. Cook, whisking continuously, until you have a smooth and thick custard.
Pour the custard into the prepared pie crust.
Add strawberries on top, creating an American flag design.
Cover crust edges with aluminum foil to prevent burning.
Bake pie at 400F for 20 minutes.
Remove the aluminum foil and continue to bake the pie for 15 minutes.
Cool the pie on a wire rack.
Add the blueberries on top and slice and serve.
Tips & Tricks
This custard pie has a silky-smooth filling that is very close to pudding in texture. If you prefer pies with a thicker filling, consider adding two tablespoons of coconut flour when you've cooked the custard or even shredded coconut for more bite.
Health & nutrition
At only 1g net carbs per serving, this delicious pie is truly low-carb. One serving also provides a modest 187 calories, which isn't all too bad for a dessert. Made with coconut milk, you'll get plenty of ketogenic fats from this pie as well as biotin from the eggs and vitamin E from the almond flour crust.