JUMP TO RECIPE
Who doesn't like keto chocolate chip cookies? When you're trying to keep your carb count as low as possible, these are just the best treats to satisfy your cookie cravings.
Sweet recipes are tricky on a keto diet. You already know why. Most of them are loaded with carbs and sugar. Not to mention, 100 grams of homemade choco chip cookies contain as high as 58 grams of carbs. If that isn't upsetting, I don't know what is. That's why today, I'll be showing you how to make keto chocolate chip cookies.
I'm not here to throw a fit about traditional cookies. After all, people have their own opinion about what constitutes a healthy and delightful dessert. This is only for those looking for chewy keto chocolate chip cookies – yep, that's you.
These cookies are perfect as a daily snack option (yes, you can bake once and eat all week). They make party treats too that can be enjoyed by kids and adults alike. So feel free to share them with everyone.
What Are Keto-Friendly Cookies?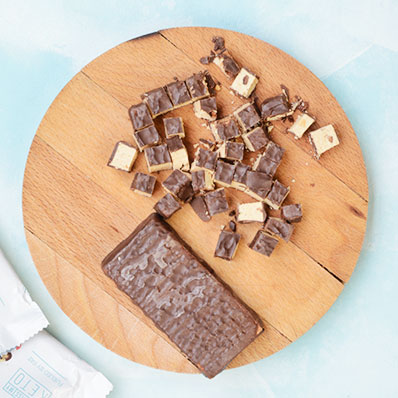 Keto cookies look just like the regular cookies, with the exception that they're made with low-carb and high-fat ingredients. For example, almond flour, erythritol sweetener, and butter.
But I want to be honest here: It takes experimenting to achieve a mixture or dough that tastes as good as the traditional stuff. I say this because my first attempt on keto baking wasn't as successful as I expected. Bottom line? The wrong ingredients (and measurements) can ruin your dessert!
During those months when I tried different keto cookie variations, I made one that uses Kiss My Keto's Cookie Dough bar. I love it because it has the right sweetness level, is chocolatey – thanks to the coffee granules, and has more texture than traditional cookies.
How to Make Your Keto Chocolate Chip Cookie Dough
This dessert recipe contains only 1.1 grams of total carbs per cookie. Surprised? The process of making the perfect dough is really easy. Remember to mix the wet ingredients in a bowl first (with the exception of granulated erythritol), to be followed by the dry ingredients.
Tip: If you're baking with coconut flour instead of almond flour, you'll have to reduce the amount of coconut flour or increase the volume of the liquid (wet ingredients) since coconut flour is highly absorbent.
Keto chocolate chip cookies with coconut flour are also safer in terms of the taste, in my opinion. This is because coconut flour imparts a generic flavor compared to almond flour which is more distinct.
For the ingredients:
Wet ingredients
Butter – It does more than adding fat to your dessert. It also makes cookies more flavorful and tender.
Cream cheese – Not a lot of low-carb cookies use cream cheese, but this one does. Cream cheese imparts a slight tangy taste to the batter. It's supposed to make your cookies chewy too.
Vanilla extract – You can't bake delicious cookies without vanilla extract. As what I just wrote, vanilla works as a flavor enhancer. We only need to make sure that we're using vanilla in very small quantities to keep the carb count low.
Egg – This completes every cookie recipe! Eggs are a good source of fat and protein, and they bind all ingredients together.
Important: Let the butter and cream cheese soften before mixing all the wet ingredients. You can microwave them for 10 seconds or allow them to soften at room temperature. Doing this helps the ingredients mix well together.
Dry ingredients
Erythritol – This sweetener is tolerated by most people and is popular in baked goods. It has zero calories and is 80% as sweet as sugar.
Unsweetened cocoa powder – It adds an intense chocolatey flavor to your cookies!
Almond flour – This flour is packed with healthy fat and vitamin E, an antioxidant. Almond flour tastes just like almonds, which you may (or may not) like depending on your preference. It's worth a try!
Instant coffee granules – These are completely soluble. Coffee granules bring out the best in chocolate-flavored desserts.
Xanthan gum – Adding this ingredient will give structure to the cookies. Although I tried baking without xanthan gum in the past and my cookies still came out fine. Gelatin or cornstarch will make good replacements in the absence of xanthan gum.
Topping
Kiss My Keto Cookie Dough bar – This ingredient serves as a topping and drizzle. You will need two bars for these purposes.
Heavy cream – You're going to use it for your cookie drizzle. Heavy cream or whipping cream is very low in carbohydrates and is a good source of fat.
Vanilla coconut butter (optional) – Coconut butter provides MCTs (medium-chain triglycerides) which boost satiety and energy. If you don't have coconut butter, plain butter is fine.
The tools to make these keto choco chip cookies are:
Egg beater
Silicone spatula
Mixing bowl
Plastic foil
Baking pan
Parchment paper
Microwave-safe bowl
Wire rack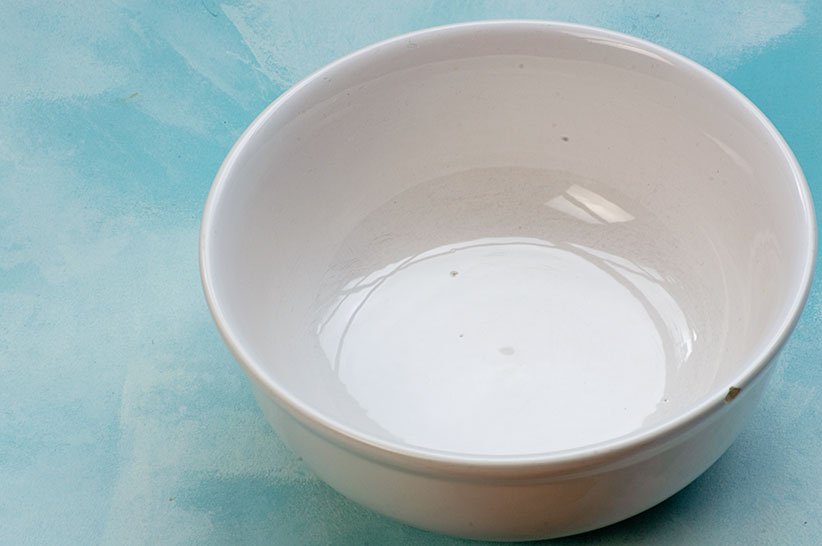 Frequently Asked Questions
Will keto chocolate chip cookies make me gain weight?
Keto desserts such as these cookies do one thing: They are a healthier way to satisfy your cravings. To ensure that you're still burning fat, make sure that you're not getting more carbs than what you need. So whether you'll have a cookie or two, include the total or net carb count of the cookies in your daily limit.
How do I make crispy keto chocolate chip cookies?
There are a few tricks to achieve crispy, crunchy keto cookies. Without changing any of the ingredients, you can do one or both – flatten the cookie dough or bake the cookies for longer! As for the sweetener, stick with erythritol. Lakanto monkfruit is also a good option.
Can I make keto chocolate chip cookies recipe without almond flour?
Of course. One thing to note about almond flour is that it is expensive. Coconut flour is a cheaper alternative for keto cookies. It's low-carb and high-fat too! When using coconut flour, just be careful not to overbake the cookies to prevent them from drying out.
Can I make keto chocolate chip cookies with stevia?
Yes. Stevia is a good sugar substitute for baked goods. Keep in mind though that using too much stevia can result in a bitter aftertaste. This explains why many baked goods usually combine stevia and erythritol instead of using stevia alone.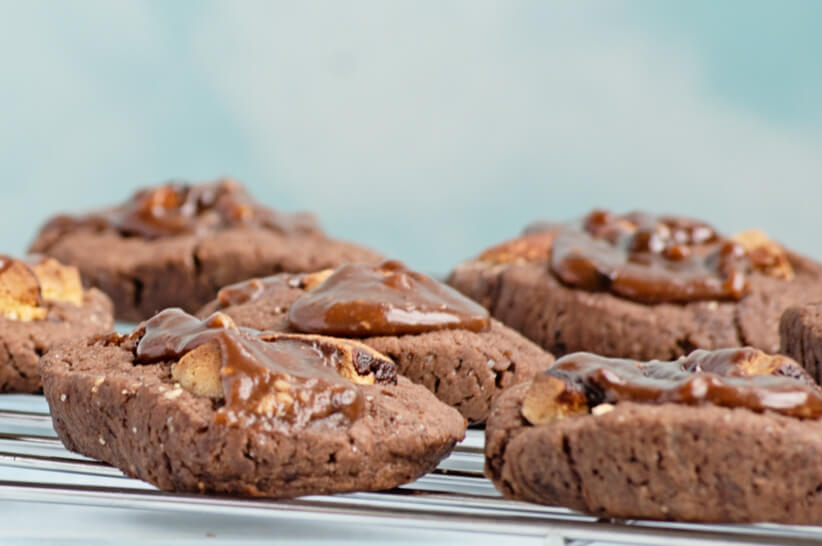 What can I use besides Kiss My Keto's Cookie Dough bar?
A lot, actually! Unless you have the Cookie Dough bar, which is really delicious, feel free to explore other options. You can try cream cheese frosting with candy sprinkles, sea salt, or Lily's Dark Chocolate (chopped).
Keto Chocolate Chip Cookies
Preparation Time: 15 minutes + inactive time
Cook Time: 15 minutes
Serves: 12
¼ cup butter, melted and cooled
2 tablespoons cream cheese
¾ cup granulated erythritol, divided
2 tablespoons unsweetened cocoa powder
1 teaspoon vanilla extract
1 large egg, chilled
¾ cup almond flour
1 teaspoon instant coffee granules
¼ teaspoon xanthan gum
1 tablespoon vanilla coconut butter or plain butter
2 tablespoons heavy cream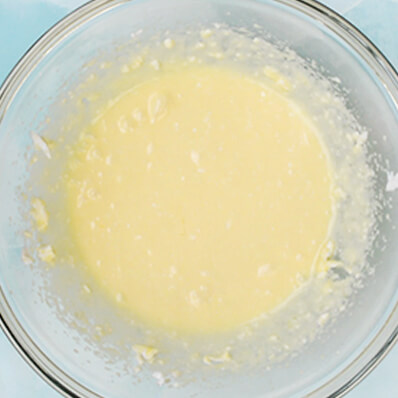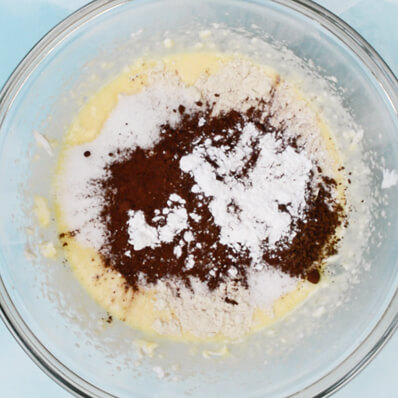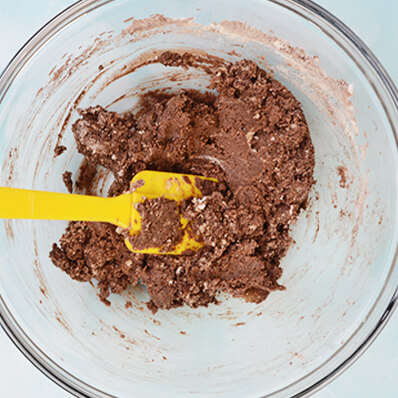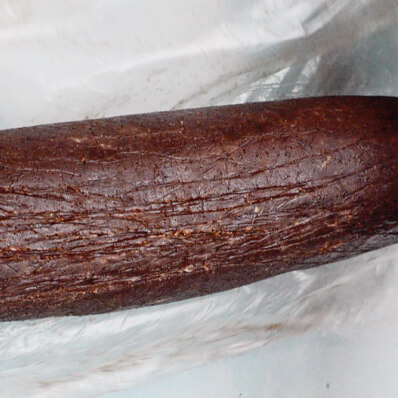 In a mixing bowl, cream together the butter, half of the sweetener, cream cheese, vanilla and the egg.
Fold in the remaining sweetener, almond flour, cocoa powder, instant coffee, and xanthan gum.
Stir until combined.
Transfer the mixture onto a plastic foil and shape into a log.
Refrigerate for 4 hours.
Baking time; preheat oven to 350F.
Line a baking sheet with parchment paper.
Unwrap the log and cut into 12 pieces.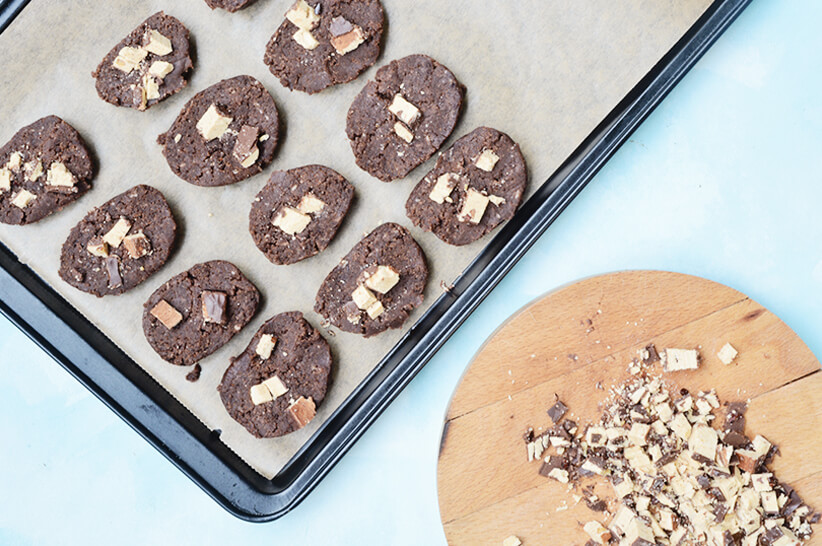 Arrange the cookies onto the baking sheet. Top the cookies with one Keto Bar – Chocolate Cookie Dough, chopped and press to adhere.
Bake the cookies for 15 minutes.
In the meantime, combine the second bar with butter in a microwave-safe bowl.
Microwave for 30 seconds. Remove and stir.
Microwave for another 25 seconds and whisk again. Pour in the heavy cream and stir until you have a smooth mixture.
Cool the cookies on a wire rack. Drizzle with chocolate and allow to set, for 20 minutes.
Serve.
Tips & Tricks
Nutritional benefits
This keto-friendly dessert contains ingredients that provide amazing health benefits. Coffee granules are a source of disease-fighting antioxidants. Cream cheese and heavy cream don't just add a richer flavor, but they also help increase your fat intake. Almond flour is a good source of vitamin E and magnesium, and it's gluten-free.