JUMP TO RECIPE
Kids and ketoers will go crazy over these chewy low-carb, high-fat brownies. Whether you need a quick pick-me-up or a healthy party dessert, this recipe is for you. If you're curious why our keto brownies outperform other brownie recipes out there, that's because of these 2 secret ingredients: Keto Chocolate Roasted Almonds and Keto Bar – Chocolate Coconut.
Keto Brownies
Preparation Time: 15 minutes
Cook Time: 15 minutes
Serves: 16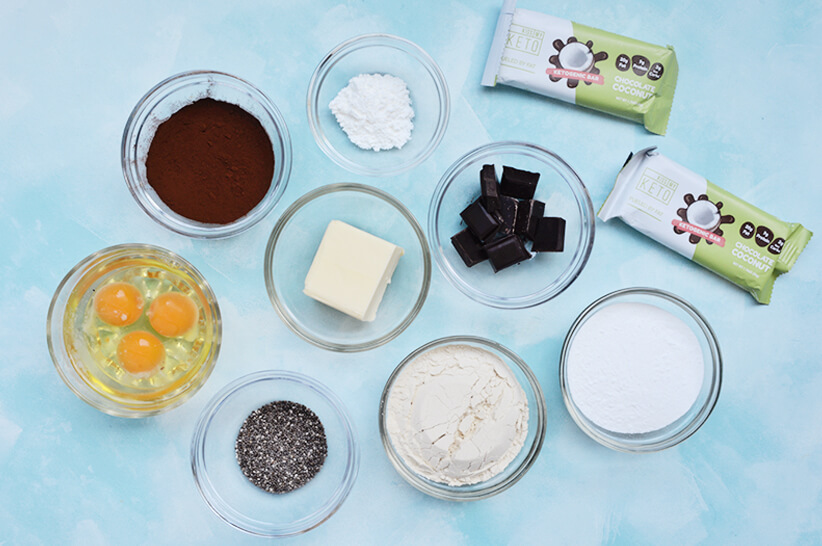 Brownies:
4oz. butter
3 large eggs
¾ cup powdered erythritol
1 cup almond flour
½ cup unsweetened cocoa powder
2 tablespoons chia seeds
½ teaspoon baking soda
1 teaspoon cream of tartar
Topping:
2 tablespoons coconut butter
¼ cup heavy cream
Raspberries, optional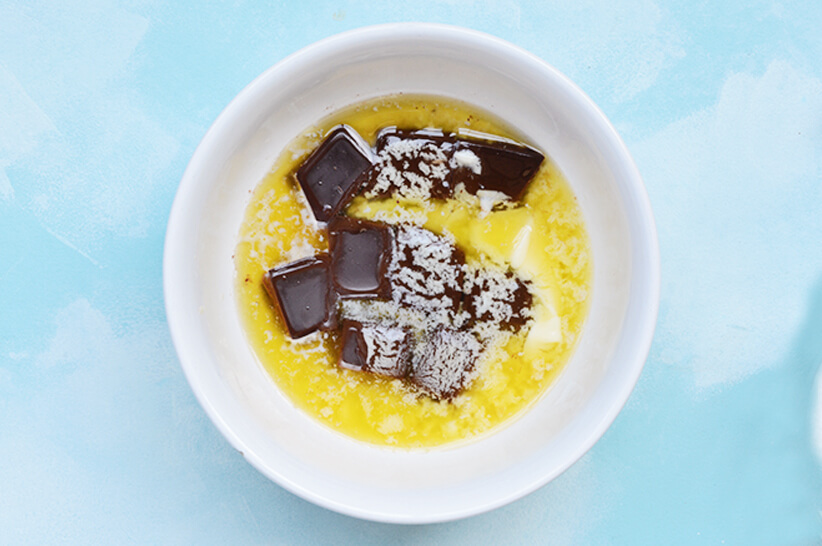 Preheat oven to 350 F and line an 8-inch baking dish with parchment paper. Let the sides stick out a bit for easy removal.
Chop the Keto Chocolate and place into a microwave-safe bowl.
Add butter and melt in a microwave for 1 minute in 30-second bursts. Stir until smooth.
Beat the eggs with erythritol in a bowl.
Fold in the chocolate.
Fold in all the dry ingredients and stir until smooth and turned into a rich batter.
Spread the batter over the baking dish.
Bake the brownies for 15 minutes.
Remove from oven and place aside to cool.
To make the topping, chop the Keto Bar and place into a microwave-safe bowl.
Add coconut butter and microwave for 30 seconds.
Remove and stir. Microwave for another 30 seconds if needed.
Fold in the heavy cream and stir until smooth.
Pour the topping over the brownies. Let the topping set.
Cut and serve topped with fresh raspberries.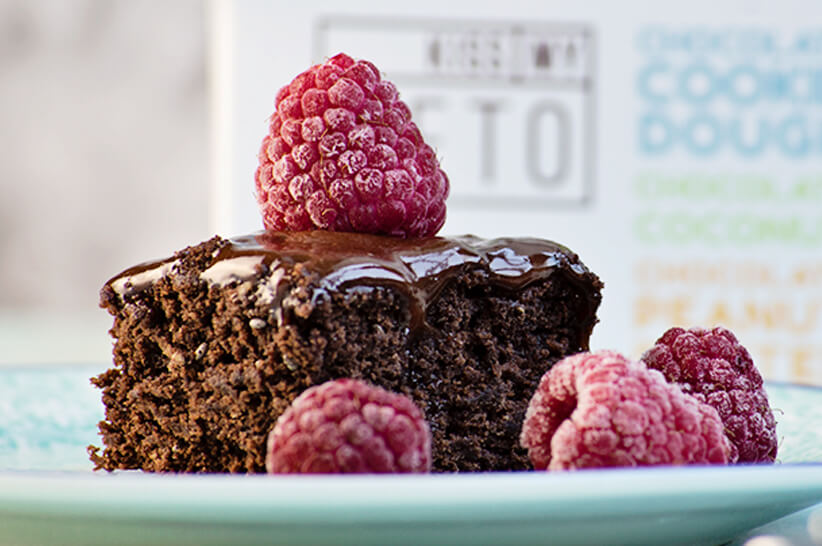 Tips & Tricks
Nutritional benefits
These are the healthiest brownies you'll ever find. Each serving has only 6.6 grams of total carbs. Adding chia seeds into your keto brownie mix means that you get a good dose of fiber, protein, and omega-3 fatty acids.