JUMP TO RECIPE
Layered with brownie crumbles, Italian cheese, and raspberries, this keto brownie parfait recipe is the perfect dessert for lazy weekends and special gatherings. The best part is, no matter how delicious this recipe is, it's surprisingly low in carbs.
Keto Brownie Parfait
Preparation Time: 10 minutes
Serves: 3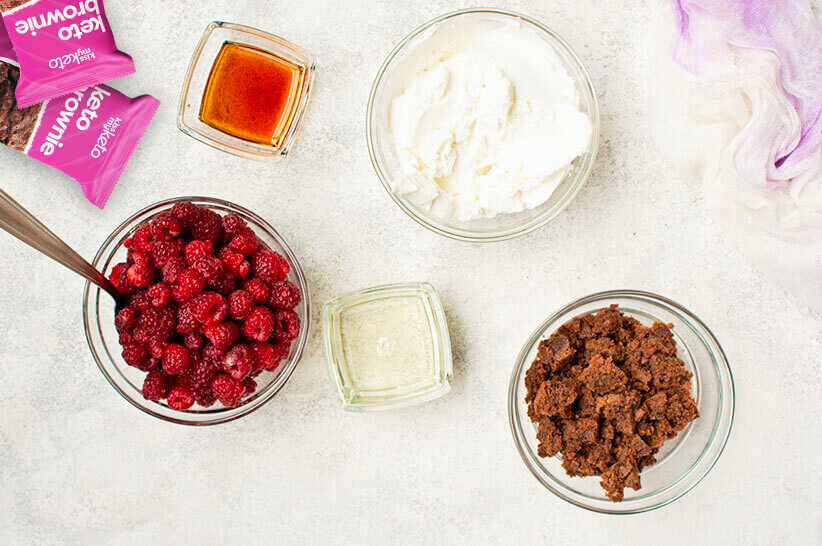 0.5lb. ricotta
2 tbsp sugar-free syrup
½ tsp vanilla extract
½ cup raspberries
Mint, for garnish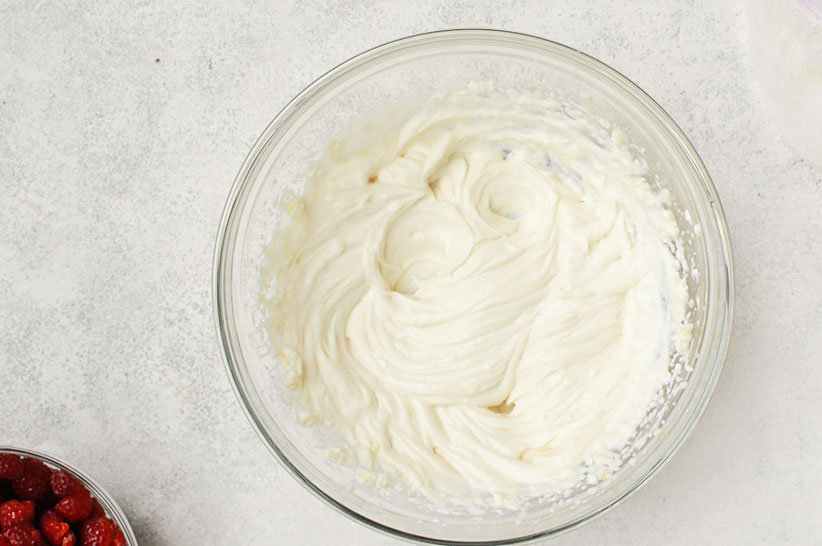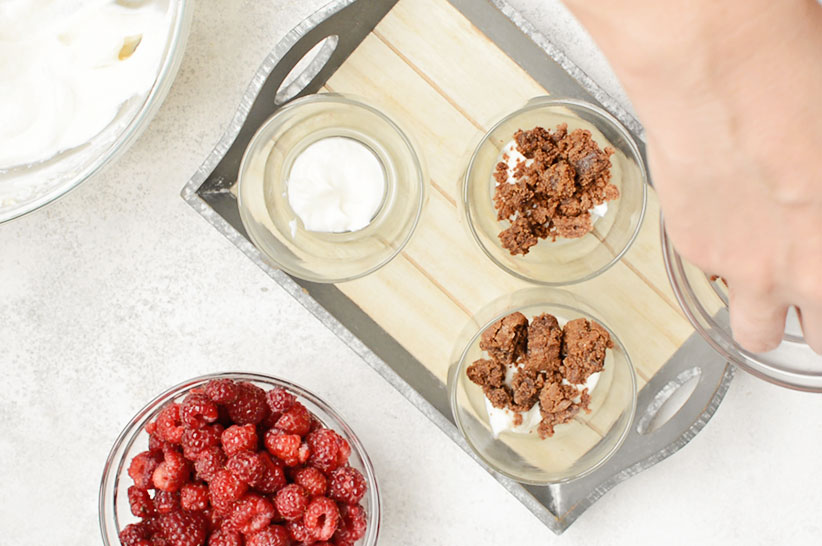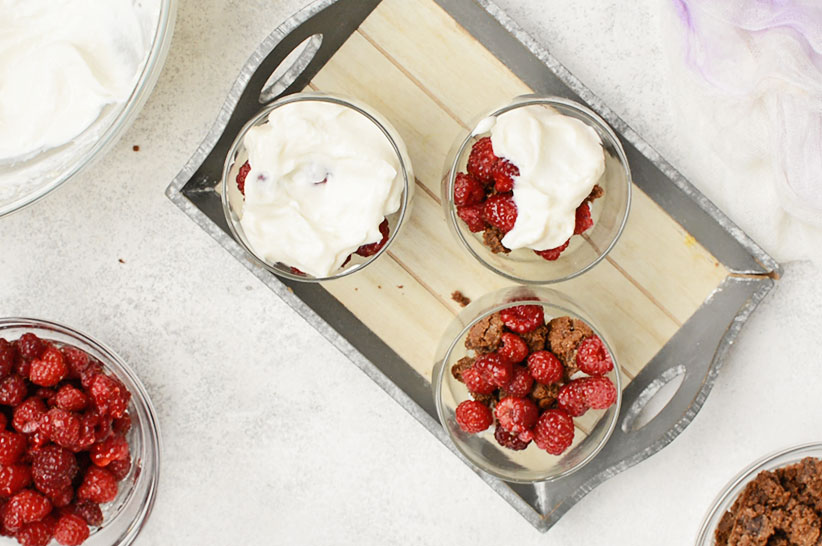 In a mixing bowl, beat ricotta, sugar-free syrup, and vanilla until smooth and fluffy.
Crumble the brownies.
Place 1 tbsp of ricotta in each glass.
Top with brownies and raspberries. Repeat layers.
Serve garnished with fresh mint.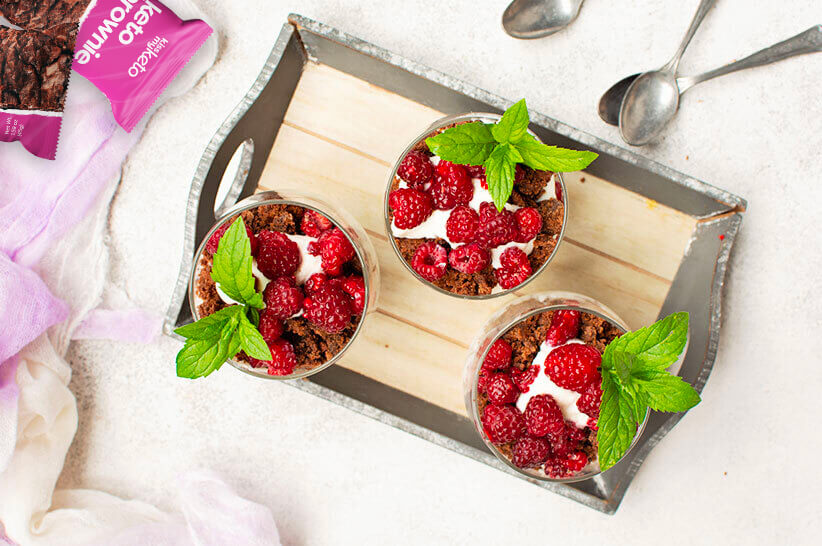 Tips & Tricks
Strawberries and blackberries can make great substitutes for raspberries. Meanwhile, if you don't have ricotta cheese on hand, you may use cottage cheese or cream cheese. These are acceptable ricotta substitutes. 
Aside from the brownies and berries, it's also fine to add crushed walnuts and almonds for a more filling treat!
Mason jars are the best containers to store this low-carb brownie parfait. It will last in the fridge for up to 3 days.