JUMP TO RECIPE
If you want something simple but impressive this Halloween, make these skull-shaped chocolate cookies. You'll only need a handful of ingredients you probably already have at home and a couple of minutes of your time to assemble them. These cookies are scrumptious and the skull shape is always a win on Halloween parties.
Keto Black Skull Cookies
Preparation Time: 10 minutes
Cook Time: 10-11 min (plus inactive time)
Serves: 12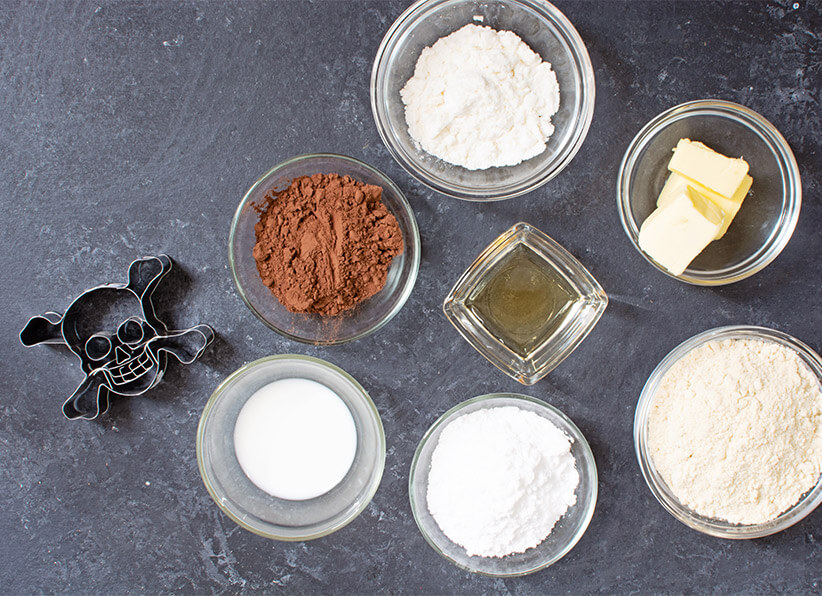 Cookies:
½ cup unsalted butter
¼ cup unsweetened cocoa
⅓ cup powdered erythritol
1 large egg yolk
1 tsp vanilla extract, optional
1 cup almond flour
Icing: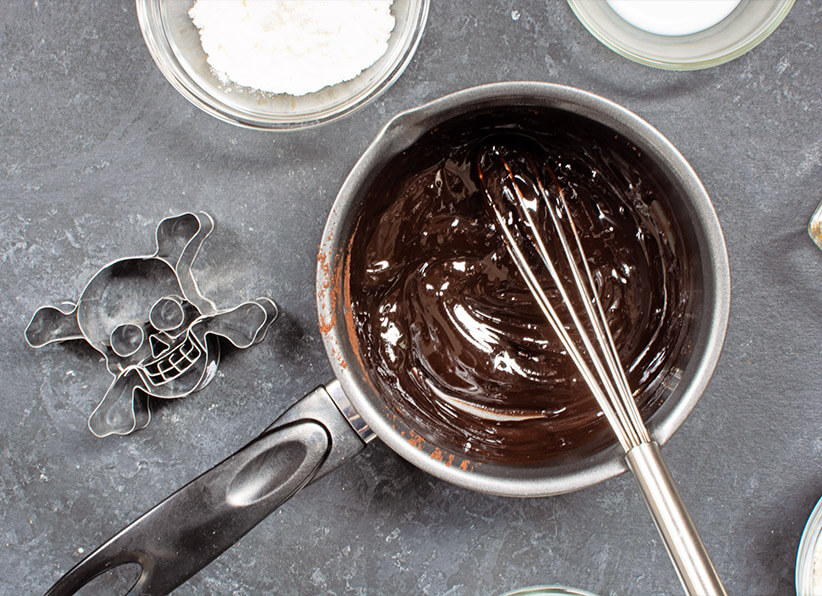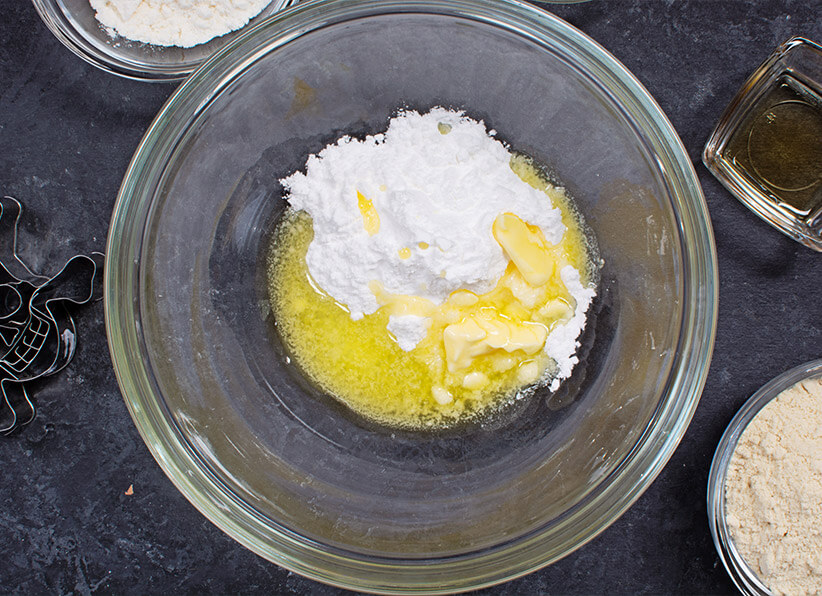 In a small saucepot, combine half of the butter with the cocoa powder.
Set over medium heat and cook until the butter has melted. Stir until smooth.
In a mixing bowl, beat the remaining butter with powdered erythritol until smooth.
Fold in the egg yolk. Add vanilla at this point if using.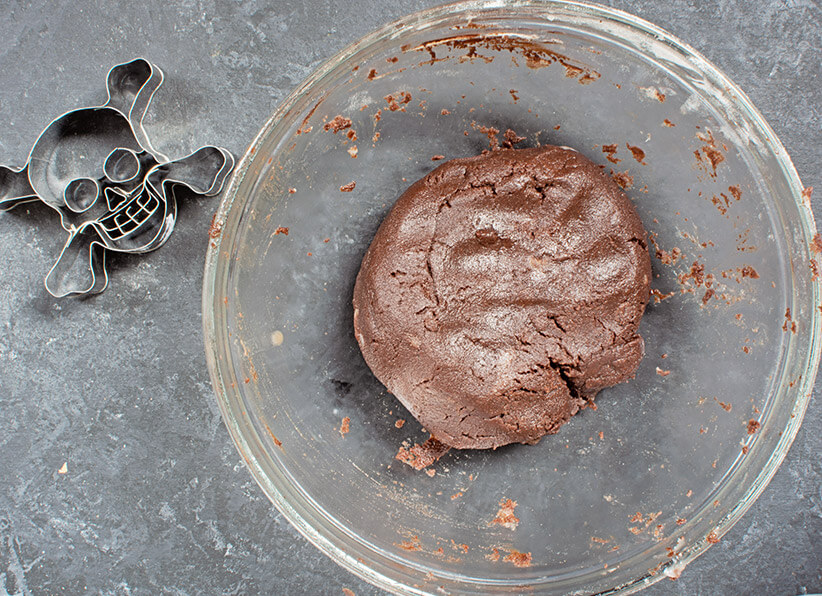 Fold in almond flour and stir until you get a smooth dough.
Wrap the dough in plastic wrap and refrigerate for 1 hour.
Preheat oven to 375F.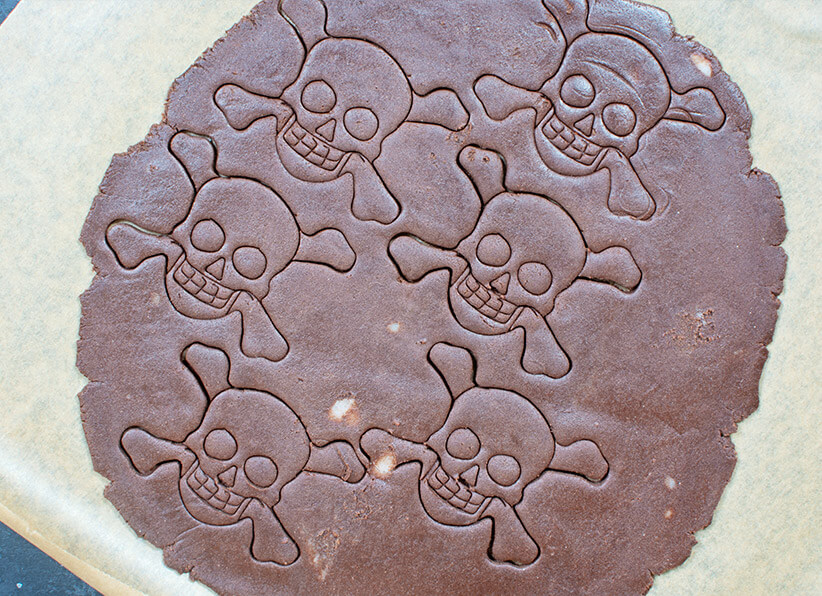 Roll the dough between two pieces of parchment paper to 1/8-inch thickness. Cut out the dough using a skull-shaped cookie cutter.
Transfer the dough onto baking sheets lined with parchment paper.
Bake for 10-11 minutes.
Cool the cookies on a wire rack for 10 minutes.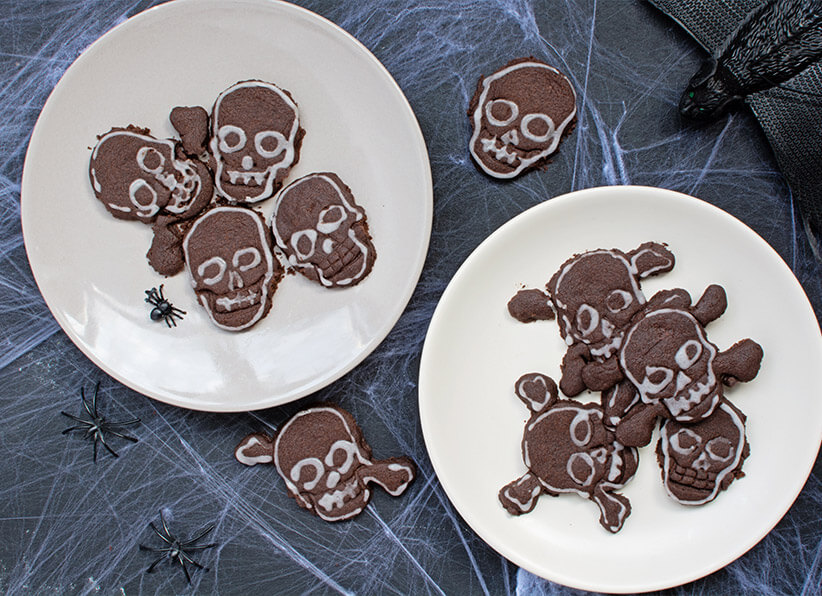 Make the icing. Combine the protein powder and almond milk in a small bowl. Spoon the mixture into a small icing bag and draw the eyes and skull teeth.
Let the icing set for at least 5 minutes before serving.
Tips & Tricks
You can use other cookie cutter molds for this recipe. Or simply make regular round cookies and draw spooky stuff with colorful sugar-free icing. Great ideas include spiders, blood drips, and pumpkin monsters.
The cookies are done when they still give to slight pressure at the center. Don't worry, they're firm up once cooled.
You can make sugar-free royal icing with a combination of almond milk, erythritol, and fiber syrup. Recipes can easily be found online.