JUMP TO RECIPE
These googly-eyed ghosts are sure to bring a smile on anyone's face and the kids will love them too. But what's best is how tasty they are! The cream cheese and almond butter give them a beautiful, delicate taste and texture. The cacao powder adds just enough earthy flavors to balance everything out.
Halloween Ghost Truffles
Preparation Time: 30 minutes
Serves: 10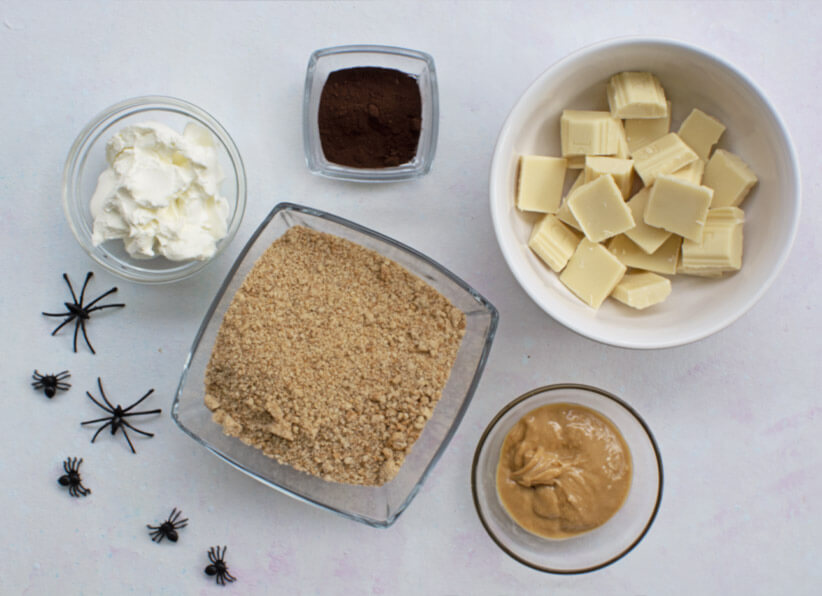 9oz. ground low-carb cookies, like Nui*
1 tbsp unsweetened cacao powder
5oz. cream cheese
1 tbsp almond butter
8oz. Keto-friendly white chocolate**
Googly eyes and mouth candy
*Alternatively, use a mix of ground almonds and hazelnuts
**Make your own chocolate by combining 6oz. of melted vanilla coconut butter and 2oz. powdered milk. Pour into a chocolate mold and refrigerated until firm.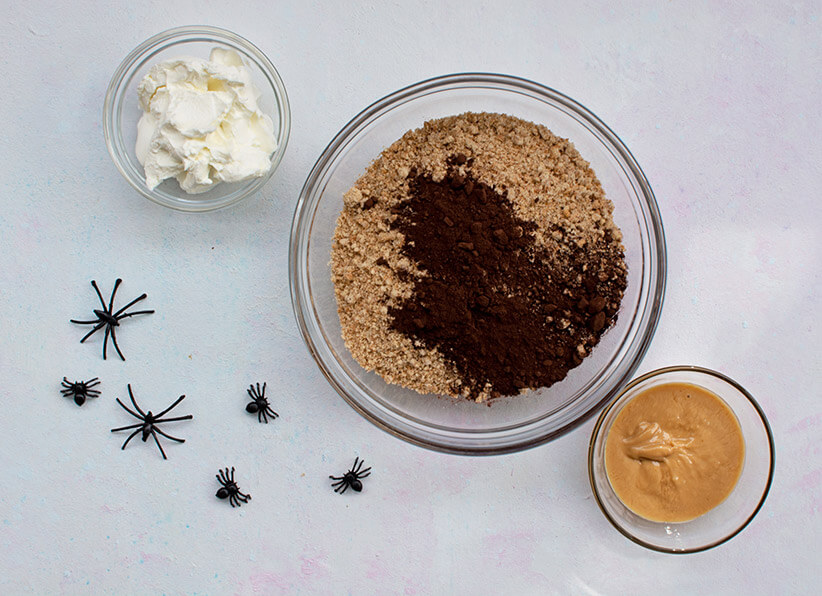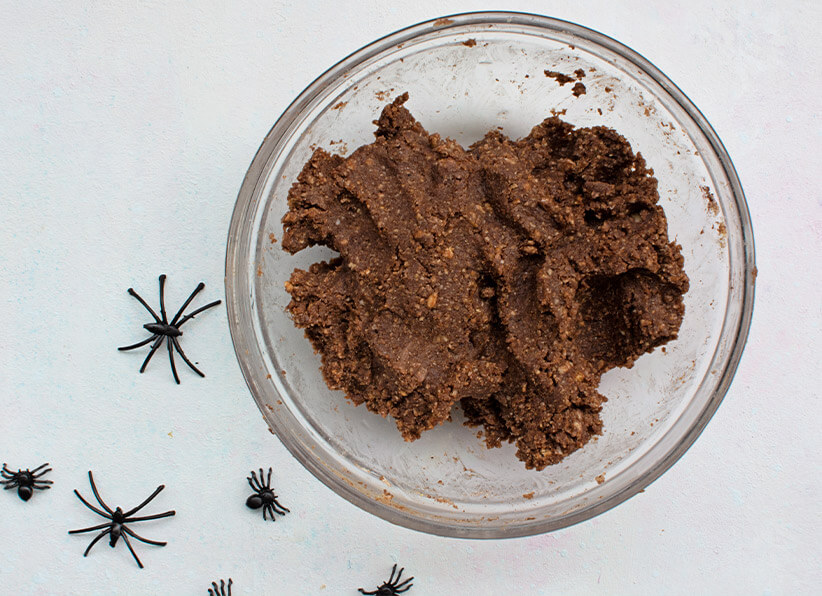 In a medium mixing bowl, combine the ground cookies, cacao powder, cream cheese, and butter.
Stir and knead until a dough comes together.
Take around 1 tablespoon of the dough and make a bell shape with a pointy top and flat bottom. Make hands on some of the pieces by adding tiny blobs of the mixture at the sides.
Freeze for 15 minutes.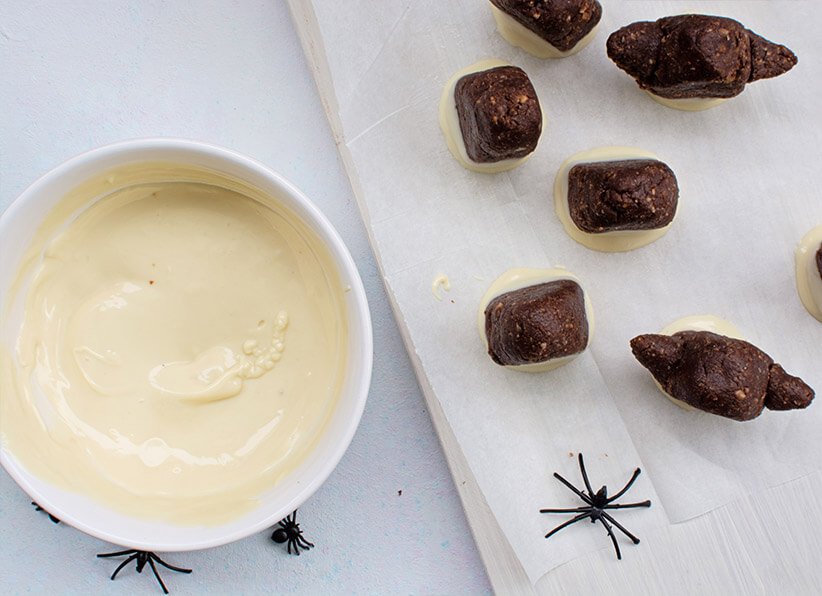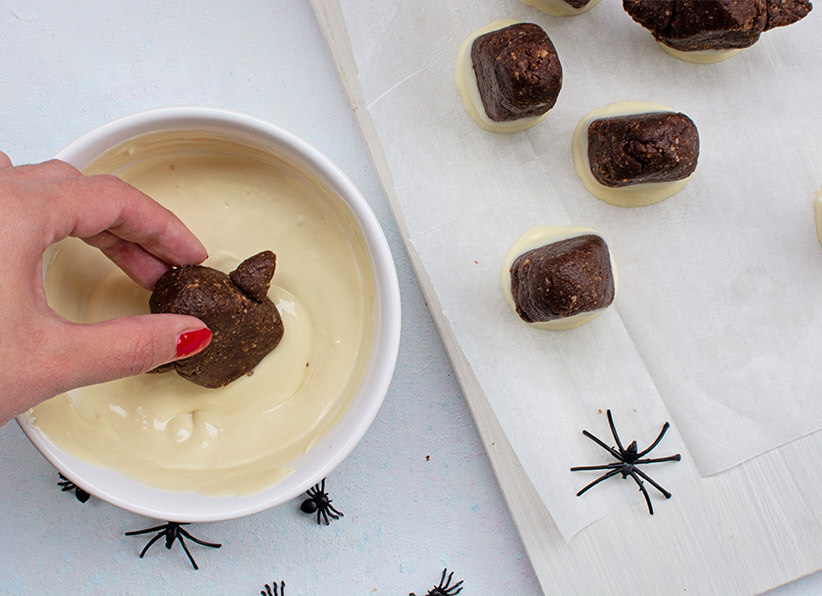 Heat the white chocolate in the microwave until runny.
Dip the bottom part of the ghosts into the melted chocolate. Place on a plate lined with parchment paper and freeze for another 15 minutes.
Once the bottom part is set, dip the upper part into the Keto chocolate.
Apply the eyes and mouths.
Place the ghosts into the freezer for an additional 10 minutes or more.
Serve.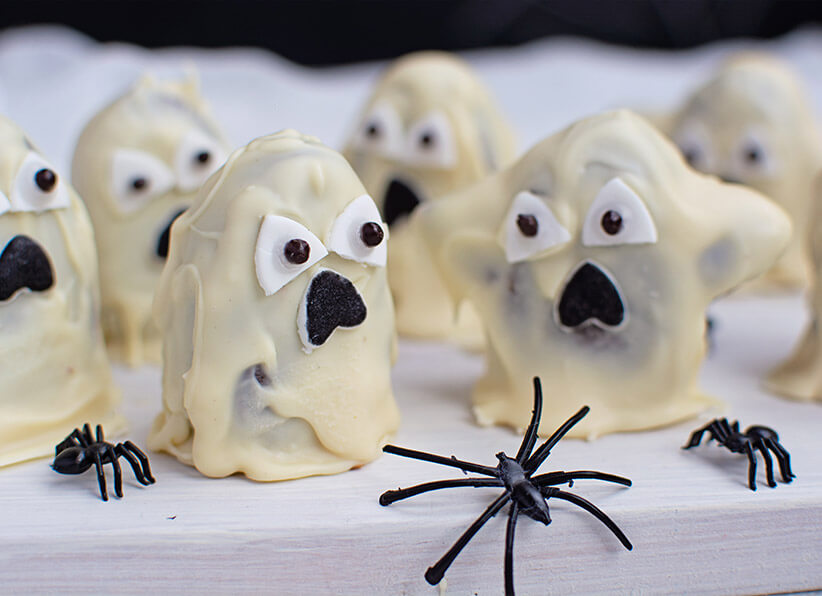 Tips & Tricks
Instead of white chocolate, you can consider combining Keto Protein Powder (Birthday Cake Flavor) with almond milk to make a thick paste. Works really well and adds lots of protein to these adorable snacks.
If you can't find sugar-free eyes and mouth candy, make your own using sugar-free almond bark and black fondant. Another option is using black food coloring instead of the fondant and applying with a toothpick.
Store these cookies in the fridge once fully frozen and eat within 5 days.