JUMP TO RECIPE
These lovely low-carb candies are made with a combination of nuts, keto chocolate, butter, and cocoa powder – all high-fat, low-carb ingredients. Each candy has only 1g net carbs and loads of ketogenic fats. They store well in the fridge and can be enjoyed on special occasions and as indulgent keto snacks.
Dark Chocolate and Hazelnut Candies
Preparation Time: 15 minutes + inactive time
Serves: 12
12 blanched hazelnuts
2 tbsp sugar-free syrup
¼ tsp vanilla extract
½ cup almond flour
1 cup hazelnuts
1 ½ tbsp butter, chopped
2 tbsp cocoa powder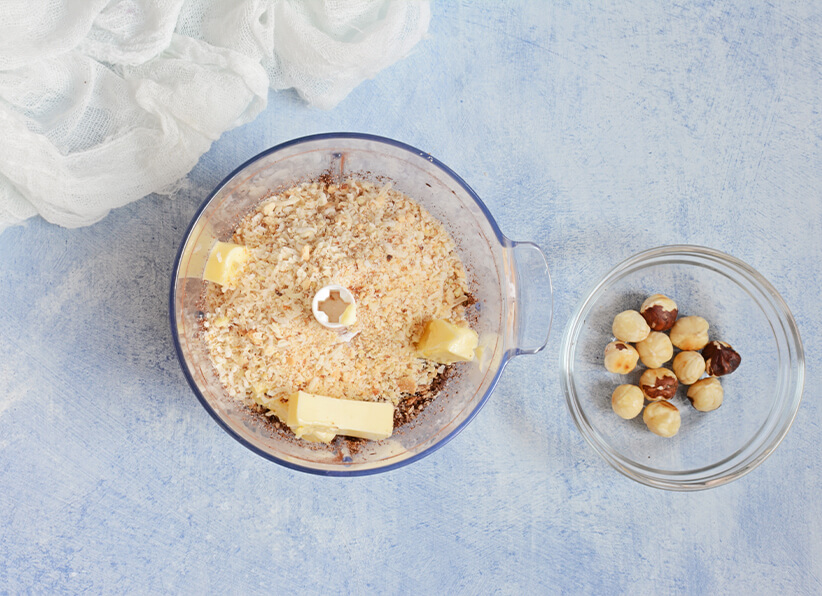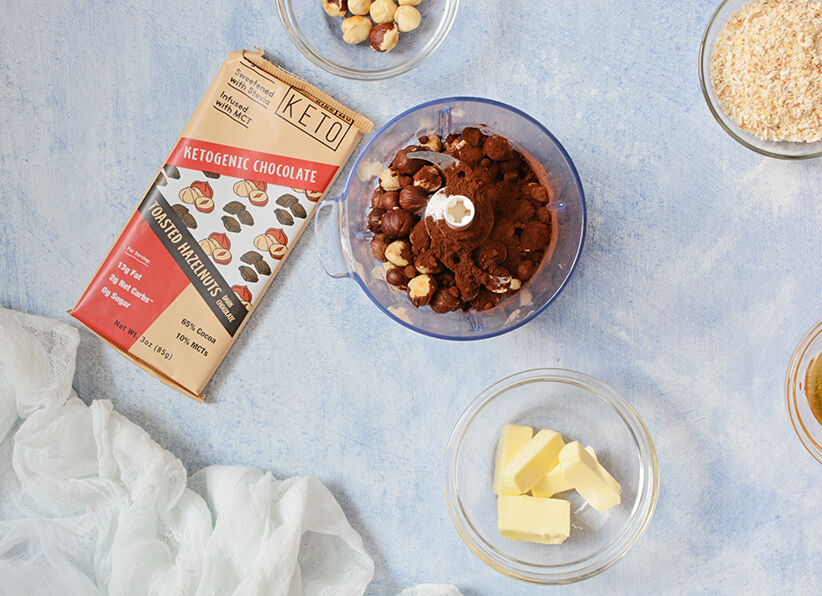 Process blanched hazelnuts in a food processor until coarse.
Add the almond flour, butter, vanilla, syrup, butter, and cocoa.
Process again until a dough comes together. Add a splash of water or more and sugar-free syrup to make the dough sticky.
Divide the dough into 12 equal pieces.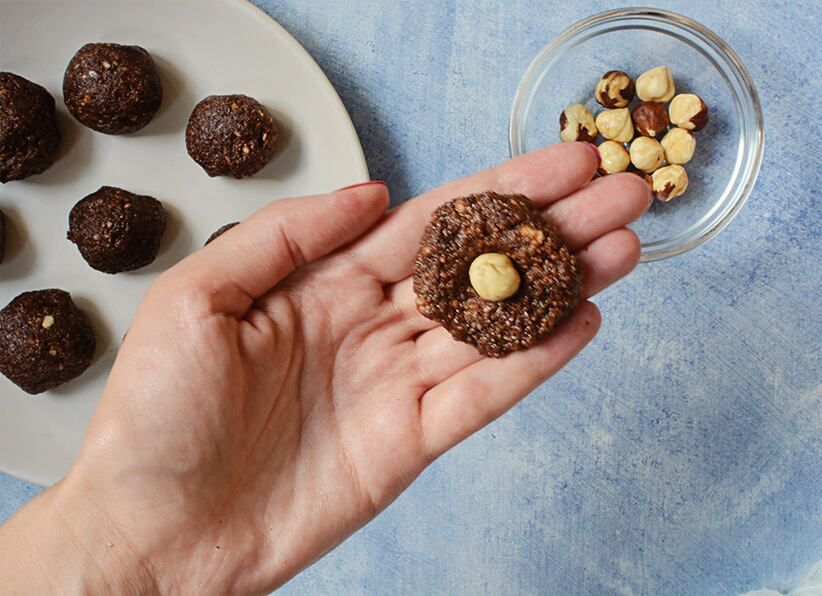 Flatten each piece between palms and place a hazelnut in the middle.
Roll the dough to form a ball and place onto parchment-paper-lined plate.
Refrigerate for at least 2 hours.
Melt the chocolate in a microwave-safe bowl. Drizzle melted chocolate over the balls.
Serve.
Tips & Tricks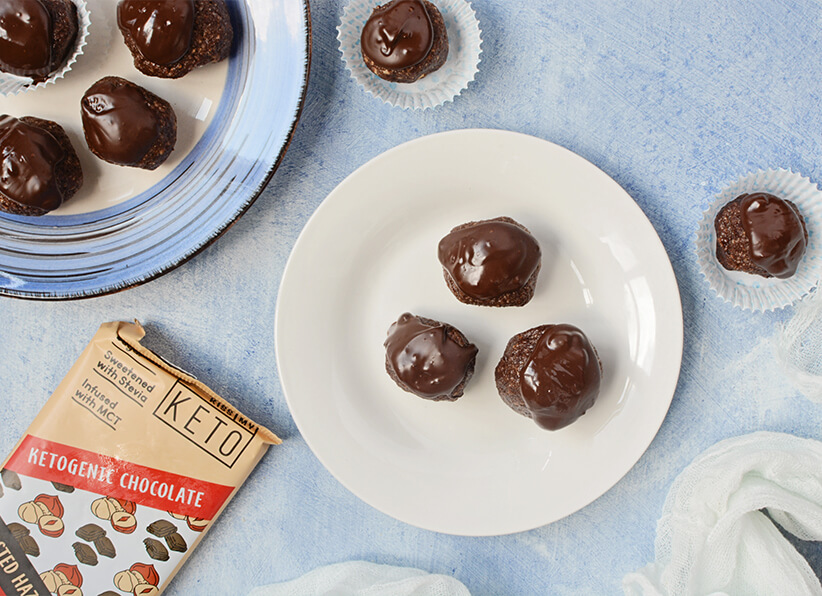 Health & nutrition benefits
Like most nuts, hazelnuts are rich in monounsaturated fats like oleic acid, which is great for heart health. They are also a good source of magnesium, calcium, vitamin E, and B vitamins. There's evidence they may be good for brain health as well. Chocolate is rich in disease-fighting antioxidants, and our keto-friendly chocolate has additional MCTs to boost ketosis.