JUMP TO RECIPE
Wow Santa this year with some low-carb cookies and a glass of almond milk. These taste just like the original but contain a fraction of its carbs. Making these cookies is easy, and you should definitely get the whole family to join in Santa's favorite cookies making.
Cookies for Santa
Preparation Time: 15 minutes + inactive time
Cook Time: 15 minute
Serves: 24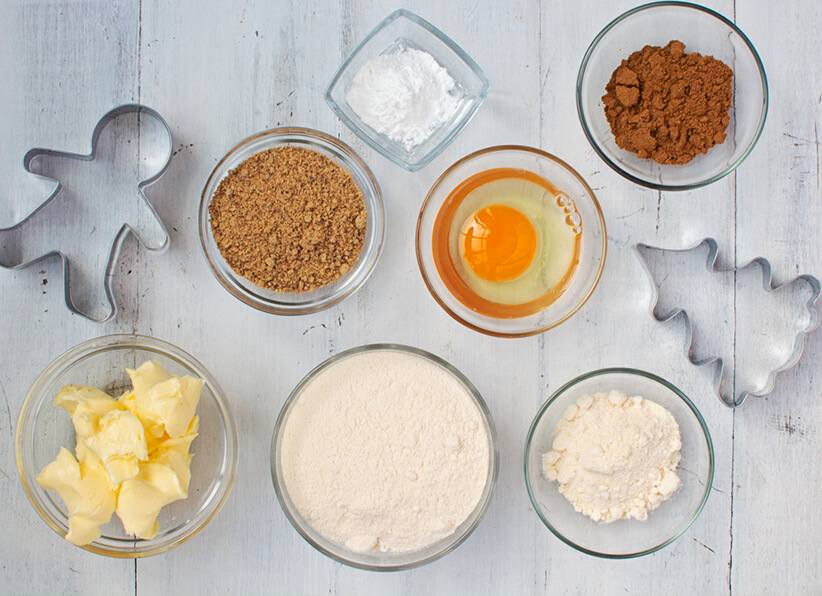 2 cups almond flour
½ tsp xanthan gum
½ tsp baking powder
3 tsp gingerbread men mixture (mix of cinnamon, nutmeg, ginger, and cloves)
6 tbsp softened butter
1 medium egg
½ cup golden sweetener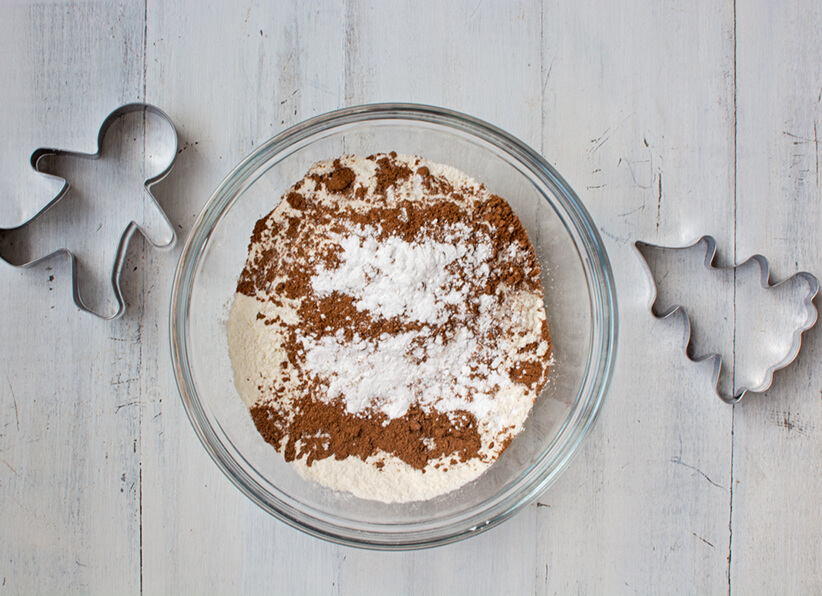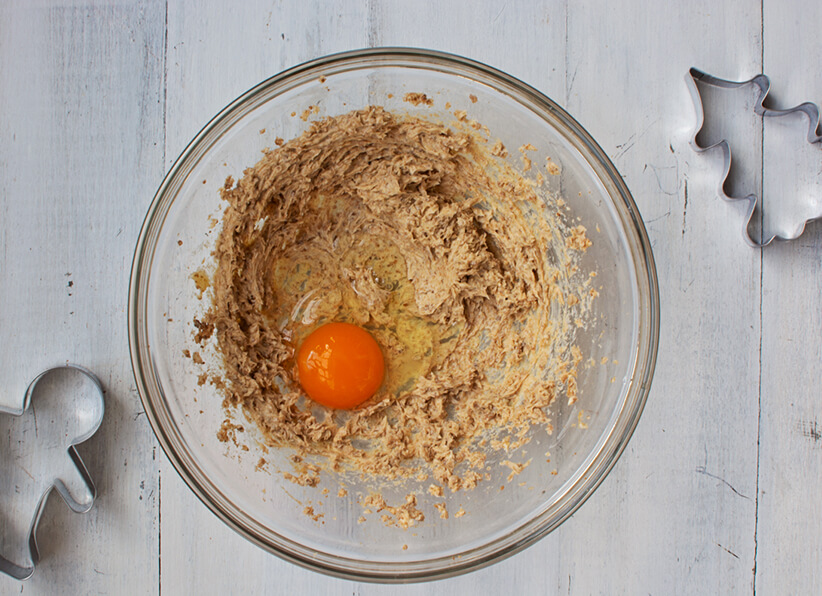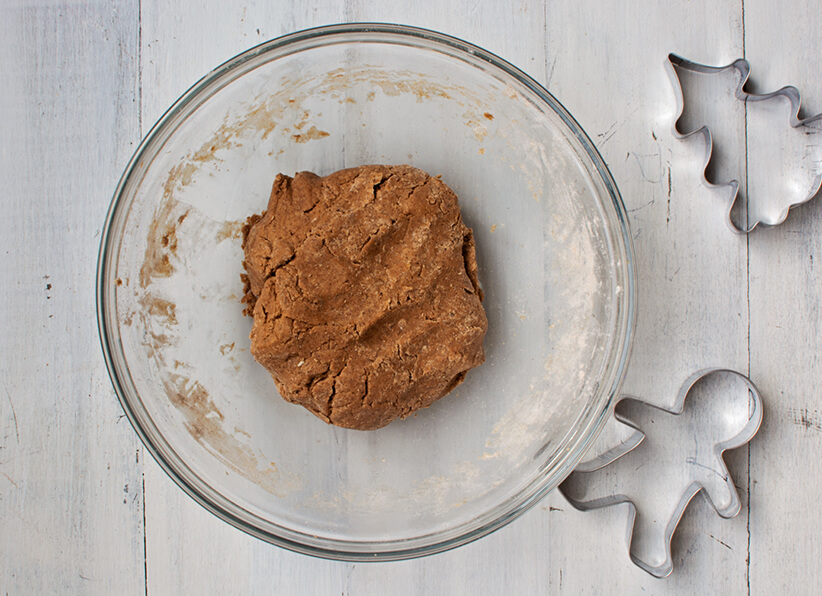 In a mixing bowl, combine almond flour, xanthan gum, baking powder, and spices.
In a separate bowl, cream together the butter and golden sweetener.
Fold in the egg followed by the dry ingredients.
Knead into a dough until smooth.
Wrap the dough in plastic foil and refrigerate for 1 hour.
Roll the dough between two pieces of baking paper to ⅛-inch thickness.
Cut out desired shapes with cookie cutters.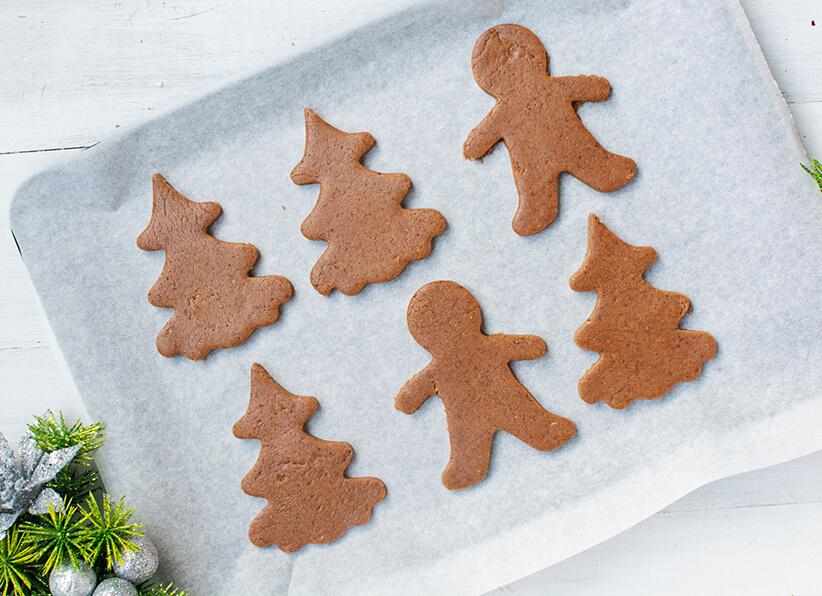 Arrange the cookies on a cookie sheet lined with baking paper.
Chill for 10 minutes before baking.
Bake the cookies for 10-15 minutes or until golden.
Cool on a wire rack before decorating.
Tips & Tricks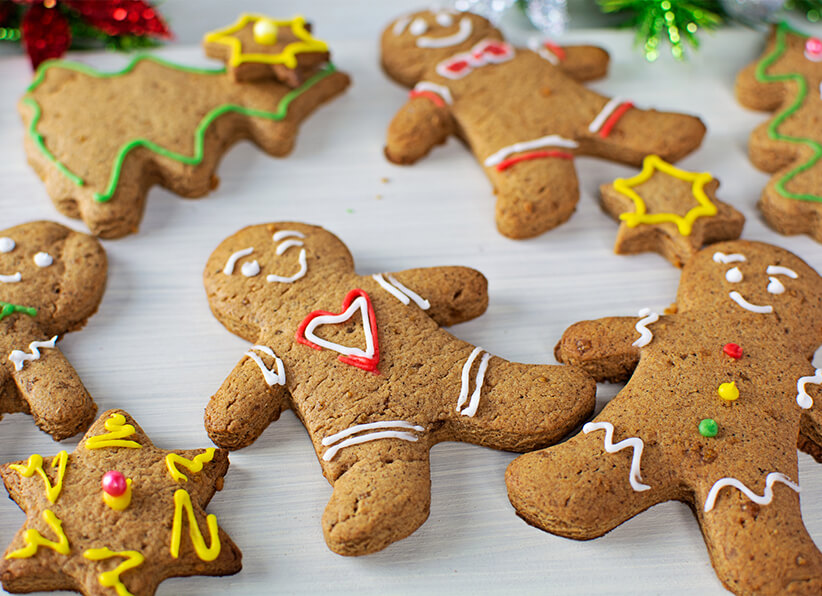 To decorate your cookies, you can simply sprinkle them with powdered sweetener or, even better, make sugarless "sugar" cookie glazing:
Beat 1 egg white with 1 cup of powdered erythritol.
Divide into four equal parts and color each part with desired food coloring.
Pipe the glazing onto cookies and let the glazing become firm before serving.