JUMP TO RECIPE
This is a simple snack for whenever you need to use up leftover pumpkin seeds or are simply in the mood for something crunchy yet healthy. Made with only three ingredients, namely our sugar-free dark chocolate, raw pumpkin seeds, and a bit of sea salt for a bit of a twist, this is the perfect keto diet snack to make on busy workdays.
Chocolate Pumpkin Seed Bark
Preparation Time: 10 minutes + inactive time
Serves: 10
⅓ cup raw pumpkin seeds
Sea salt, coarse, to taste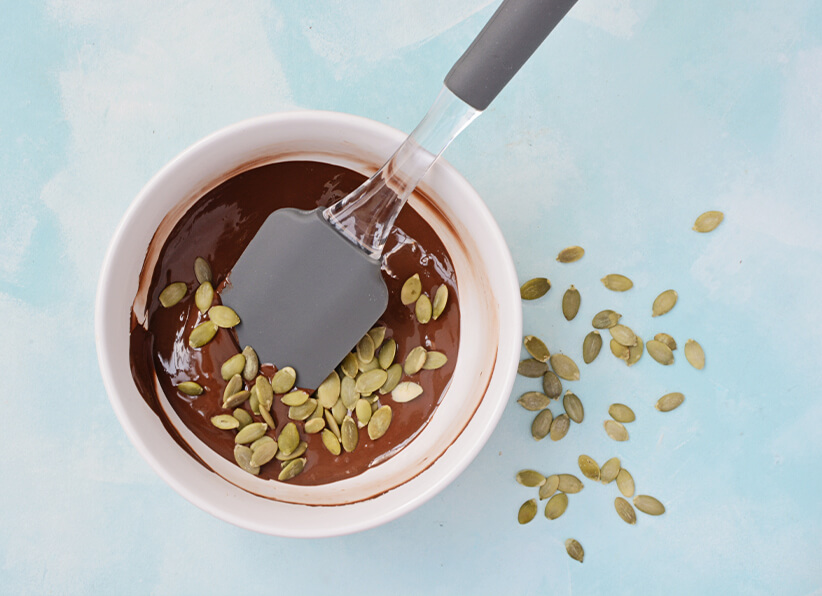 Melt chocolate in a microwave-safe bowl until just runny.
Stir in most of the pumpkin seeds, reserving 1 tablespoon to sprinkle on top.
Spread the mixture over a parchment-paper-lined cookie sheet and sprinkle over the remaining pumpkin seeds and sea salt, if using.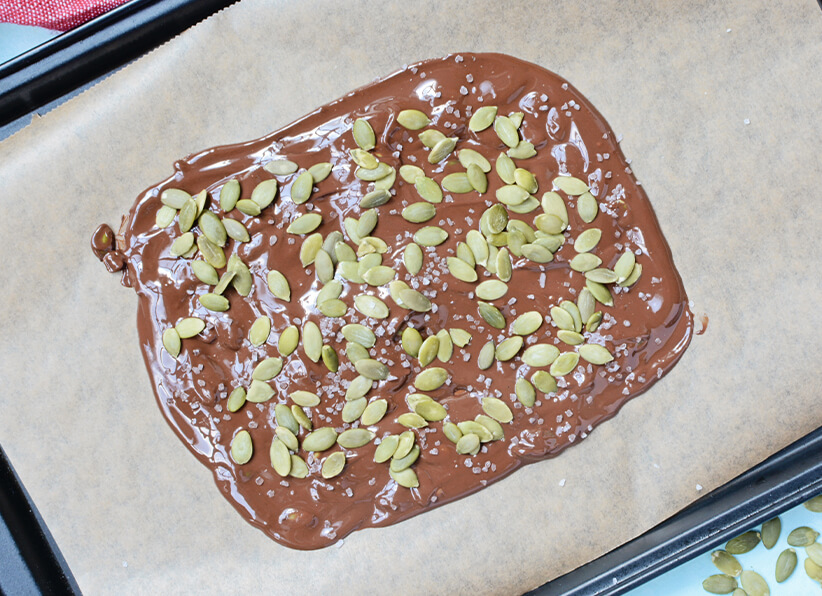 Pop in the freezer for about 2 minutes.
Break into 10 barks before serving.
Tips & Tricks
Health & nutrition benefits
Our dark chocolate is made with antioxidant-rich, unsweetened chocolate and medium-chain triglycerides to help you stay in ketosis. It's sweetened with erythritol and stevia, two natural sweeteners that don't impact blood sugar. This simple snack/dessert has only 5.5g of net carbs per serving, but do keep your intake to two servings per day just in case. It also provides 2.3g of protein, 13.5g of fat, and 6.8g of fiber. The pumpkin seeds serve as an excellent source of iron, magnesium, and phosphorous.
How to store?
Store this snack in an air-tight container for up to ten days in the fridge. If taking with you to work or an outing, store these barks in a bit of aluminum foil to prevent melting as much as possible.