JUMP TO RECIPE
This is a simple and healthful pie made with a berry filling and a chocolate crust. The pie is topped with a cream cheese frosting in an American flag pattern to make it more festive this 4th of July. Make it a day ahead and serve with a dollop of heavy cream or any leftovers from the creamy filling.
Chocolate Crust Pie with Berry Filling and Cream Cheese Topping
Preparation Time: 15 minutes + inactive time
Cook Time: 12 minutes
Serves: 8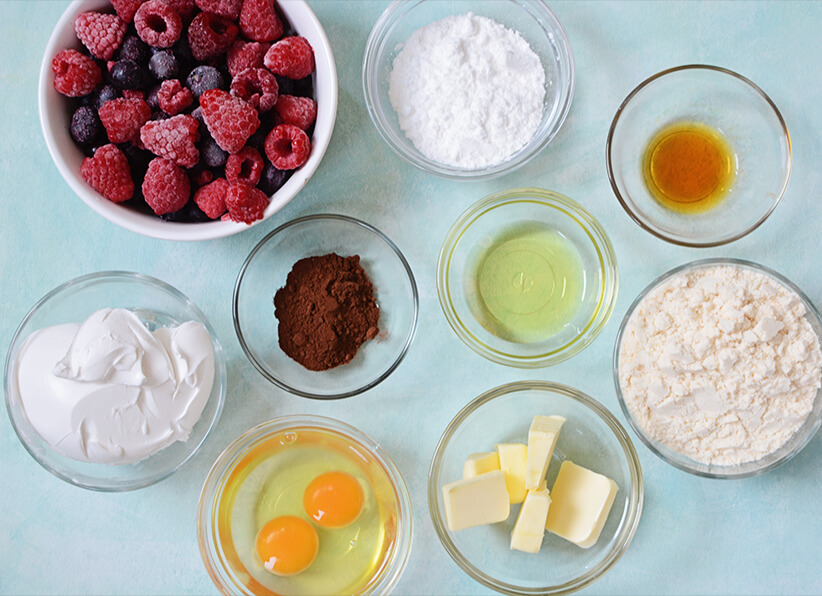 Crust:
2 cups almond flour
3 tbsp cold butter, chopped
1 tbsp melted coconut oil
2 small eggs
3 tbsp unsweetened cocoa powder
3 tbsp powdered erythritol
1 tsp vanilla extract
Filling:
2 cups mixed berries
½ cup heavy cream
1 cup cream cheese
1 tsp vanilla extract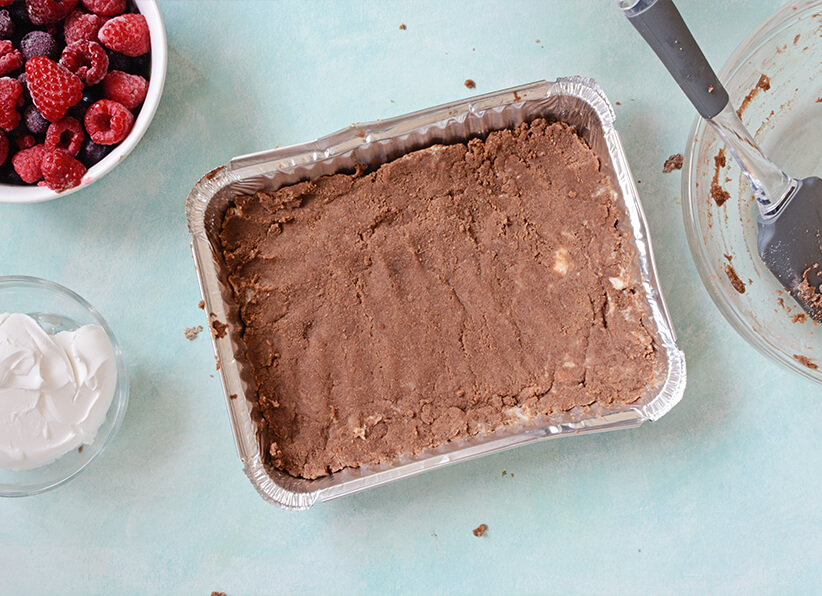 Make the crust. Beat the eggs, oil, vanilla, and erythritol together in bowl.
Whisk in almond flour and cocoa powder.
Add butter and work it in with your fingers.
Transfer the mixture into a greased pie pan and press with fingers to evenly distribute.
Cool the crust in the refrigerator for 15 minutes.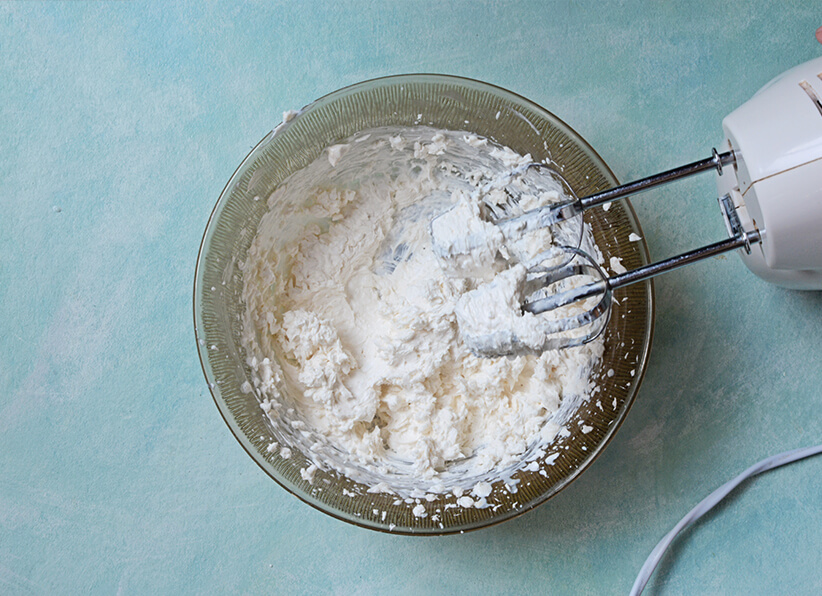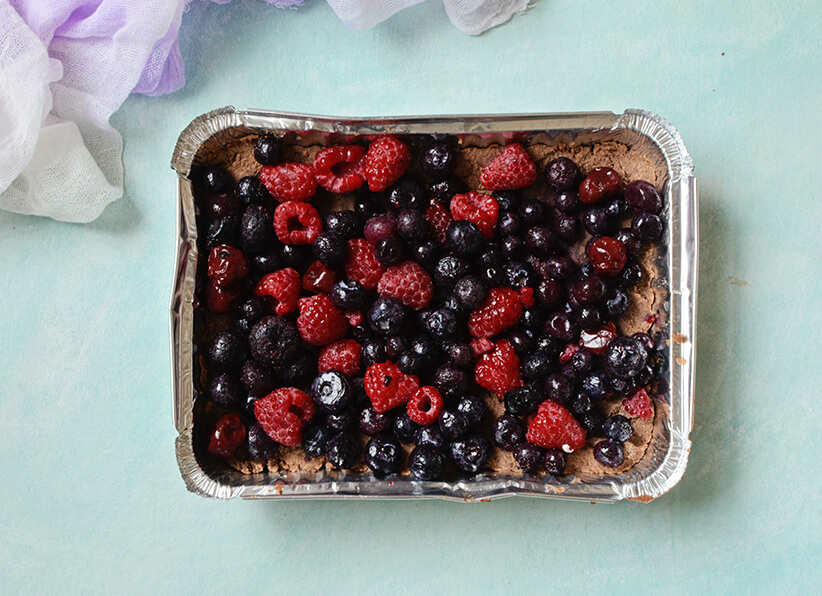 In the meantime, beat the cream cheese, vanilla, and heavy cream until well-blended and creamy.
Bake the pie crust covered with aluminum for 12 minutes.
Cool the crust and fill with the berries.
Spoon the cream cheese mixture into a piping bag.
Squeeze the mixture into an American flag design over the berries.
Chill for 29 minutes before serving.
Tips & Tricks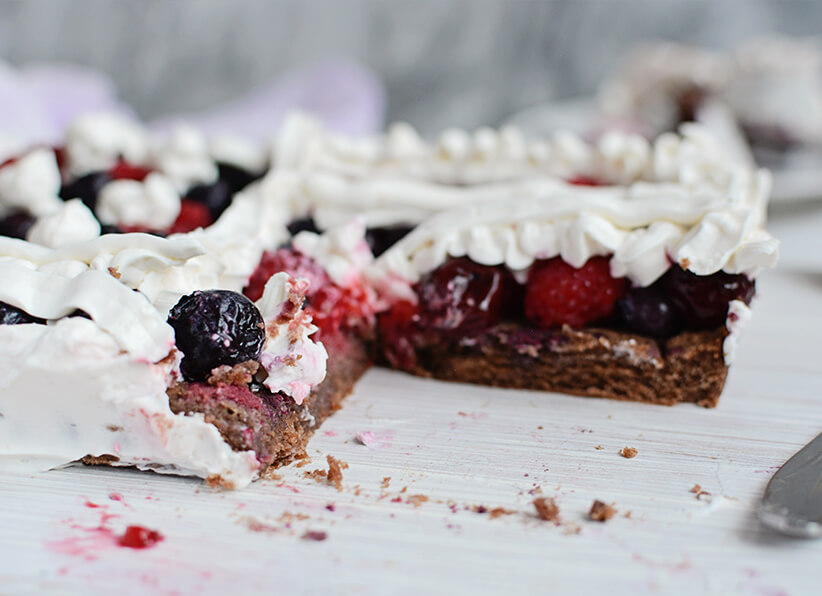 While this pie is best made with fresh berries, you can use frozen berries if needed. If your berries are tart or not ripe enough, feel free to sprinkle them with a bit of powdered erythritol for added sweetness.
Health & nutrition benefits
Both berries and cocoa powder are loaded with antioxidants, which helps fight inflammation and oxidative stress. The generous helping of berries in this summer pie also provides plenty of vitamin C as well as fiber. This pie provides around 285 calories, 5g net carbs, and 26g of fat in a single serving. If it fits your macros, feel free to have two servings this 4th of July and beyond.