JUMP TO RECIPE
A tender and fudgy filling coated with crisp, bitter chocolate makes these Halloween truffles nothing short of addictive. Coat them with as much powdered erythritol as you wish and keep them in the fridge until you're ready to spook your guests.
Brownie Bat Keto Truffles
Preparation Time: 30 minutes + inactive time
Serves: 14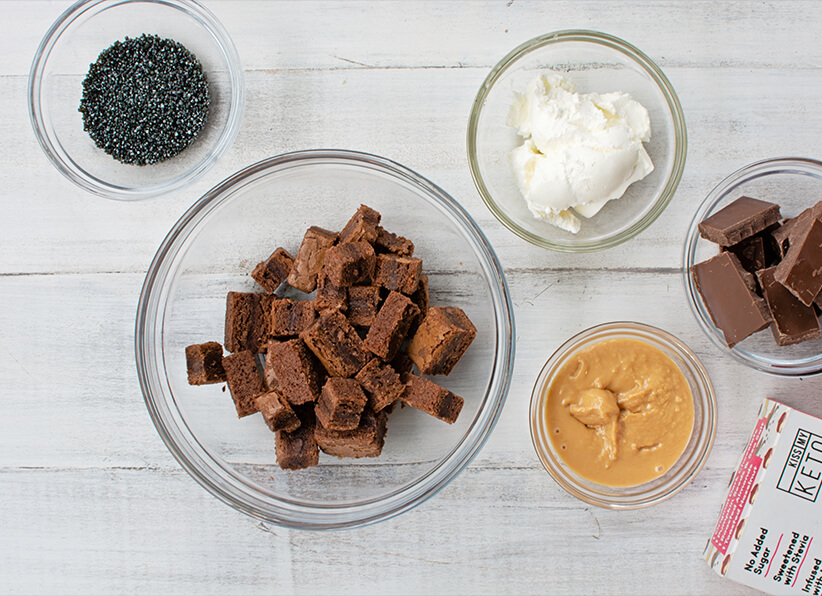 1 13×9-inch pan of brownies
¼ cup cream cheese
2 tbsp smooth peanut butter
14 almond wafers
10oz. Kiss My Keto – Original Dark Chocolate
Decorative eyes, as desired
Black erythritol (color granulated erythritol with black food color)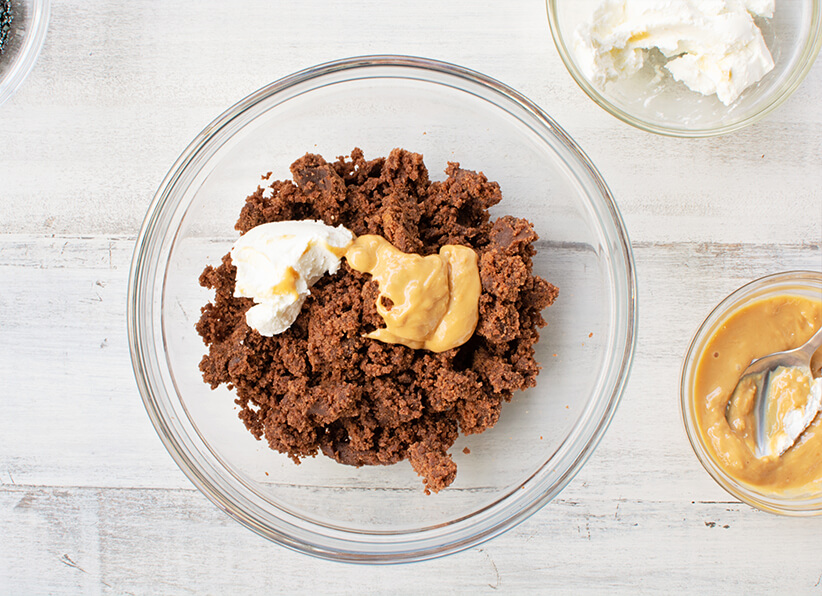 In a mixing bowl, crumble the brownies with your fingers.
Add the cream cheese and peanut butter and knead to combine.
Shape the mixture into 14 balls. Cut the wafers in half and insert two pieces on either side to create bat wings.
Freeze the truffles for 40 minutes or until firm.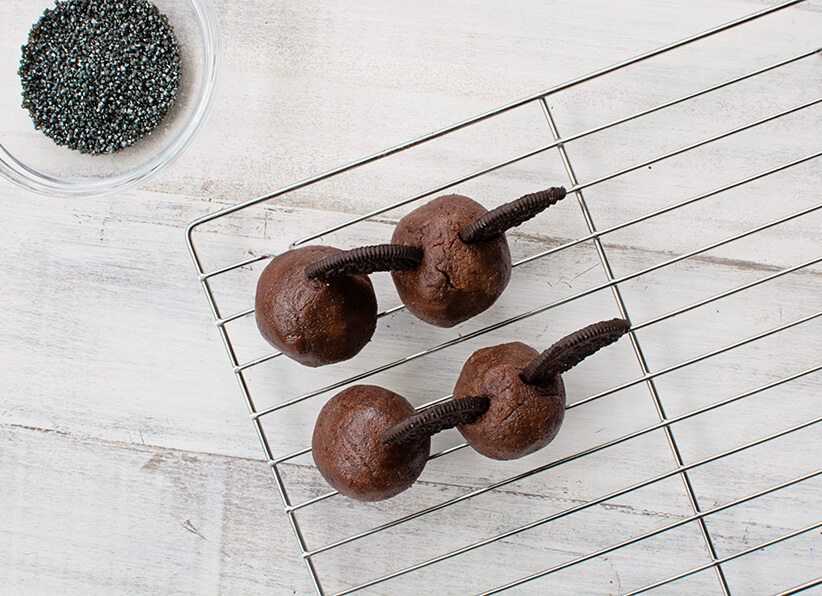 Melt the keto chocolate in the microwave until runny.
Coat the "bats" with the melted chocolate and dust with black erythritol.
Add the googly eyes and pop in the freezer until the chocolate is firm.
Serve.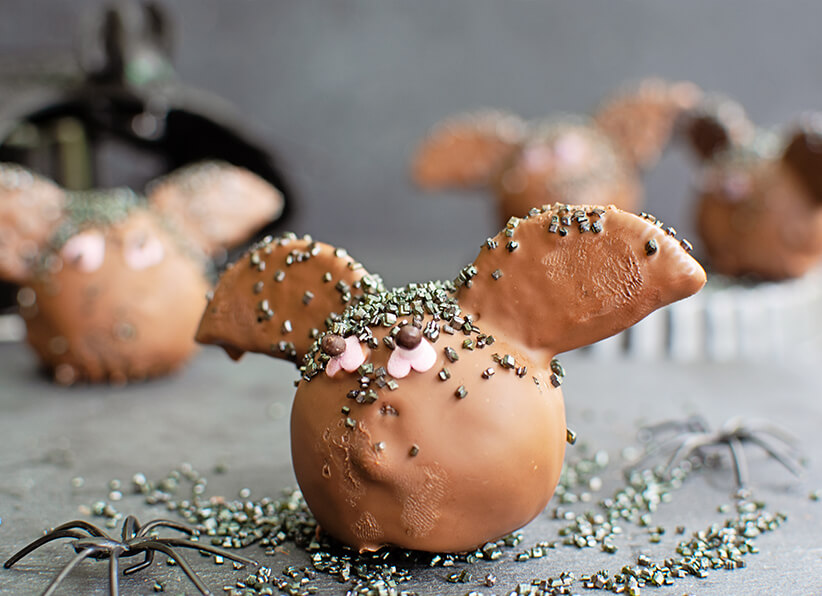 Tips & Tricks
There are countless ways to make decorative eyes for keto-friendly desserts. Consider making them with sugar-free royal icing, food coloring, fondant, and sugar-free almond bark.
You can use any round keto cookie for the wings, but softer types work best with this fudgy, cheese filling.