JUMP TO RECIPE
This smoothie bowl can be served as dessert, breakfast, and snack. It's rich in protein, low in carbs, and has a subtly sweet flavor that isn't too overpowering. It's also loaded with fiber as well as vitamins, minerals, and antioxidants.
Low Carb Raspberry Smoothie Bowl
Preparation Time: 10 minutes
Serves: 1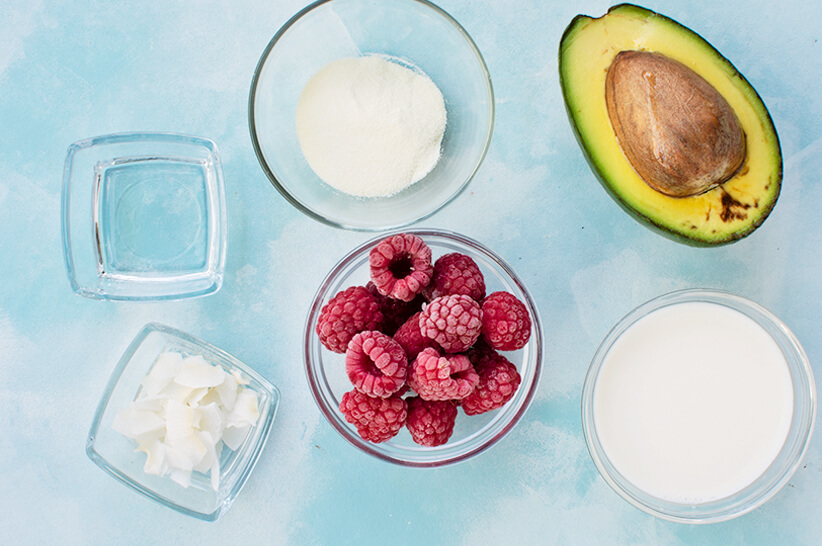 ½ avocado, chopped and frozen
½ cup almond milk
½ cup raspberries, frozen
1 tbsp Kiss My Keto MCT Oil
Coconut chips, for garnish, optional
Fresh raspberries, for garnish, optional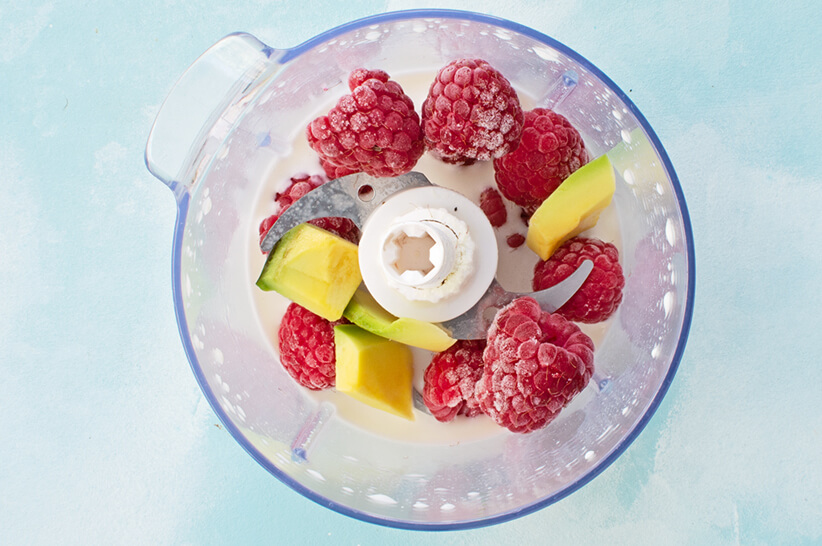 Blend the frozen avocado in a blender or food processor until smooth.
Add the remaining ingredients and blitz a couple of times. You may repeatedly need to scrape the sides of the bowls before the mixture is completely blended.
Serve, topped with the coconut chips and fresh raspberries if using.
Tips & Tricks
Recipe Notes:
Another way to make this smoothie bowl is by using fresh ingredients and then freezing the blended mixture for 1-2 hours. Just take it out of the freezer up to 15 minutes before serving.
Feel free to use toppings of your liking. Great options include slivered almonds, flax meal, chia seeds, and goji berries.
Protein powder is not mandatory, but it does give it a nice flavor and creamy texture.