JUMP TO RECIPE
If you have zucchinis in the fridge, make this quick and easy zucchini bread for your next breakfast or lunch. It's rich, moist, and full of bacon and cheese flavors. Zucchini bread is always a great way to add more vegetables to your diet while enjoying a wholesome meal.
Keto Zucchini Bread
Preparation Time: 15 minutes
Cook Time: 45 minutes
Serves: 12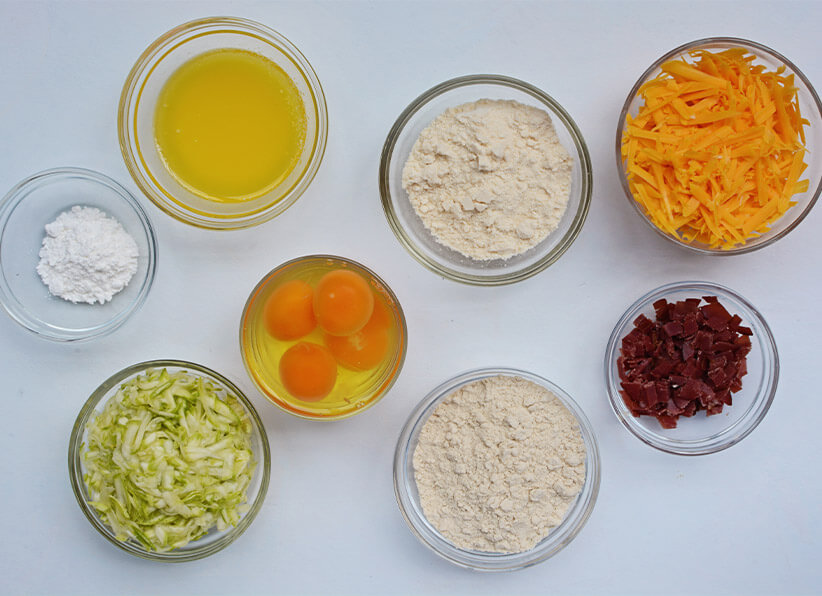 1 cup almond flour
½ cup coconut flour
2 tsp baking powder
½ tsp xanthan gum
Salt, to taste
5 medium eggs
⅔ cup melted and cooled butter
1 cup cheddar cheese, grated
1 cup zucchinis, grated
½ cup chopped bacon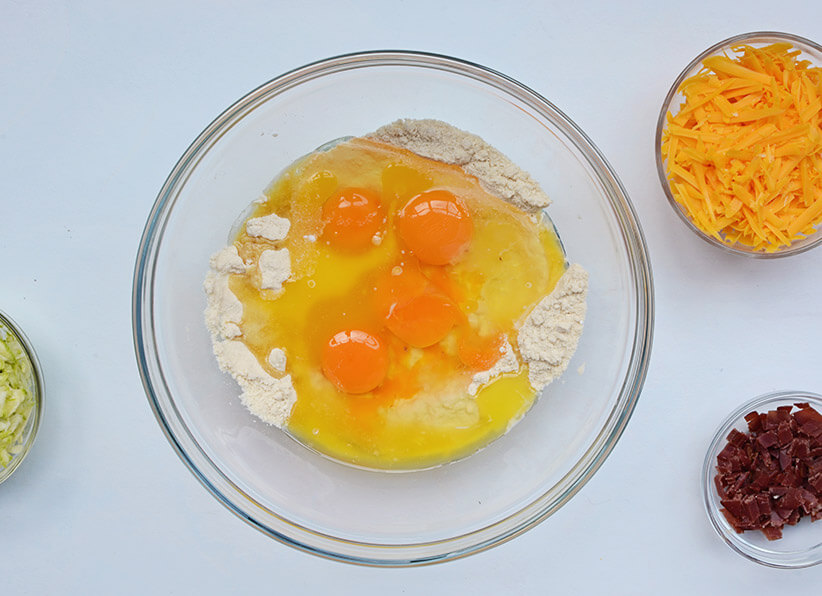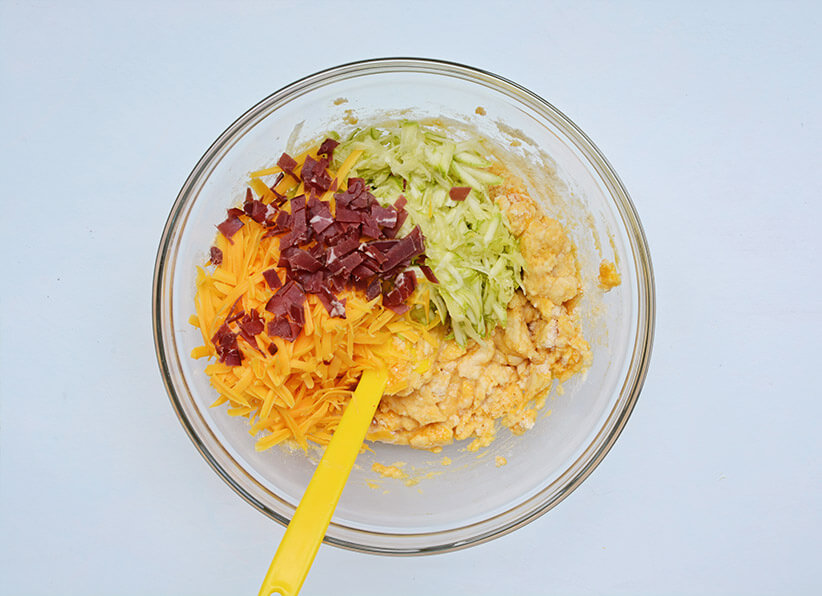 Preheat oven to 350F and grease a 9-inch baking dish or loaf pan with some butter.
In a mixing bowl, combine almond flour, coconut flour, baking powder, xanthan gum, and salt.
Add in eggs and butter and stir to combine.
Fold in the zucchinis, bacon, and cheddar cheese and stir to combine.
Transfer mixture into a baking dish and bake for 45 minutes.
Once done, transfer bread onto a wire rack and cool before serving.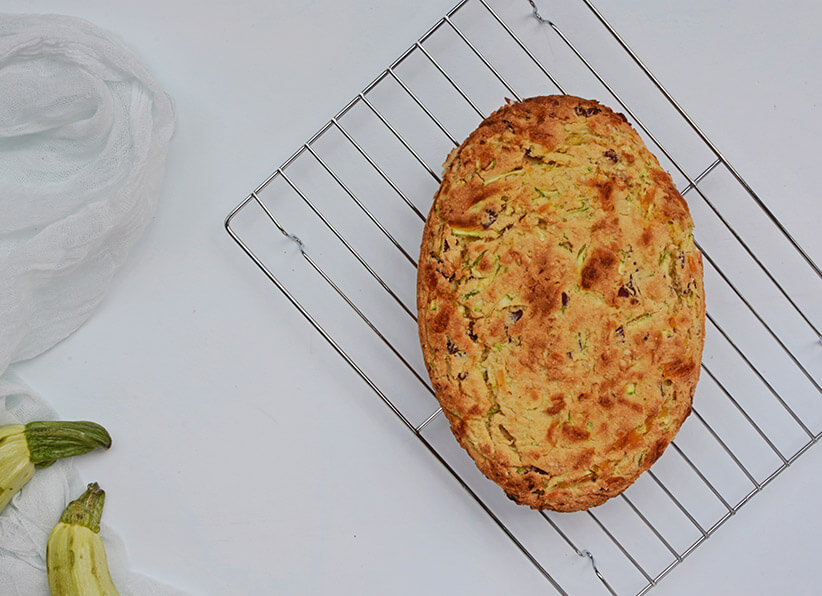 Tips & Tricks
Storing zucchini bread
This keto zucchini bread is tastiest when served warm. However, if you end up with leftovers, feel free to store it in the fridge for up to 3 days or the freezer for up to 3 months. Warm the zucchini bread in the microwave or oven before serving.
Health & nutrition
Zucchini breads are a tasty way of incorporating veggies into your diet. Zucchinis are a good source of fiber, vitamin C, several B vitamins, potassium, and manganese. Besides that, you'll get almost 7g of protein and 17g of fat in a serving of this zucchini bread.