JUMP TO RECIPE
This strawberry smoothie is so rich and creamy, it's almost like a milkshake. Strawberries pair perfectly with almond milk and vanilla flavors in this recipe and the added chia and collagen powder help give it more body. At only 6g net carbs in a 183-calorie serving, this strawberry smoothie can make for a great low-calorie meal.
Keto Strawberry Smoothie
Preparation Time: 5 minutes
Serves: 2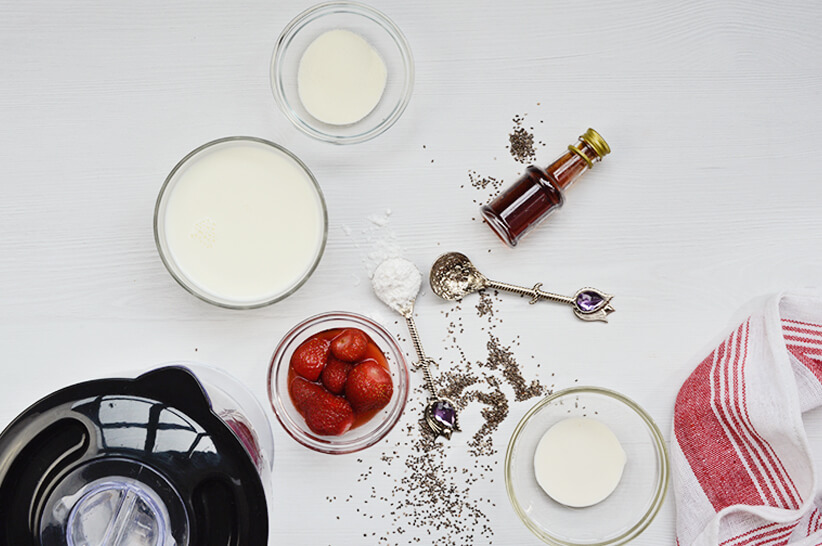 Smoothie:
1 ½ cups almond milk
½ cup strawberries
2 scoops

vanilla-flavored collagen powder

1 tbsp heavy cream
1 tbsp chia seeds
1 ½ tsp vanilla extract, sugar-free
2 tsp powdered erythritol
To serve with: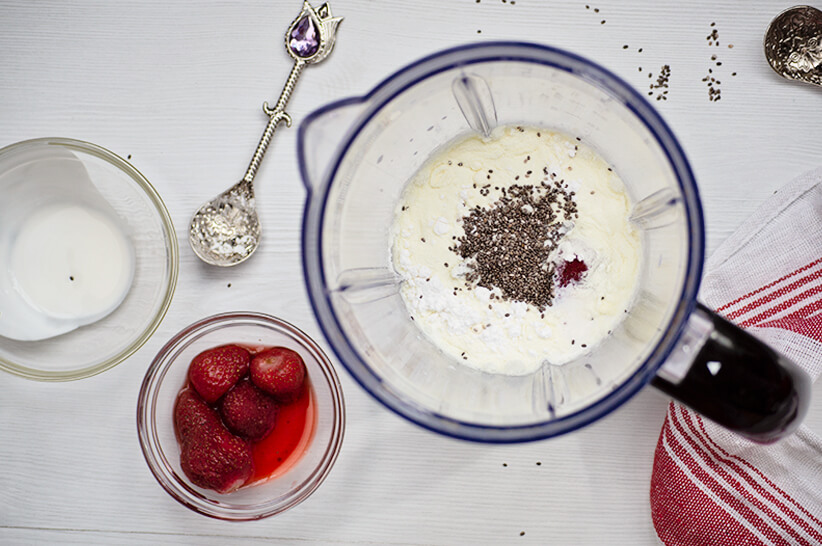 Combine all ingredients in a food blender.
Blend on high speed until smooth.
Serve topped with some whipped cream.
Tips & Tricks
Recipe tips
You can use fresh, frozen, or thawed strawberries to make this smoothie. For a more smoothie-like texture, frozen strawberries, however, are best. But if you're a fan of milkshakes, then use fresh or thawed strawberries and don't skip the heavy cream! It adds that extra bit of creaminess and milky texture everyone knows and loves in their milkshakes.
Health benefits
Strawberries and other berries are known for being one of the best sources of antioxidants that protect against oxidative stress and inflammation. Interestingly, studies show that most of the antioxidant action of strawberries comes from their tiny seeds. Besides that, strawberries help boost your vitamin C and fiber intake. And according to one recent study, combining collagen peptides with foods rich in antioxidants and vitamins improves skin elasticity and joint health.