JUMP TO RECIPE
A warm side dish to serve with your favorite low-carb curry or even gravy. Naan is a traditional Indian flatbread that's sometimes topped with garlic butter. This keto-friendly version of this Indian classic is made with a combination of coconut flour and psyllium fiber to get that perfect flatbread texture. And, of course, it's topped with delicious garlic butter.
Keto Naan Bread
Preparation Time: 15 minutes
Cook Time: 20 minutes
Serves: 8

Bread:
¾ cup coconut flour
2 tbsp psyllium husk powder
½ tsp onion powder
½ tsp baking soda
⅓ cup melted coconut oil
2 cups boiling water
Garlic butter:
4oz. butter
2 cloves garlic, minced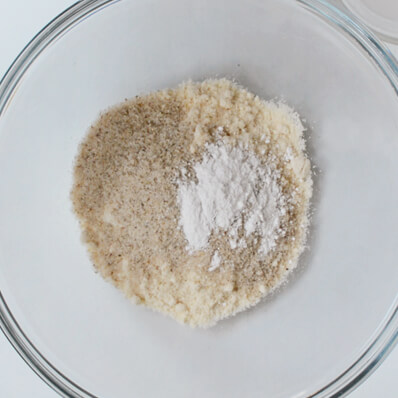 Mix all the dry ingredients in a bowl.
Pour in boiling water and stir to combine.
Cover the bowl with a dish towel or plastic wrap and let the dough rest for 5 minutes.
Heat a bit of the coconut oil in a skillet.
Shape the dough into 8 balls.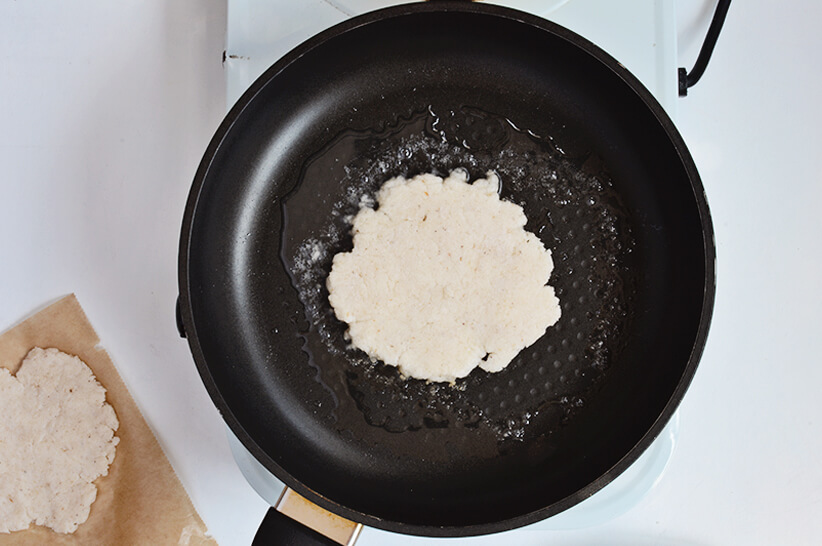 Transfer the balls onto parchment paper. Press down each ball to shape into a flat naan bread.
Fry the naan in a skillet until golden.
Repeat with remaining. Keep the naan warm in heated oven at 140F.
Make the butter; melt the butter in a saucepot.
Add garlic and cook until fragrant.
Brush the naan bread with melted butter and serve the remaining butter along with bread.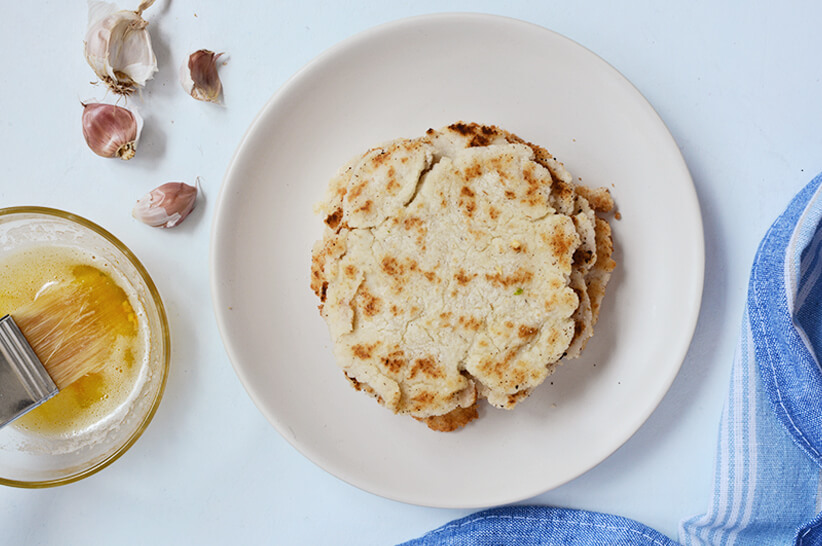 Tips & Tricks
Tips
Use finely ground psyllium husk to avoid ending up with a coarse texture. Grounding the husk can also help prevent the psyllium husk from turning the bread a purple color. This is more common with some brands of psyllium fiber.
Another tip is to bake the bread in the oven for up to 20 minutes at 350F. To brown the bread, you can place it on a greased pan before baking or brown on a frying pan after baking.
Storing
Keto naan bread stores well in the fridge for up to 3 days. Since keto breads such as this one are made with nut rather than wheat flours, they contain more fat that could easily go rancid at room temperature. To soften the bread before serving, pop it in the microwave at a low setting. You can also freeze keto naan for up to three months.