JUMP TO RECIPE
What if we told you that scrambled eggs with bacon can be turned into a portable meal? It's true. These hot pockets, also called hand pies, are a perfect on-the-go meals made from fathead dough stuffed with scrambled eggs and bacon. They have less than 2g net carbs and almost 24g of protein to keep you full throughout the day.
Keto Hot Pockets
Preparation Time: 15 minutes
Cook Time: 20 minutes
Serves: 2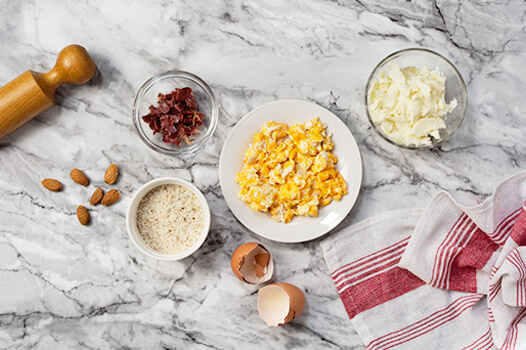 2 medium eggs, beaten
2 tbsp butter
¾ cup mozzarella, shredded
⅓ cup almond flour
4 slices bacon, cooked and crumbled
Salt, to taste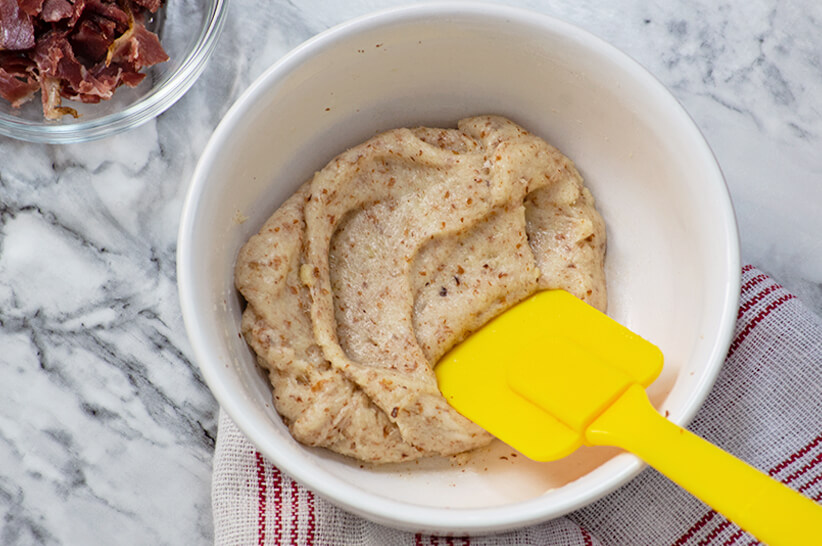 Heat butter in a skillet over medium-high heat.
Once melted, add eggs and begin to scramble.
Cook the eggs and set aside.
Preheat oven to 400F.
Line baking sheet with parchment paper.
Place mozzarella in a microwave safe dish. Microwave on high for 30 seconds.
Stir in almond flour, and eggs. Stir until the dough comes together.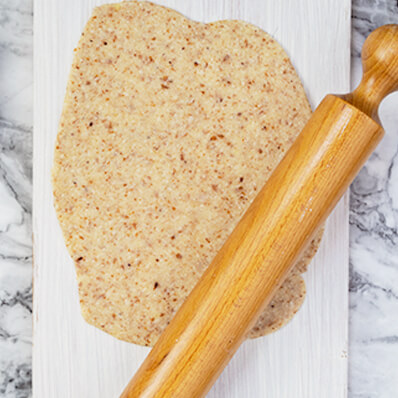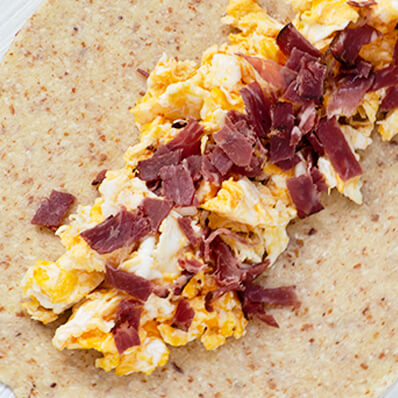 Roll the dough between two pieces of parchment paper.
Peel the top paper and spread eggs and bacon over the center of the dough. Fold the sides and close the dough. Transfer the filled pocket onto the baking sheet.
Bake the pockets for 20 minutes.
Cut in half and serve.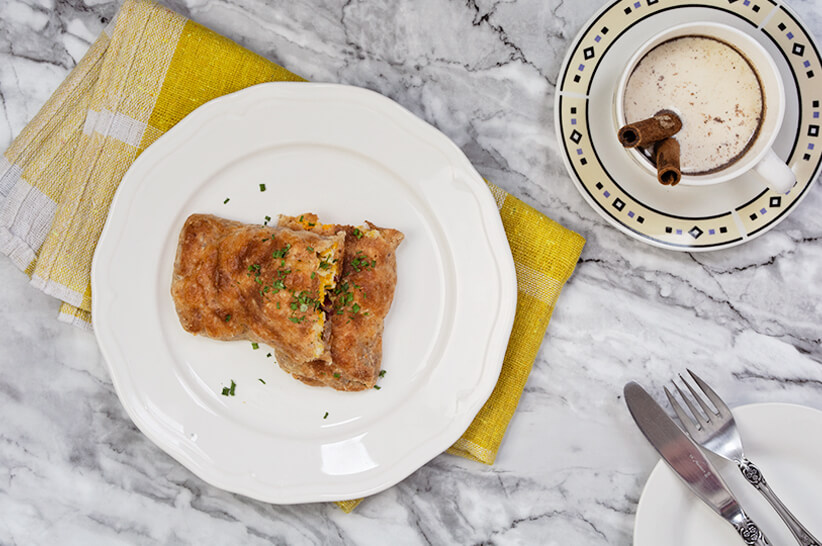 Tips & Tricks
Alternative fillings
You can stuff fathead dough with other fillings to make for tasty hot pockets. Some like to use ham and cheese, and many think sloppy Joe pockets are the best. If you have a hand pie filling you love, then feel free to use it instead of the scrambled eggs filling suggested in this recipe.
Nutrition benefits
These hot pockets provide 36g of fat per serving, most of which is saturated. They also provide 23.7g of quality protein, which is sure to keep you feeling full. And at only 1.8g net carbs per serving, you can have two servings without worrying about going over your carb limit. These hot pockets are also a good source of vitamin A, vitamin D, and choline.