JUMP TO RECIPE
French toast is the perfect weekend breakfast and now you can make it keto! Ready in just 20 minutes, you'll make this your weekly staple once you see how quick and easy it is to make. We've used cinnamon raisin keto bread in this recipe, which goes well with strawberries and any ol' keto-friendly syrup.
Keto French Toast
Preparation Time: 10 minutes
Cook Time: 10 minutes
Serves: 4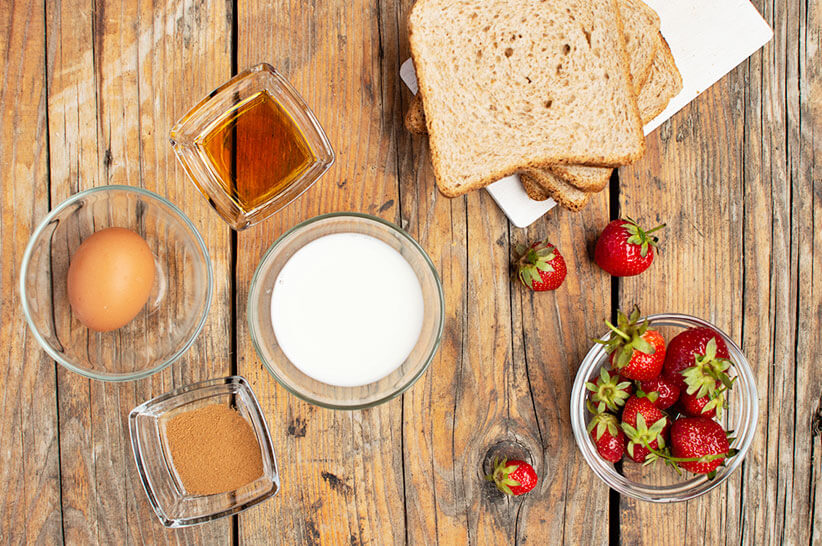 For the french toast:
To serve with (optional):
Fresh strawberries
Sugar-free syrup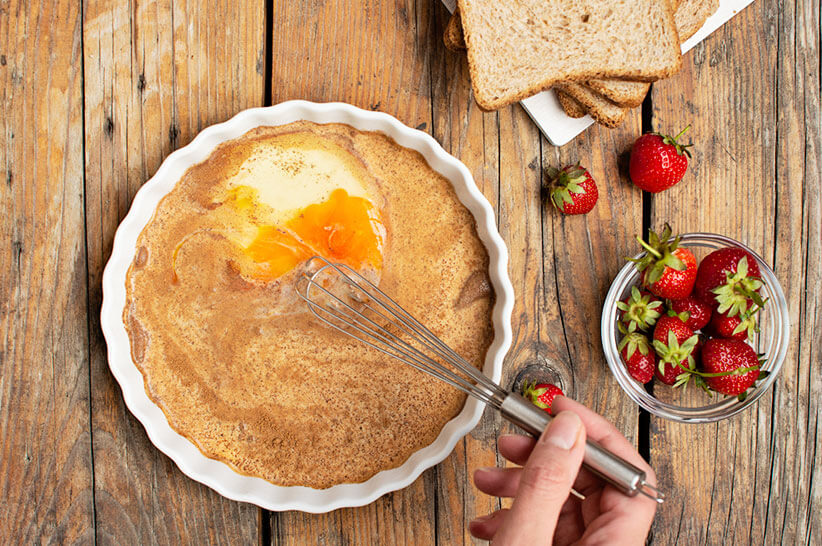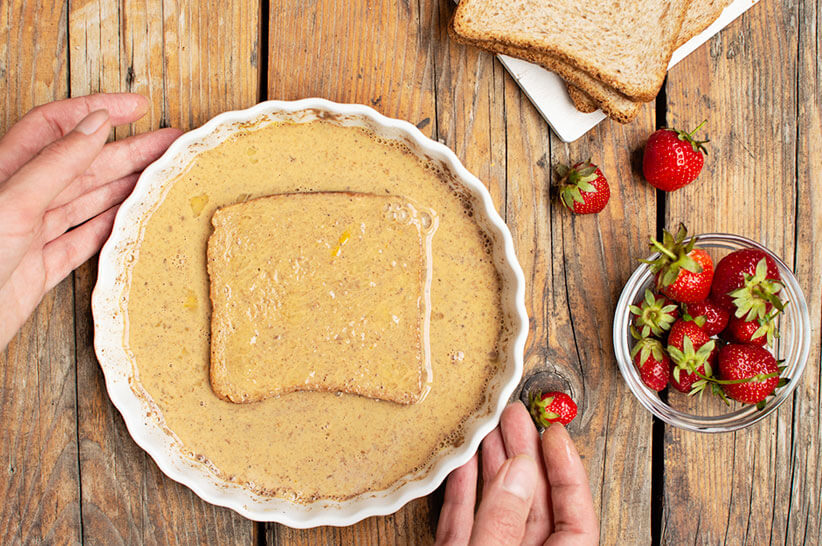 In a shallow dish, whisk the egg, milk, vanilla, and cinnamon.
Dip the bread slices into the mixture.
Spray a large non-stick skillet with cooking oil and place over medium-high heat.
Cook the bread slices for 2 minutes per side or until nicely browned.
Repeat with the remaining bread.
Serve warm, with strawberries and desired syrup if desired.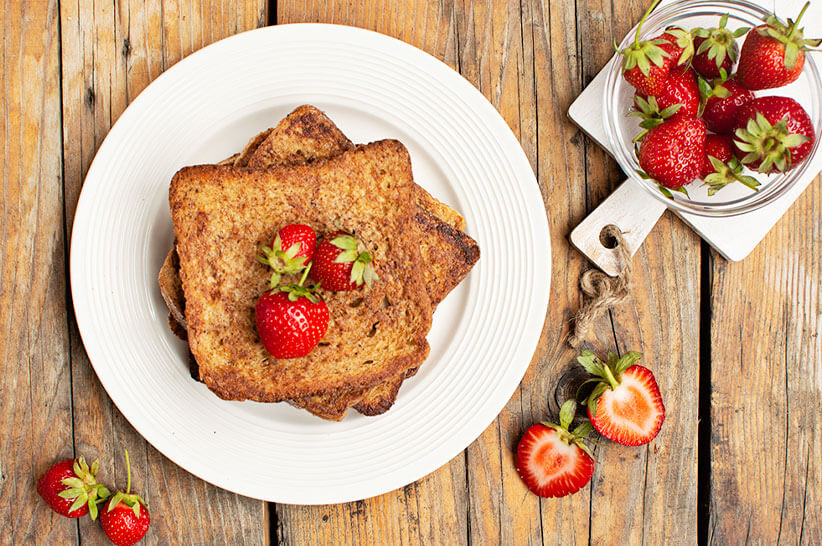 Tips & Tricks
If you don't like syrup over your French toast, make keto-friendly cinnamon "sugar" by mixing cinnamon with a powdered or granulated sweetener of your choice. Erythritol and stevia work well here.
Definitely serve this with a pat or two of butter – it adds flavor and ketogenic fats.