JUMP TO RECIPE
Mushrooms are not just low in carbohydrates, but they're also loaded with B vitamins, copper, selenium, and potassium. This cream of mushroom soup has only 6.7g of total carbs per serving which makes it perfect for your keto diet. Sides that go with this soup recipe include keto bread rolls or keto cheese chips.
Keto Cream of Mushroom Soup
Preparation Time: 10 minutes
Cook Time: 25 minutes
Serves: 4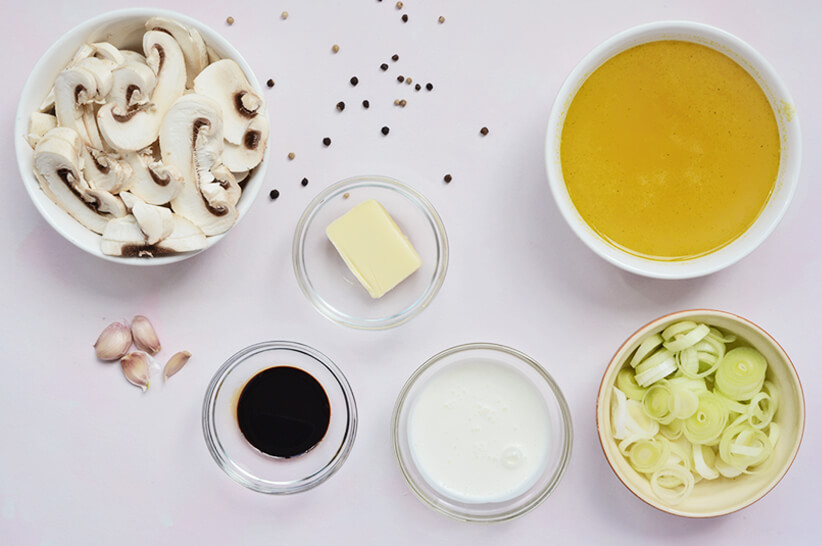 3oz. unsalted butter
1 small leek, sliced (white and light green parts only)
3 cloves garlic, minced
1lb. mushrooms, sliced
Salt and pepper, to taste
3 cups chicken stock
2 tablespoons tamari sauce or coconut aminos
¼ cup heavy cream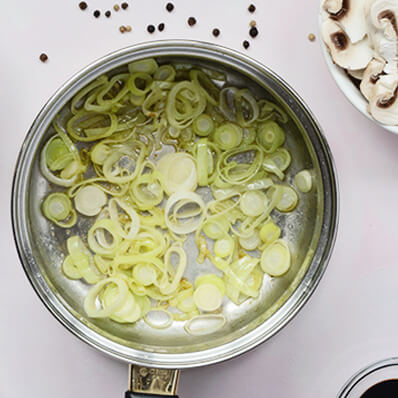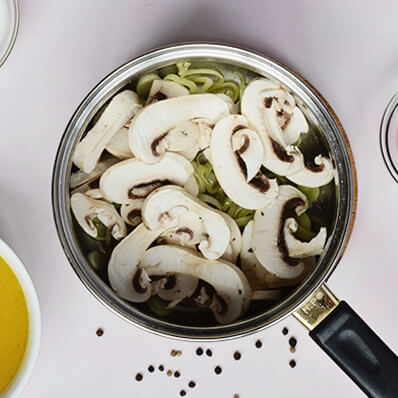 Reserve 1 teaspoon butter and few sliced mushrooms. Place aside.
Heat the remaining butter in a saucepot over medium-high heat.
Add leeks and cook for 2 minutes.
Add garlic and cook for 1 minute.
Add mushrooms and cook for 2 minutes.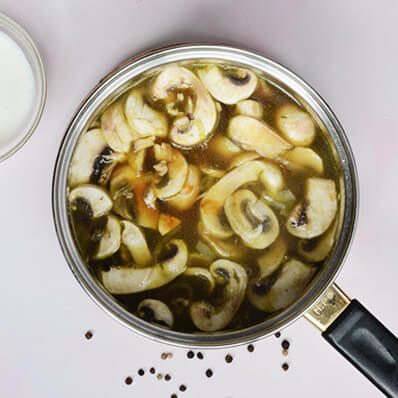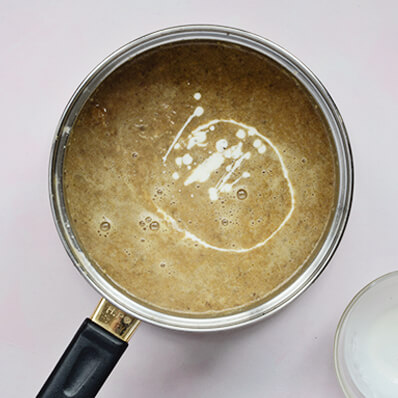 Pour in the stock and tamari sauce.
Simmer for 20 minutes. Remove from the heat and puree with an immersion blender.
Season to taste and pour in heavy cream.
Reheat the soup.
In the meantime, melt remaining butter in a skillet. Add mushrooms and cook for 8 minutes or until golden.
Ladle soup into the bowl and top with sliced mushrooms.
Enjoy!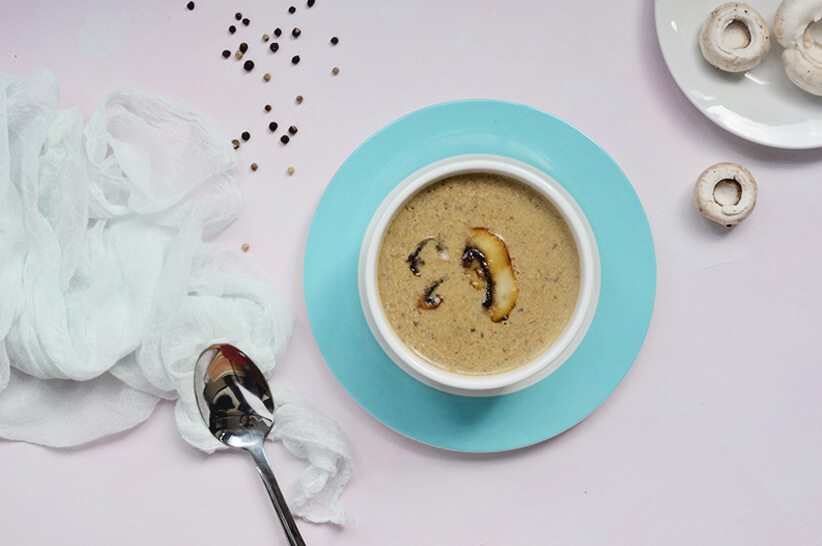 Tips & Tricks
Preparation tips
You can tweak this recipe depending on your personal preference. Some people like to use cremini mushrooms while others choose button mushrooms since they're cheaper. If you have cheese at home, you may use it as a topping along with the sliced mushrooms. Using grass-fed butter instead of regular butter will make your soup taste better.