JUMP TO RECIPE
Here's a dish that offers more flexibility when you're just getting started on keto. It's really simple to prepare, and you only need 30 minutes and 7 ingredients. Flavorful and healthy, this meal is perfect for the whole family. Eat it for breakfast and serve with bulletproof coffee!
Keto Corned Beef and Cauliflower Hash
Preparation Time: 10 minutes
Cook Time: 20 minutes
Serves: 4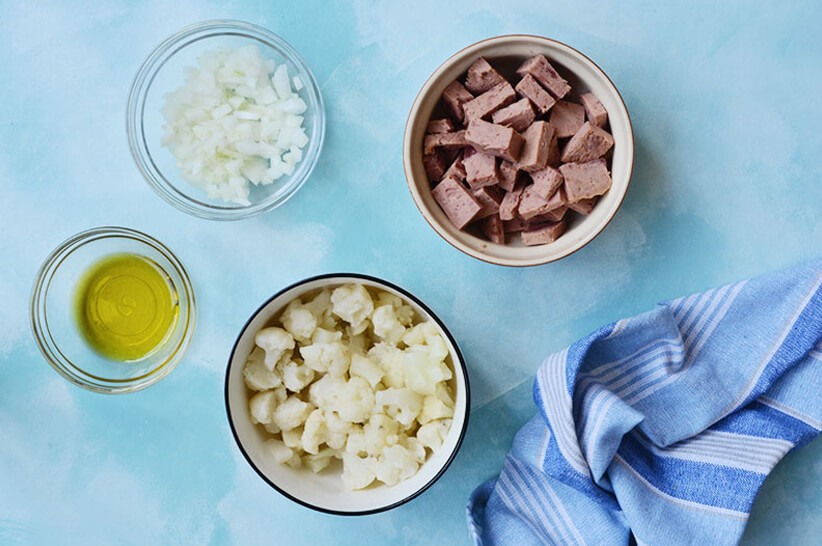 1 tablespoon olive oil
2 cups corned beef, chopped
4 cauliflower florets, chopped
1 small onion, chopped
Salt and pepper, to taste
Poached eggs, to serve with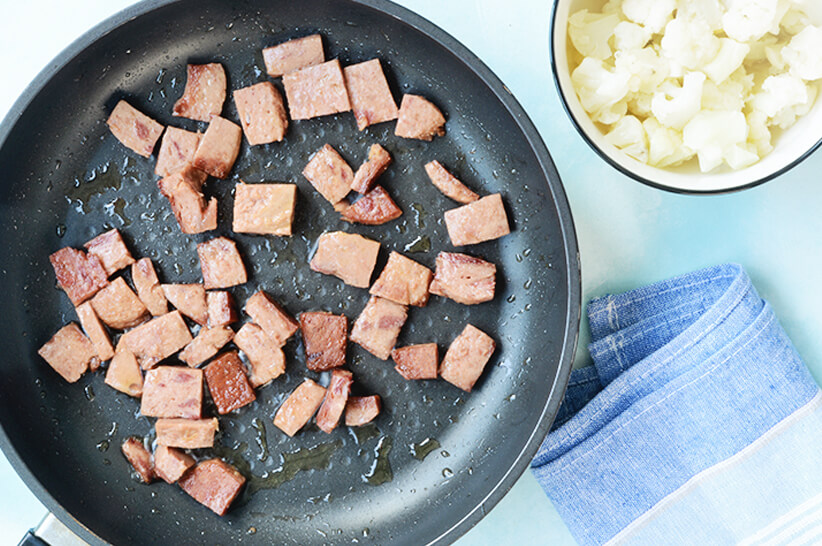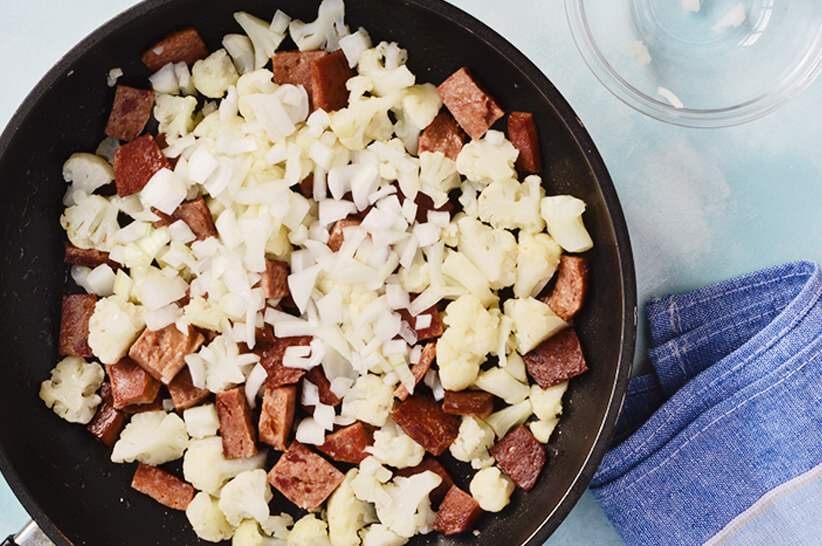 Heat olive oil in a skillet over medium-high heat.
Add corned beef and cook 5 minutes.
Add the cauliflower and cook for 8-10 minutes.
Add the onions and season to taste with salt and pepper.
Cook for 5 minutes or until the onions are nicely soft and browned.
Serve warm, with poached egg on top.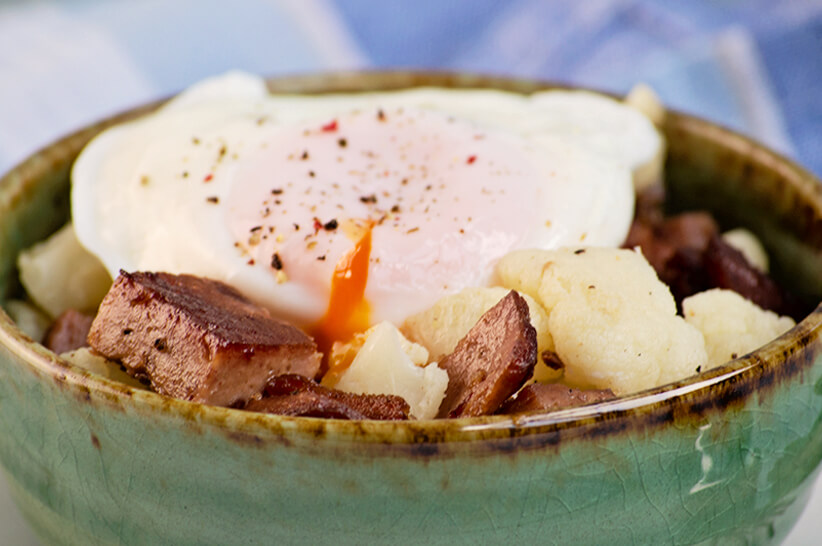 Tips & Tricks
How to serve
If you're serving more than four people, simply double the amount of each ingredient. Some of your family members or guests might be egg lovers, so feel free to add more poached eggs. For a stronger flavor, add 5 ml of coconut aminos (5 ml has only 1g total carbs). A dash of crushed red pepper flakes will make this dish spicy.