JUMP TO RECIPE
A rustic and hearty omelette that you can whip up for breakfast, lunch, and even dinner. And at over 30g of fat per serving, this keto omelette definitely lives up to its name. The added baby spinach and cheddar help balance out the flavor, and they make this lovely omelette quite comforting too.
Keto Chorizo Omelette
Preparation Time: 10 minutes
Cook Time: 5 minutes
Serves: 2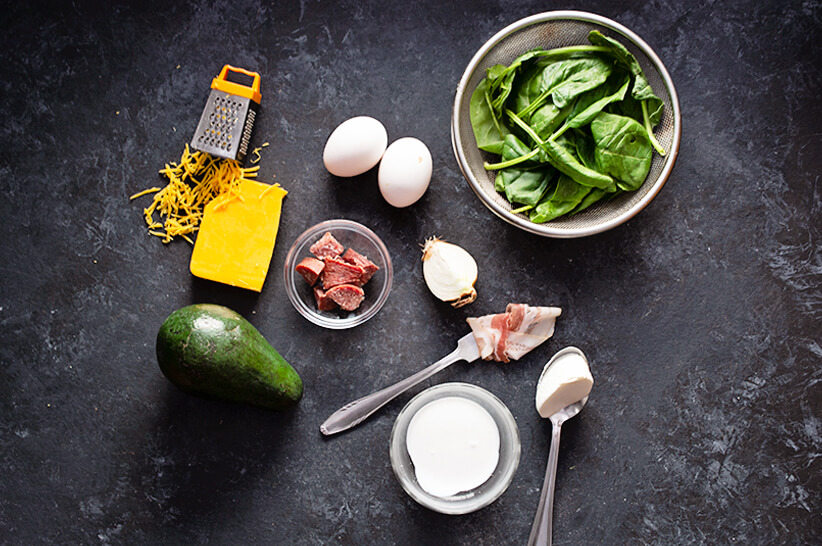 Omlette:
2 large eggs
¼ cup baby spinach or chopped spinach
2 tbsp chopped onion
2 tbsp heavy cream
2oz. chopped chorizo
¼ cup shredded cheddar cheese
Salt and pepper, to taste
Toppings:
1 slice bacon, cooked and crumbled
2 tbsp chopped avocado
1 tbsp sour cream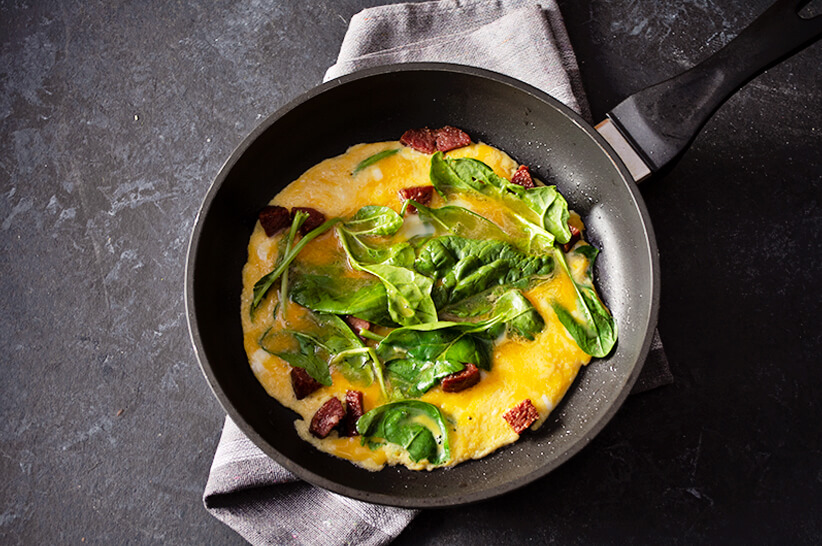 Cook bacon in a skillet over medium-high heat for around 5 minutes.
Place on paper towels to drain. Crumble afterward.
Cook the chorizo in a same skillet until browned. Place aside.
Beat the eggs with heavy cream, salt, and pepper in a medium bowl.
Sauté the onion in the same skillet for around 1 minute.
Add the spinach to the egg mixture and pour over the sautéed onion.
Cook over medium heat or until the eggs are set.
Flip the omelette and sprinkle with cheddar cheese. Cook for 2 more minutes.
Transfer the omelette to a plate and roll.
Top the omelette with the sour cream, avocado, and crumbled bacon.
Serve warm.
Tips & Tricks
Serving tips
If you want to reduce the fat and calories in this recipe, then replace the sour cream with Greek yogurt and the avocado with roasted asparagus.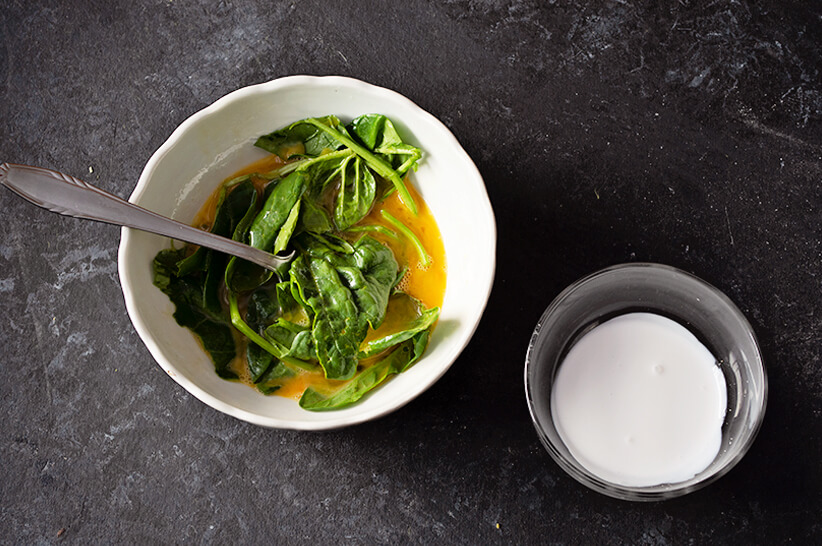 Preparation tips
To avoid the bacon from splattering during frying, first add it to your skillet and then turn the heat on. Optionally, you can bake the bacon in the oven, covered with parchment paper at 350 F for 15-20 minutes.
For a perfectly cooked omelette, use room-temperature eggs. Once you add the eggs to the hot skillet, gently push the lightly cooked edges of the omelette toward the center using a silicon spatula. When you do this, the uncooked upper part of the omelette reaches the surface of the skillet, while the cook part moves away from it. This helps cook the eggs more evenly.