JUMP TO RECIPE
This low-carb, high-protein chocolate smoothie will make you look forward to your mornings. It takes only 5 minutes to make and offers plenty of keto nutrition alongside a decadently creamy, chocolate flavor. Make it for a quick grab-and-go lunch or drink it with your breakfast to boost your morning protein intake.
Keto Chocolate Smoothie
Preparation Time: 5 minutes
Serves: 2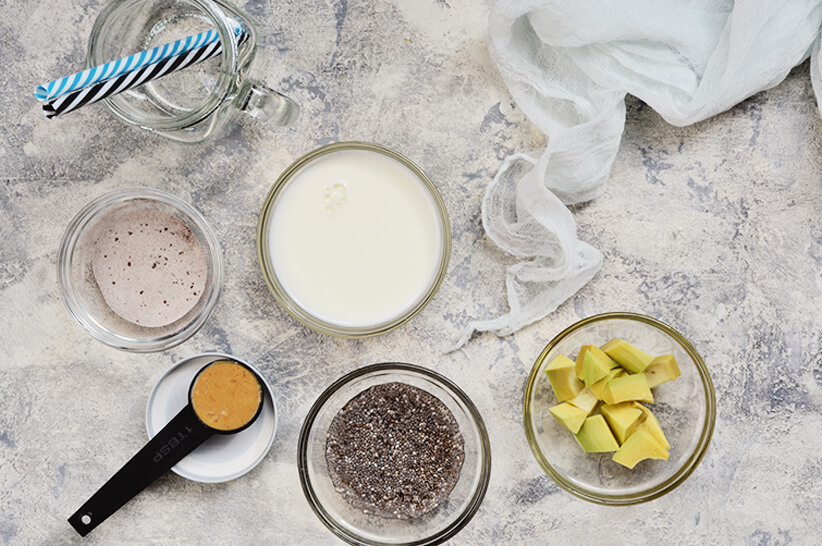 ½ ripe avocado, chopped
2 scoops chocolate collagen
1 tbsp almond butter
1 tbsp chia seeds, combined with 3 tbsp water (left aside for 15 minutes)
¾ cup coconut milk
1 ¼ cups water
Ice, as desired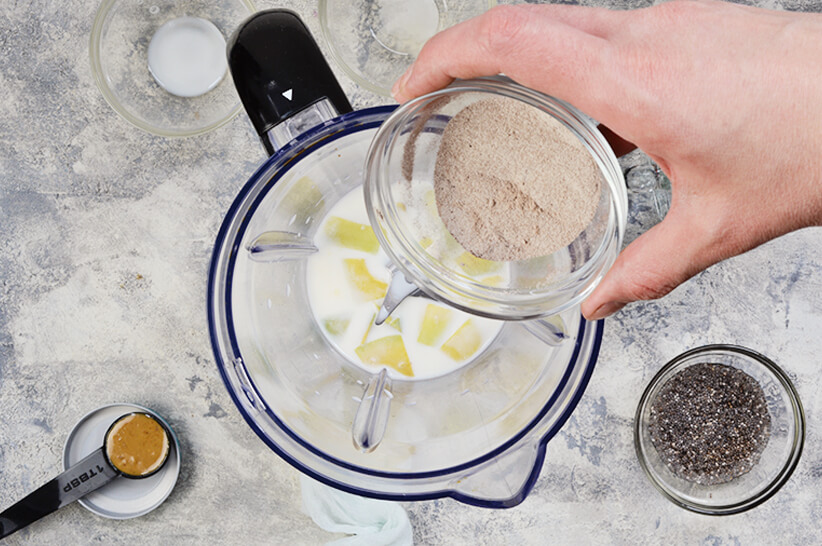 Add all ingredients to your food blender.
Blend on high until smooth and creamy.
Serve immediately or keep in the fridge for up to two days.
Tips & Tricks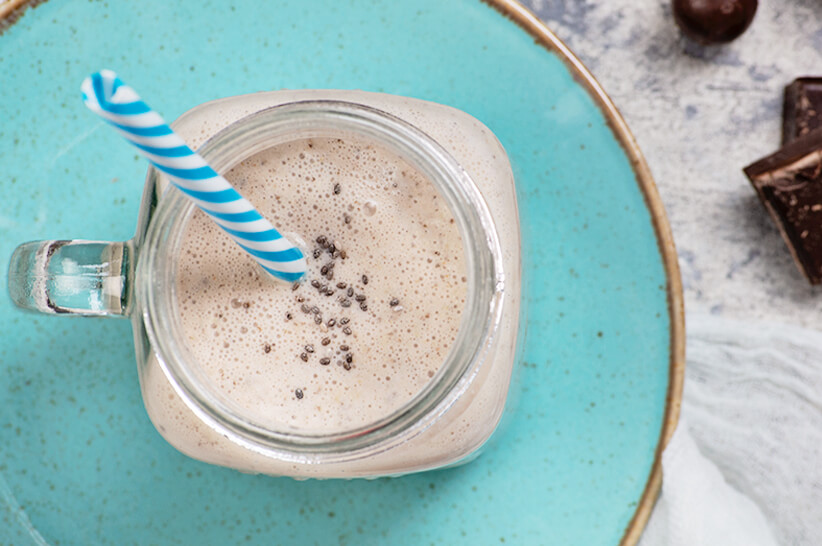 Ingredient alternatives
Most smoothie recipes are pretty forgiving when it comes to tweaking. This one is no exception. You can replace the chia seeds with 2 tablespoons flax meal or even Glucomannan powder. You can also use almond milk in place of coconut milk or peanut butter in place of almond butter. Keep in mind that this will slightly alter the smoothie's macro composition.
Nutritional benefits
This smoothie has a particularly good balance of healthy fats and protein. You'll get heart-protecting MUFAs from avocados and almond butter, anti-inflammatory omega-3s from chia seeds (or flax, if using), and MCTs from the coconut milk. The added collagen protein will be easy on your GI tract. It's also an excellent source of fiber, providing 16-25% of the RDI in a serving. Other nutrients this smoothie is a good source of include vitamins C, E, folate, B6, magnesium, and potassium, among many others.