JUMP TO RECIPE
Although not technically bread, the soft and airy texture of this cheesy dish makes it almost bread-like. Made with nothing but cheese, egg, and a bit of seasoning, this keto cheesy "bread" is simple, easy to make, and incredibly addictive. Enjoy it as a party snack, midday snack, lunchtime meal, or any time you crave something with cheese.
Keto Cheese Bread
Preparation Time: 10 minutes
Cook Time: 17 minutes
Serves: 2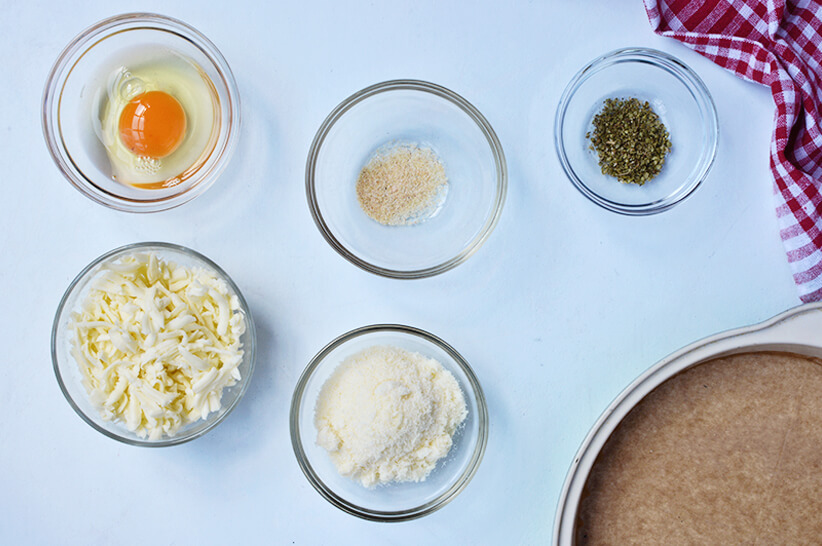 1 cup shredded mozzarella
1 cup grated parmesan
1 large egg
1 tsp garlic powder
½ tsp Italian seasoning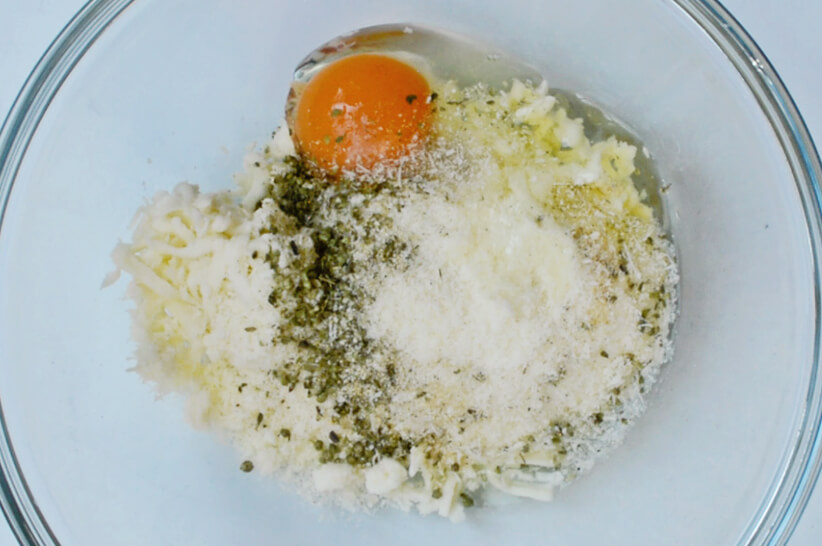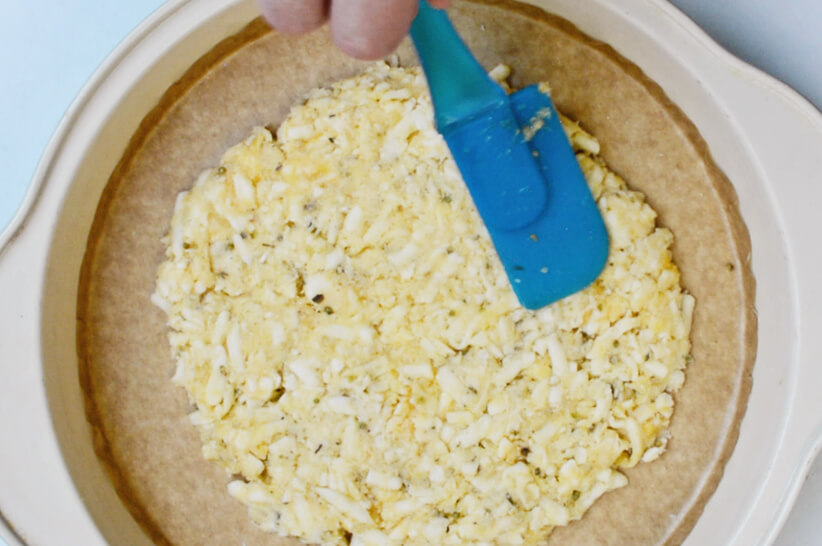 Preheat oven to 350F.
Line a round pizza baking dish with baking paper.
Combine all ingredients in a mixing bowl.
Transfer the mixture to the pizza pan. Shape into a round ½-inch thick dough.
Bake the cheese bread for 15 minutes.
Set the bread for 2 minutes under a broiler.
Cut with a pizza cutter and serve.
Note: We suggest serving with our Pizza sauce.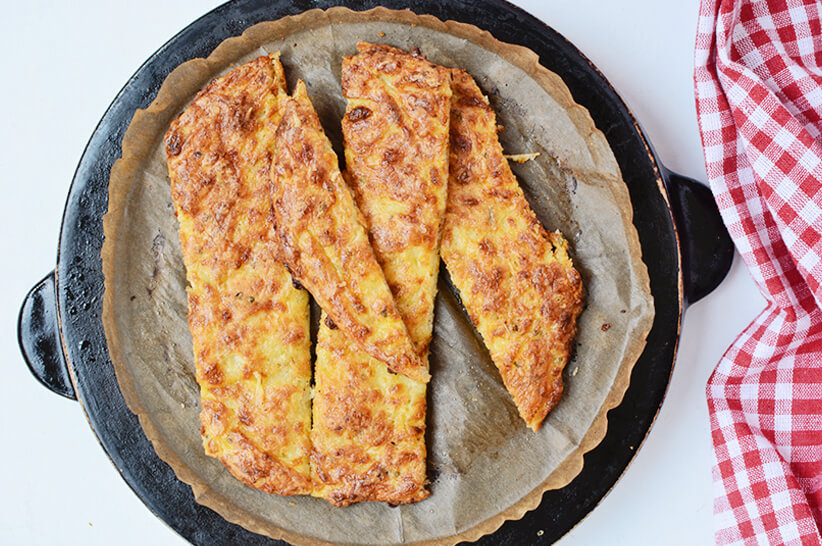 Tips & Tricks
How to serve
This cheesy bread is tastiest when served warm, but you can store it in the fridge and reheat at a low setting in the microwave. Another great option is to dip it into pizza sauce. You can also cut it into larger slices and make an egg and lettuce sandwich.
Nutrition
There are roughly 170 calories, 11g of fat, and a generous 17g of protein in one serving of this cheesy meal. Mozzarella and Parmesan in this recipe are good sources of calcium and zinc, which are nutrients important for bone health and immune system functioning, respectively. This recipe also provides bit of choline, a vitamin-like nutrient essential for cardiovascular and brain health found in eggs.