JUMP TO RECIPE
This is an energy and protein-rich shake that's perfect as a breakfast substitute or on-the-go lunch option. It's made with nutritious avocado, MCTs-rich coconut milk, bitter cocoa, and our protein powder for added protein to keep you full. Sweetened with erythritol and flavored with banana extract, you'll see why this shake is both decadent and keto-approved.
Homemade Banana Chocolate Protein Shake
Preparation Time: 5 minutes
Serves: 1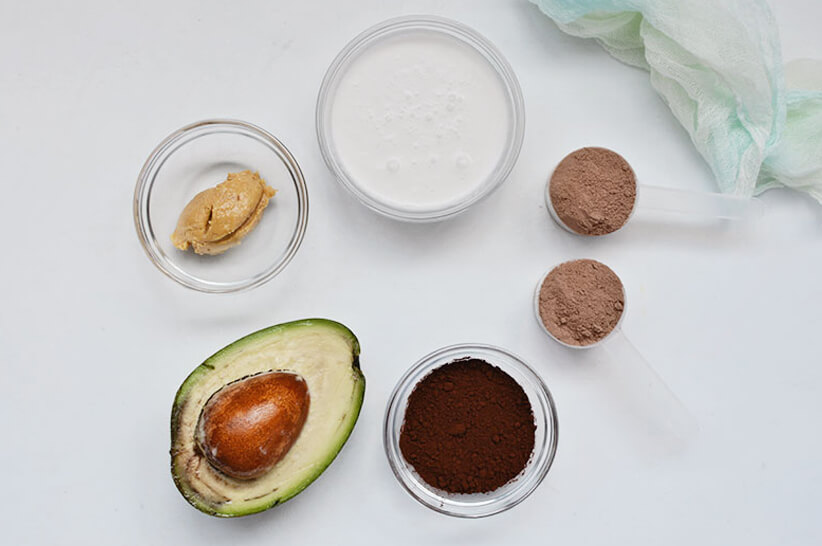 ½ small avocado, peeled, pitted
2 tbsp unsweetened cocoa

powder

1 tsp erythritol
½ cup unsweetened coconut milk
½ cup water
¼ tsp banana extract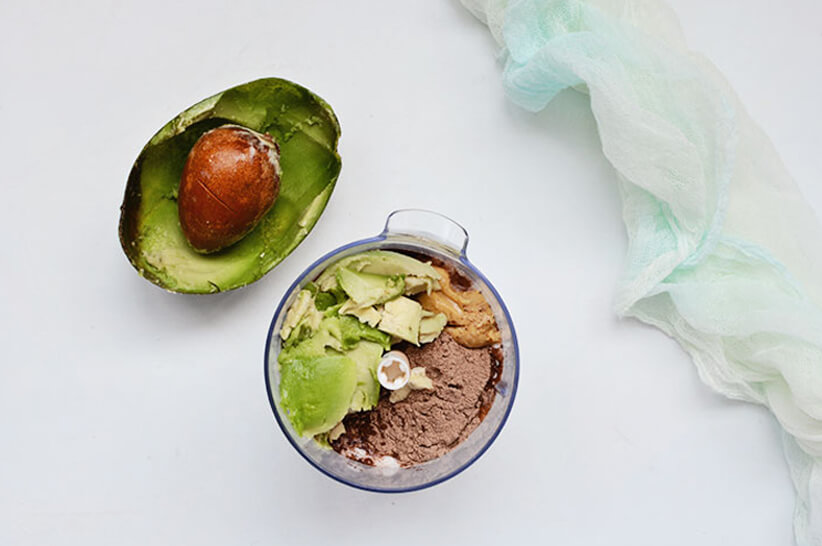 Add all ingredients to a blender or food processor.
Blend on high speed until smooth and frothy.
Serve in a tall glass.
Tips & Tricks
If you prefer your shakes and smoothies cold, replace the water in the recipe with ice cubes and keep it in a thermos flask. Feel free to add a bit of spinach, berries, or chia seeds to this smoothie if you want to boost its nutrient content and play with the flavors.
Health and nutrition benefits
The main ingredients in this decadent shake are avocado and coconut milk, both of which contain healthy fats. Avocados provide a hefty dose of monounsaturated fats, which are great for heart health, while coconut milk contains medium-chain fats to support ketosis. The added cocoa in this shake adds antioxidants and the protein powder will keep you feeling full.