JUMP TO RECIPE
These bite-sized frittatas can be eaten for breakfast, lunch, and dinner. Make them on weekends to have a keto snack available come Monday (or Tuesday even). They store well in the fridge and can be reheated in the microwave. But what's really great about them is that they're vegetarian, gluten-free, and packed with health benefits.
Baked Mini-Frittatas with Mushrooms
Preparation Time: 15 minutes
Cook Time: 35 minutes
Serves: 9
mushrooms, cleaned and sliced
3 tsp olive oil
¾ cup cottage cheese, drained
crumbled feta cheese
9 medium eggs, beaten
Salt and pepper, to taste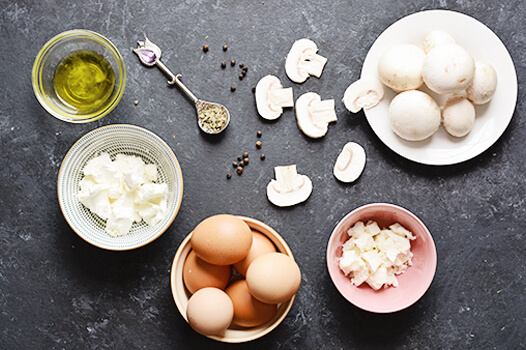 Preheat oven to 375F.
Heat olive oil in a skillet.
Add mushrooms and cook over medium-high heat for 6-8 minutes.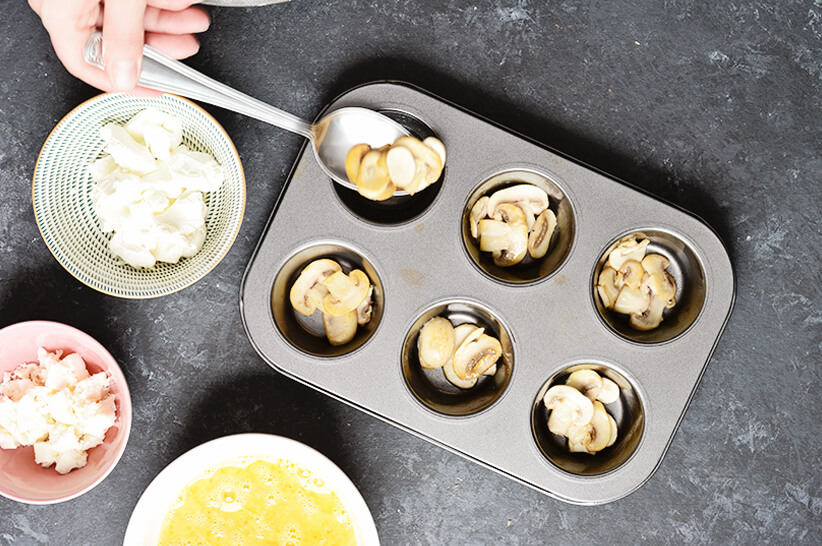 Divide the mushrooms equally in a greased 9-hole muffin tin.
Layer the feta and cottage cheese over the mushrooms.
Beat eggs with salt and pepper in a bowl.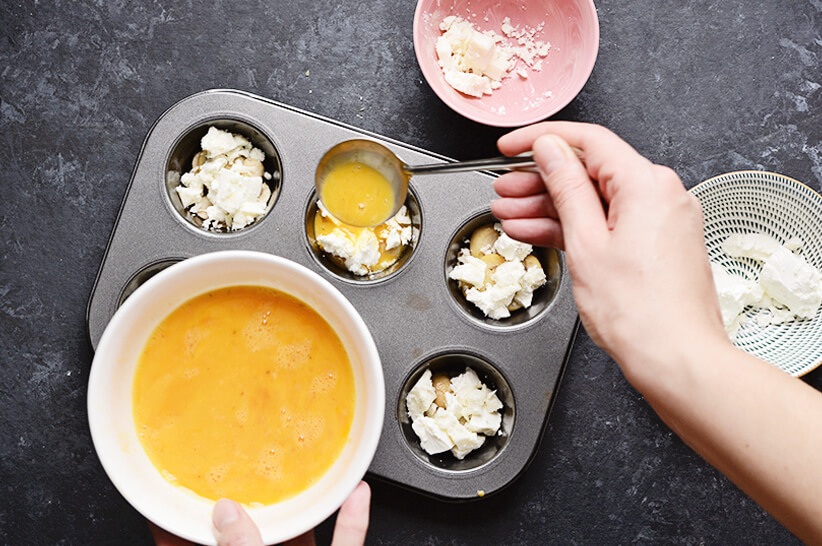 Pour the eggs over mushrooms and stir gently with a fork so that the other ingredients are coated with the eggs.
Bake the frittatas for 25 minutes.
Serve hot.
Tips & Tricks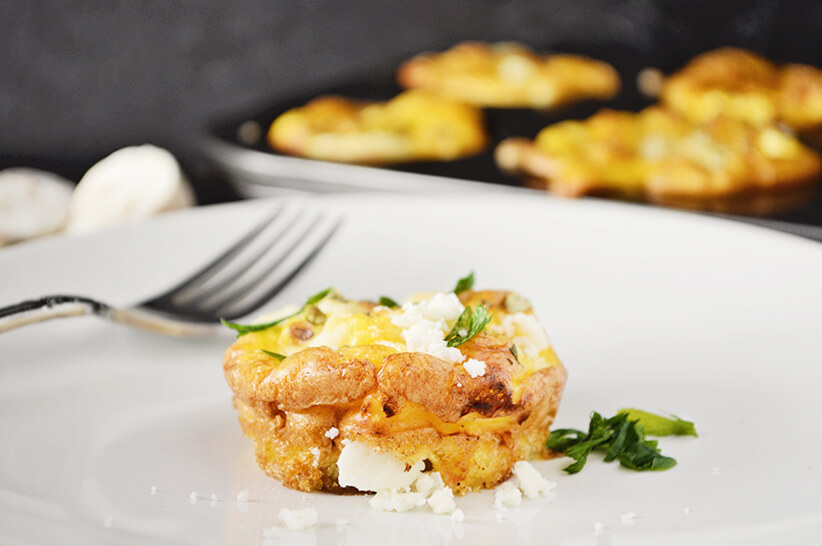 Preparation tips
Do not overbake these frittatas to avoid a burn egg flavor or tough texture. Also, make sure to reheat the frittatas for a minute in the microwave, no more, no less. Eggs are delicate and cook fairly quickly. You can eat these frittatas as is or topped with sour cream.
Nutrition & health benefits
One serving of these mini frittatas comes at only 136 calories and a generous 11g protein. Of the three macronutrients, protein is the one that's going to keep you feeling fuller for longer. It's also important for muscle building and repair. These frittatas are also made with olive oil, which is one of the best oils for heart health. The feta cheese also contributes to its health benefits because feta has been labeled the world's healthiest cheese by dietitians and nutritionists