JUMP TO RECIPE
A healthy tuna salad that you can serve as a side dish or even eat for breakfast or lunch. It comes together quickly and is loaded with heart-healthy fats and filling protein (9g per serving). And at only 2.2g net carbs per serving, you can enjoy this keto-friendly tuna salad guilt-free.
Avocado Tuna Salad
Preparation Time: 10 minutes
Serves: 2
1 ripe avocado, halved, pitted
1 tablespoon lemon juice
Salt and pepper, to taste
5oz. can tuna, packed in oil
1 tablespoon chopped onion
Parsley, for garnish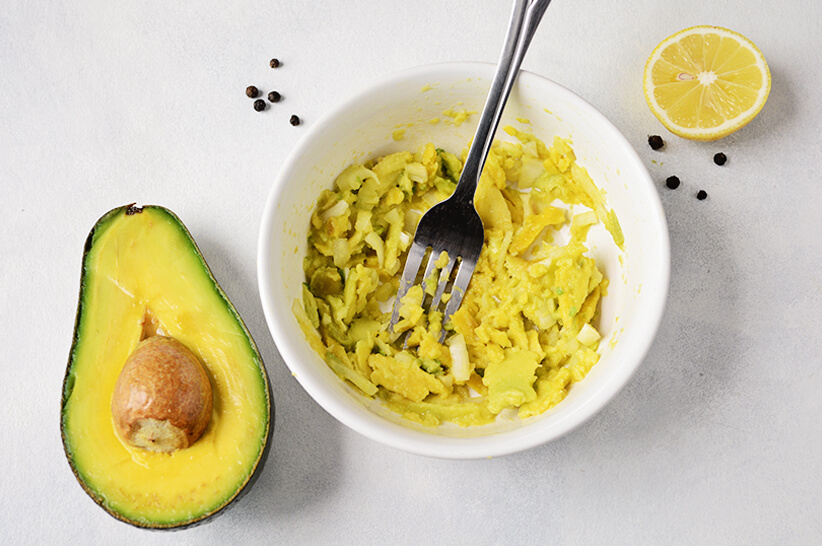 Cut avocado in half and remove the pit.
Scoop the avocado flesh, leaving ¼-inch thick shell.
Place the avocado flesh into a bowl.
Add lemon juice and mash until smooth. Stir in chopped onion and tuna.
Stuff the avocado shells with prepared mixture.
Sprinkle with parsley and serve.
Tips & Tricks
Serving tips
This recipe yields only two servings, but you can double or triple the ingredients if you plan to make it for a whole crowd. But whatever you do, make sure to serve this salad fresh since avocados tend to brown soon after opening. Lemon juice helps slow down oxidation in avocados, but it definitely doesn't stop it.
Health benefits
Avocados are rich in monounsaturated fatty acids (MUFAs), which are protective against cardiovascular disease. Tuna is rich in a type of omega-3 fatty acid called DHA, which also keeps your blood vessels healthy but also your brain. Together these ingredients make for a powerful combo. Another plus is the 6g of fiber in a serving along with vitamin E, folate, and potassium.